There is currently an issue accessing Couchsurfing through Facebook. This impacts both new and current members. While we work on fixing the issue, this is how to access Couchsurfing without Facebook:
If you are a new member and creating an account:
Please use your email address and create a custom password on the login page: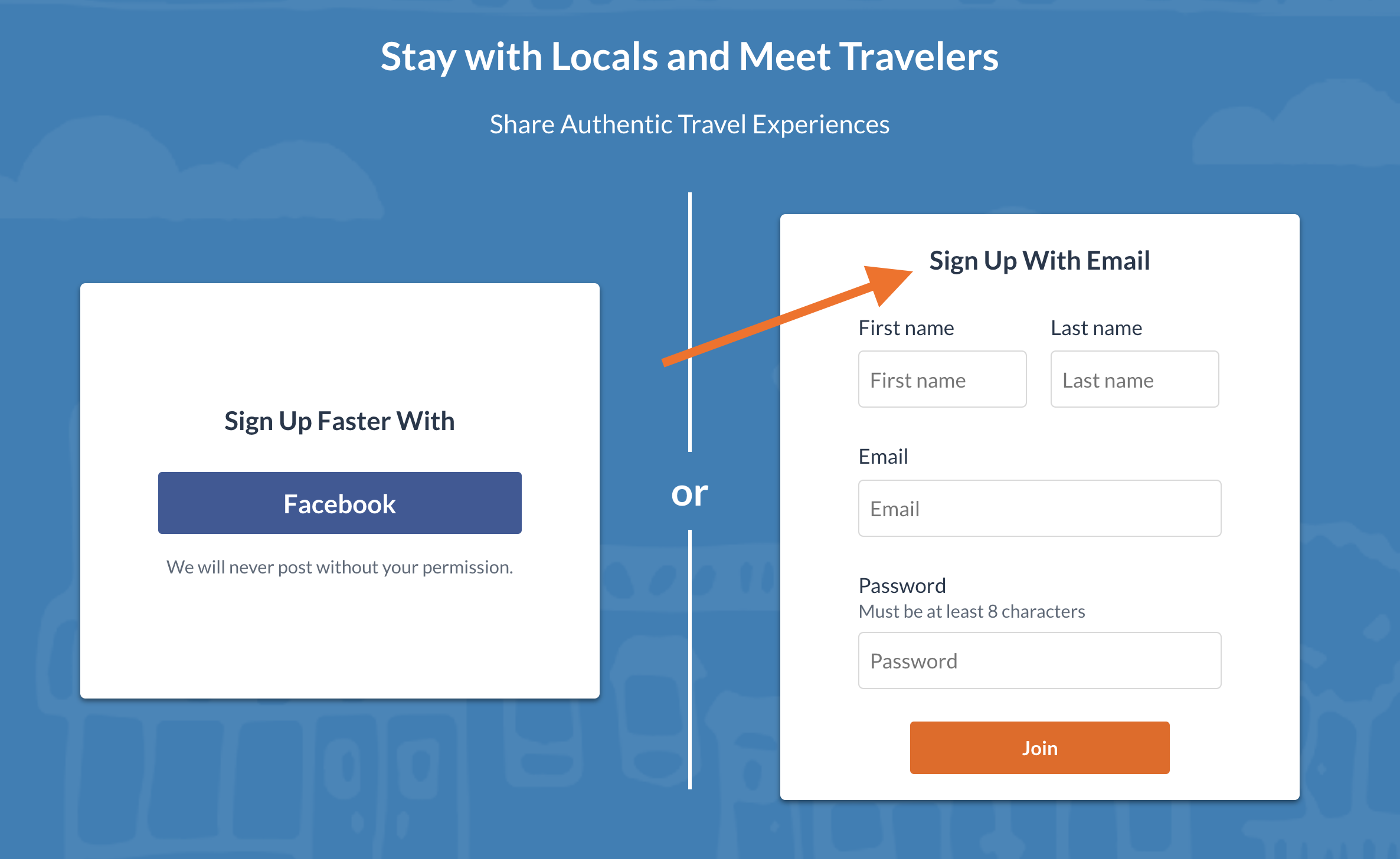 If you are a current member who logins to Couchsurfing using Facebook:
1. At the top left of the screen, click 'Log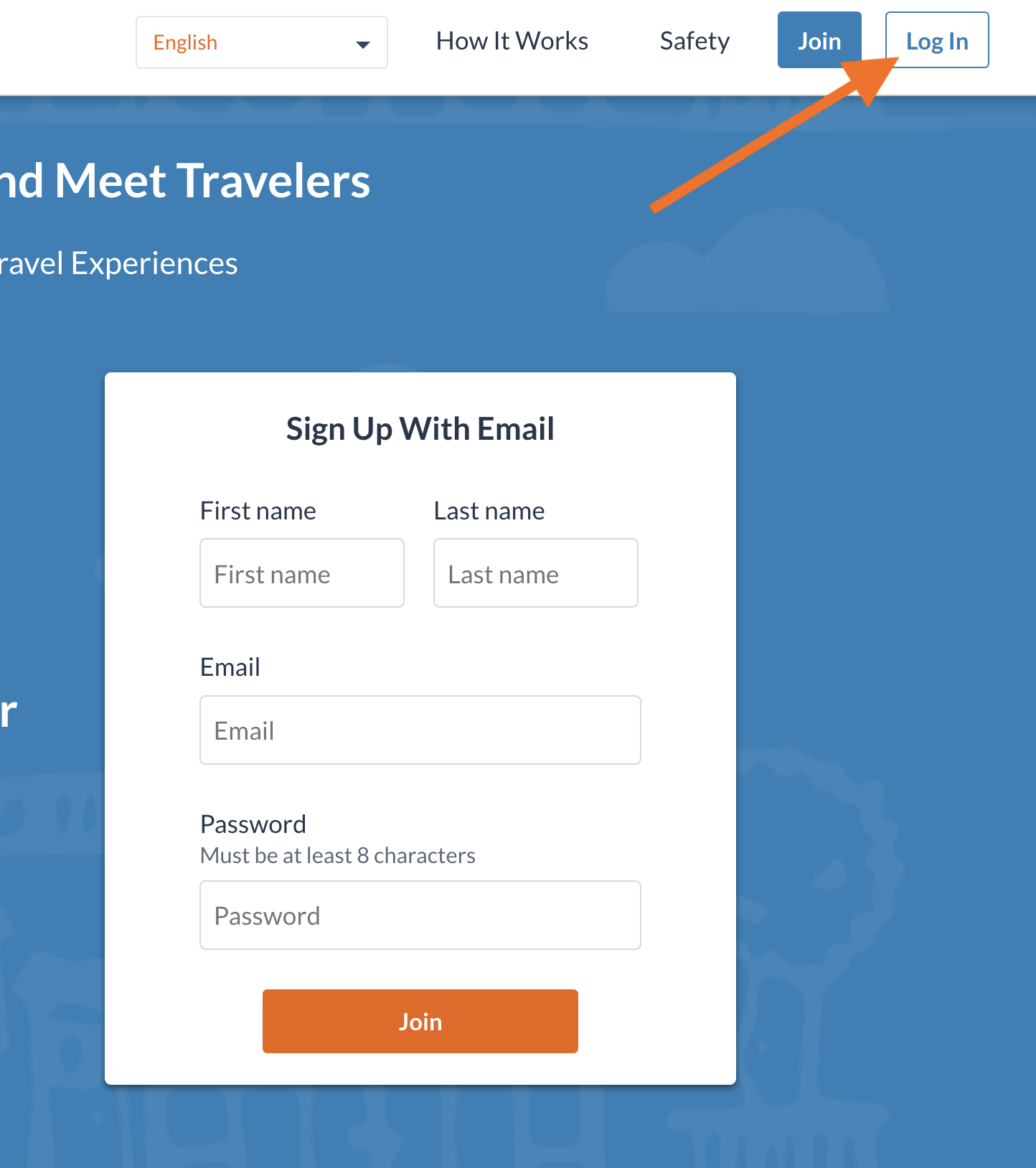 2. Click 'Forgot Password'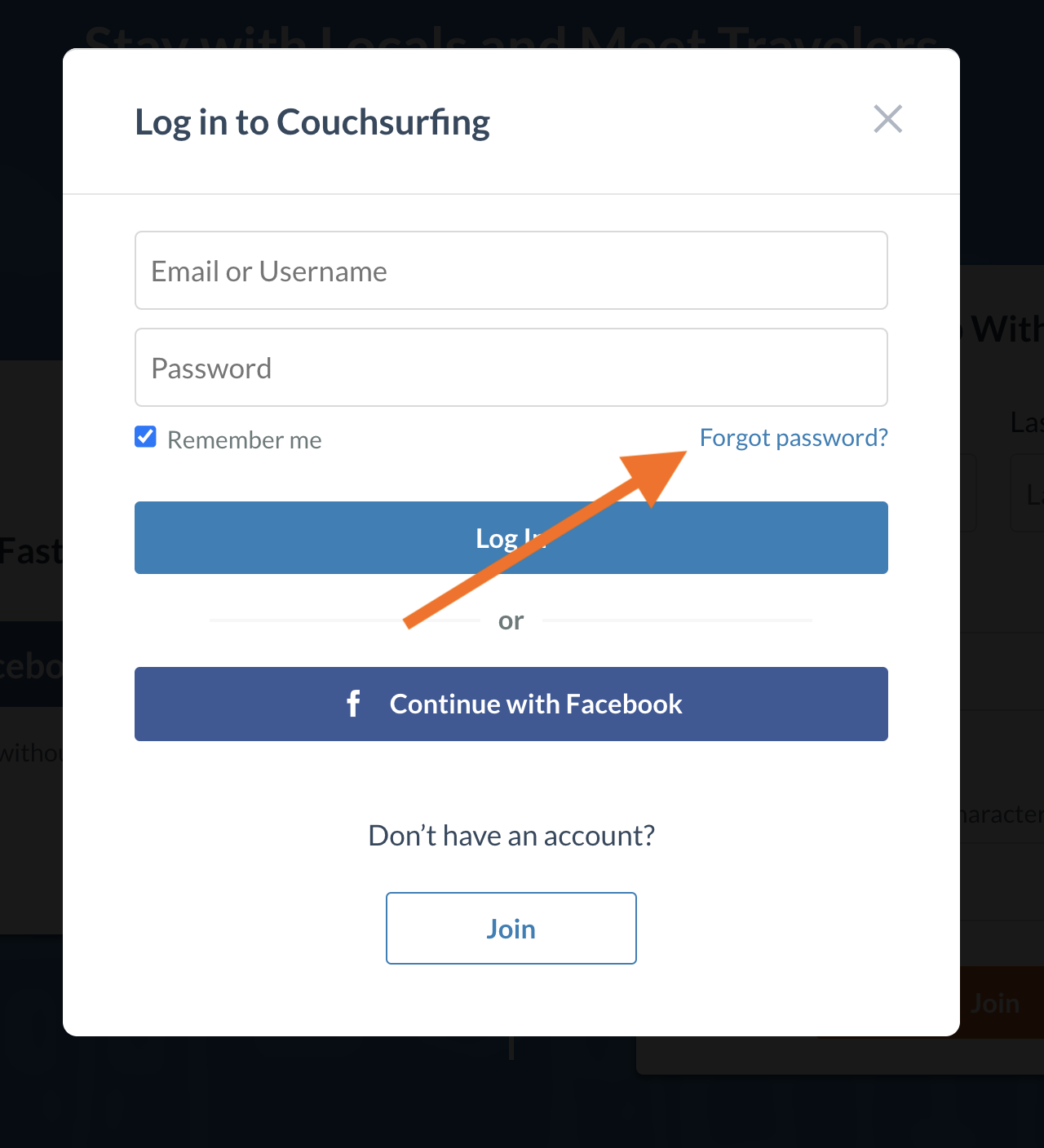 3. Enter the email associated to your Facebook account. If you changed your Facebook email AFTER signing up for Couchsurfing, it would be the email associated with your Facebook when you signed up for Couchsurfing.

If you are having issues receiving a password reset email or don't remember the email associated with your Facebook account, please email support@couchsurfing.com or click here to create a support ticket!