Welcome to Super Couchsurfer Spotlight, where we highlight the most active ambassadors and members in the Couchsurfing community. Each month, we're featuring two of the most active hosts, surfers, or event planners.
This month, we're introducing Jose Luis, a CS Ambassador from Madrid, Spain. Since he joined the community four years ago, he's not only hosted 874 Couchsurfers and met about 4,000 people through CS, but he has taken a leadership role as an events organizer in Madrid and has organized 1,339 events!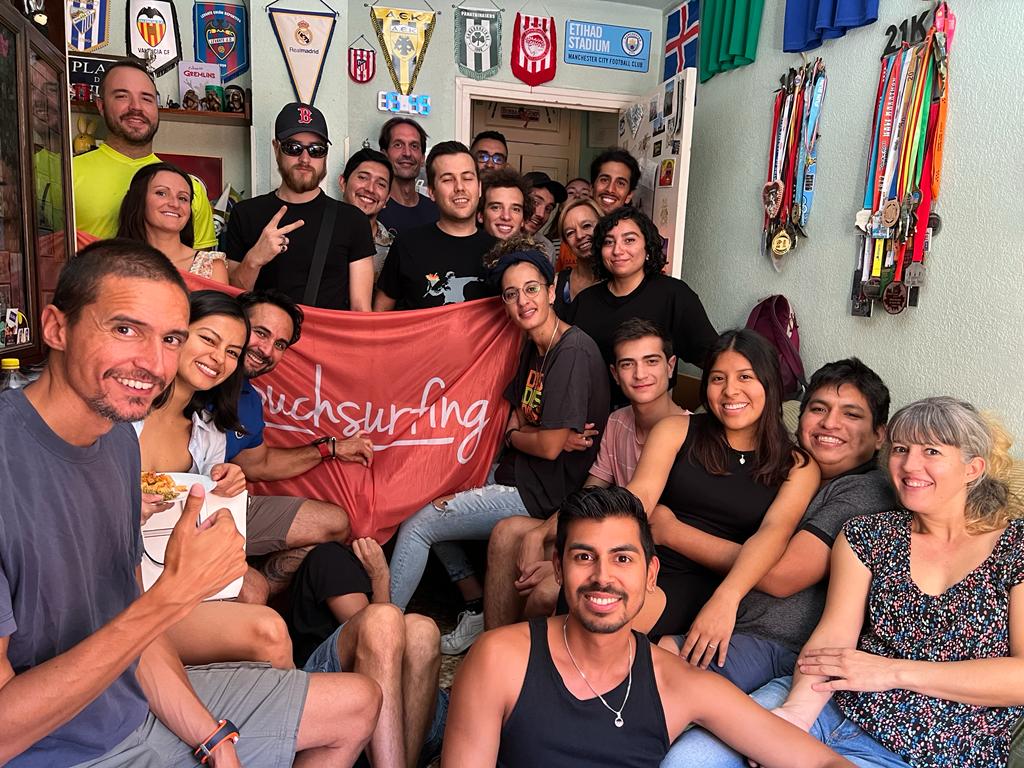 His first events started as city tours through Madrid because he loved showing visitors what makes his city so special. In the interview below, we ask Jose Luis about his Couchsurfing journey, his experiences with events, reflections on travel, and tips he has for Madrid.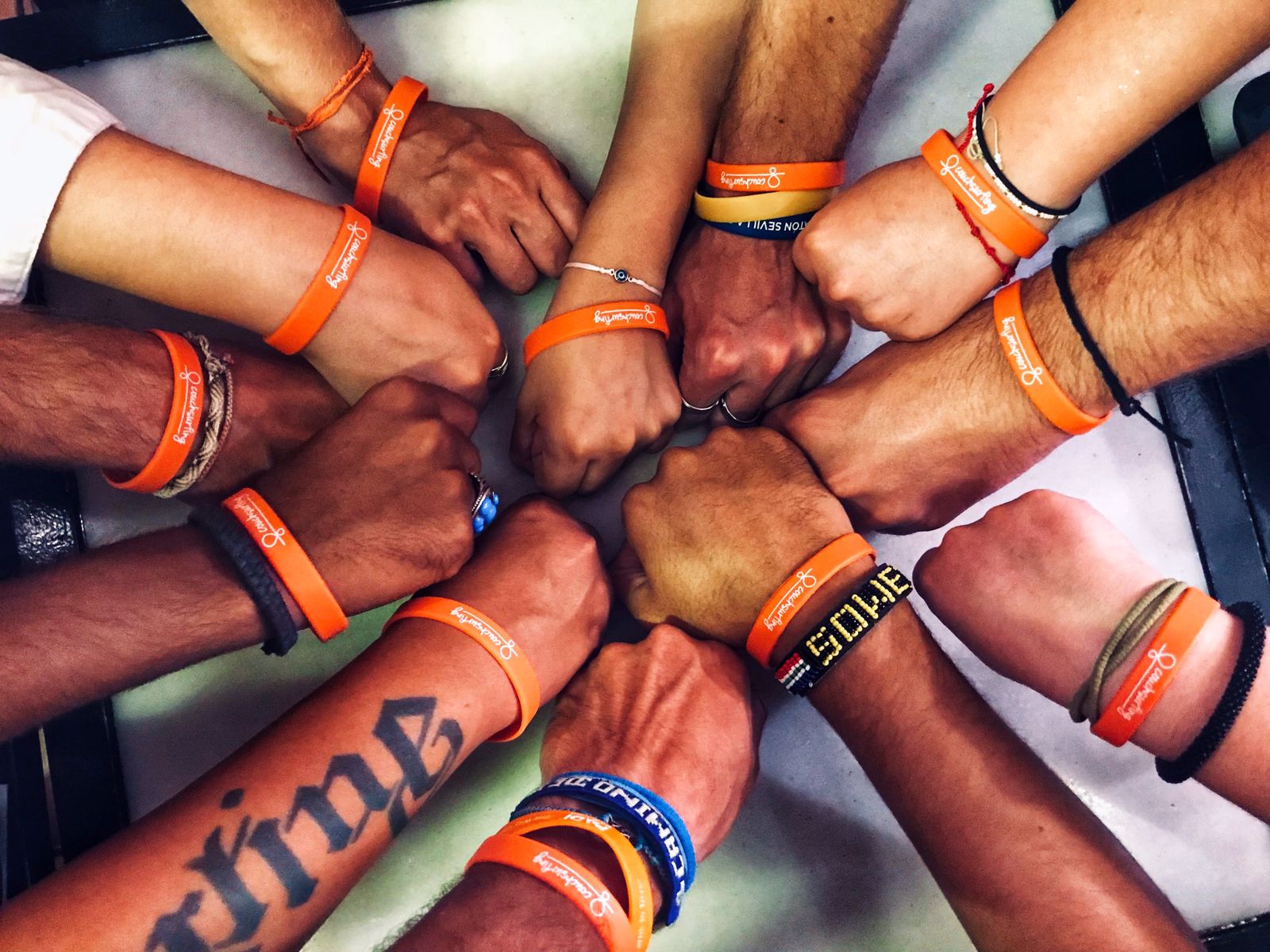 How long have you been a CS member and how did your journey as a Couchsurfer begin?
The truth is that I have not been a member of this beautiful community for long, but I have lived it very intensely from the beginning! I've only been a member for 4 years (since 2018) but in this period of time I've met really wonderful people, I've hosted 874 Couchsurfers and I've met about 4,000 people thanks to CS. My house is an adventure day after day! It was a really beautiful and inspiring start.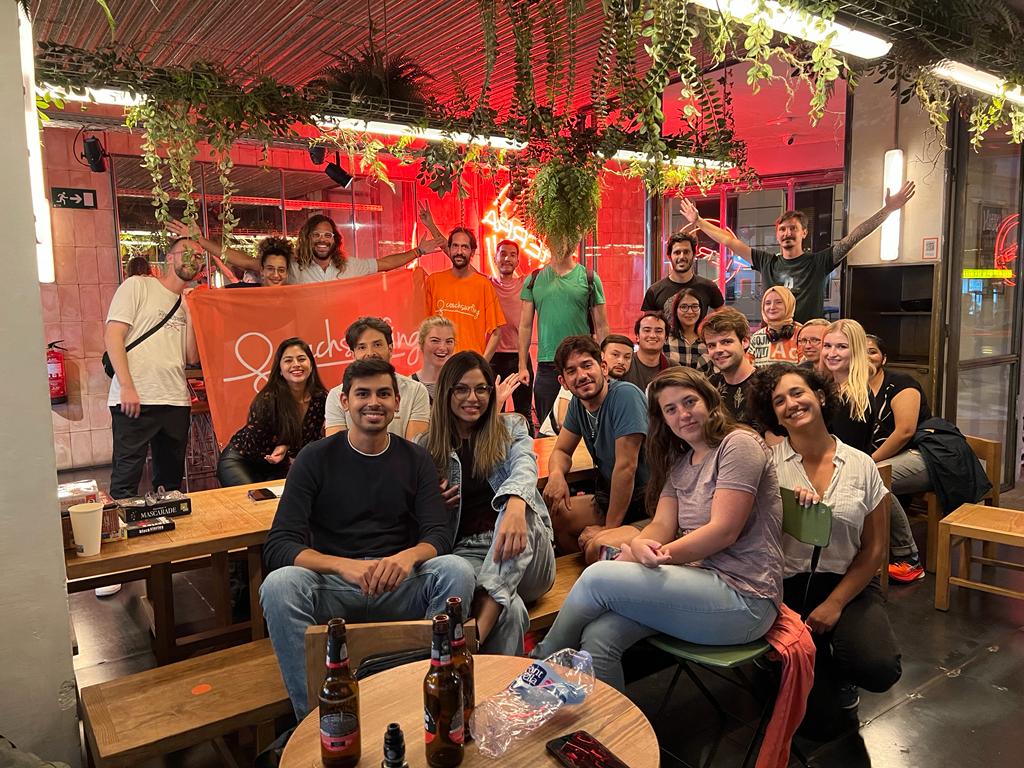 What do you think is the best part about hosting events?
Being able to organize events is fascinating. I have organized 1,339 events with an attendance of 14,663 Couchsurfers (I am a geek about many things, but especially statistics), and it is difficult when someone asks you WHY because the answer is: WHY NOT?
Having the opportunity to unite and create connections among thousands of people has been an indescribable experience. Constantly having references from people who have found themselves in South Africa, Tokyo or Siberia after having gone through an event or a stay at my house is fascinating! Can you imagine my joy when I see them together with a smile?! I feel like the glue of something wonderful.
I started doing events through city tours. I love being able to show the city I live in to everyone who comes to visit. The same tour that I did 4 years ago is in its 184th edition and one of the Couchsurfers asked me "don't you get tired of repeating the same thing every week?" That is the reason why my profile opens with: DO WHAT YOU DO, DO IT WITH PASSION. If there is no passion, for me, there is nothing left.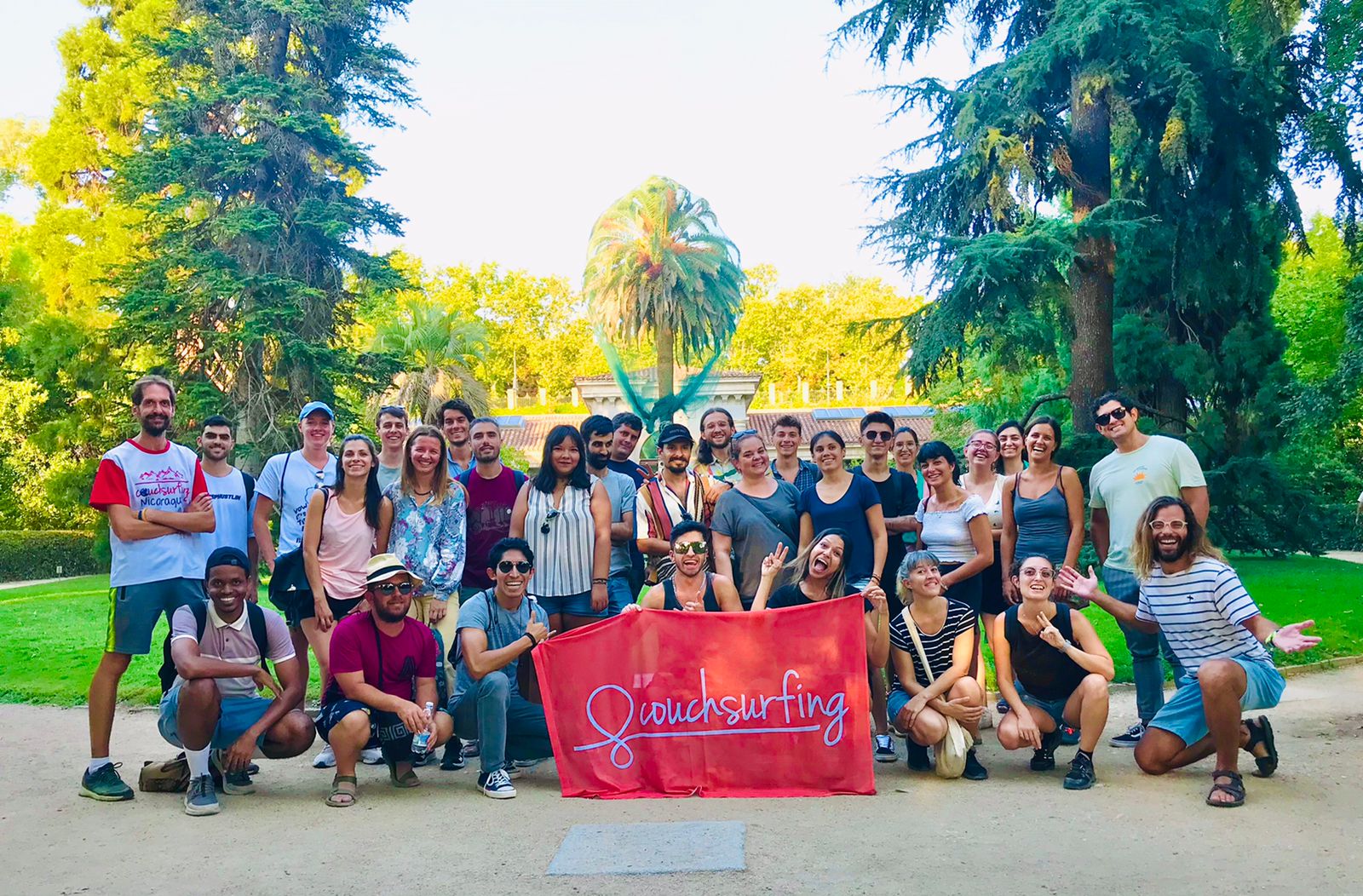 What tips or advice would you give to a Couchsurfer that wants to start planning successful CS events?
Well everything that I've been lucky enough to do hasn't just happened from nothing. There has been work, effort, and a lot of motivation from many people, and this is the basis to building what you want.
We always have to learn from those who know the most, like almost everything in life! I have had great references in Madrid; I will always be grateful to Jean Marc and María, ambassadors of Madrid who taught me everything I now know about CS and especially Ana, Spanish ambassador of CS (now in Barcelona) with whom I am lucky enough to organize different invasions around Spain with. I will never forget what she once told me after doing a lot of work to organize events in another city. She said "We are going to have fun. If we have a good time, it will be a success." And there is no better advice than that: enjoy what you do and others will enjoy your work.
What is one major lesson that you have learned through traveling?
Traveling is living and feeling alive is everything. The biggest life lessons I have had have been from my parents and my trips. The trips have given me a lot of family, and many friends and from there, you only grow as a person by attempting to continue learning each day and improving our numerous clumsy flaws.
I'd say that I have been lucky enough to experience travel within my own house by receiving so many people. The lessons I've gotten on respect and on integrity and tolerance from so many people have provided incalculable value and that's something that I will never be able to show how thankful I am. I have a lot to give because I've been lucky enough to receive. I've also learned how to be true to myself and learn the process of detachment.
What recommendations do you have for people traveling to Madrid, Spain? Are there any unique spots around town to visit, fun experiences or things to do, or amazing places you'd recommend to eat or drink?
I am human and although I am constantly trying to improve, I do have many defects. The best of them is my egoism! So I will first tell you that there will be no better experience than living the adventure of my beautiful city with me.
Madrid is a magical, incredible city, with many unknowns and many surprises, but experiencing the city with our community is another level. Here, we have daily events where you'll not only be able to discover the best places, or learn about our culture and our way of relating, but you'll see that we are also all super nice. Hahaha.
Jokes aside, the first thing I suggest is that you walk: walk a lot in the center, do not use public transport (although it is very good). Madrid is an incredible city to walk around and get lost in. It's a safe city where you can go alone in dark and narrow streets and still be safe, where every corner hides a thousand stories, and where any smile is returned by any passerby on the street. Us Spaniards are crazy (but very nice), and we want to invite you here so you can get to know us. We want to see why Madrid never sleeps, why you can go to a party on a Monday or Tuesday night, why we don't have the sea nearby but our typical food is a calamari sandwich, or why we have an original Egyptian Temple in the middle of the city where you can see the best sunsets in the capital.
Here we say: From Madrid to heaven, because after Madrid, there is nothing.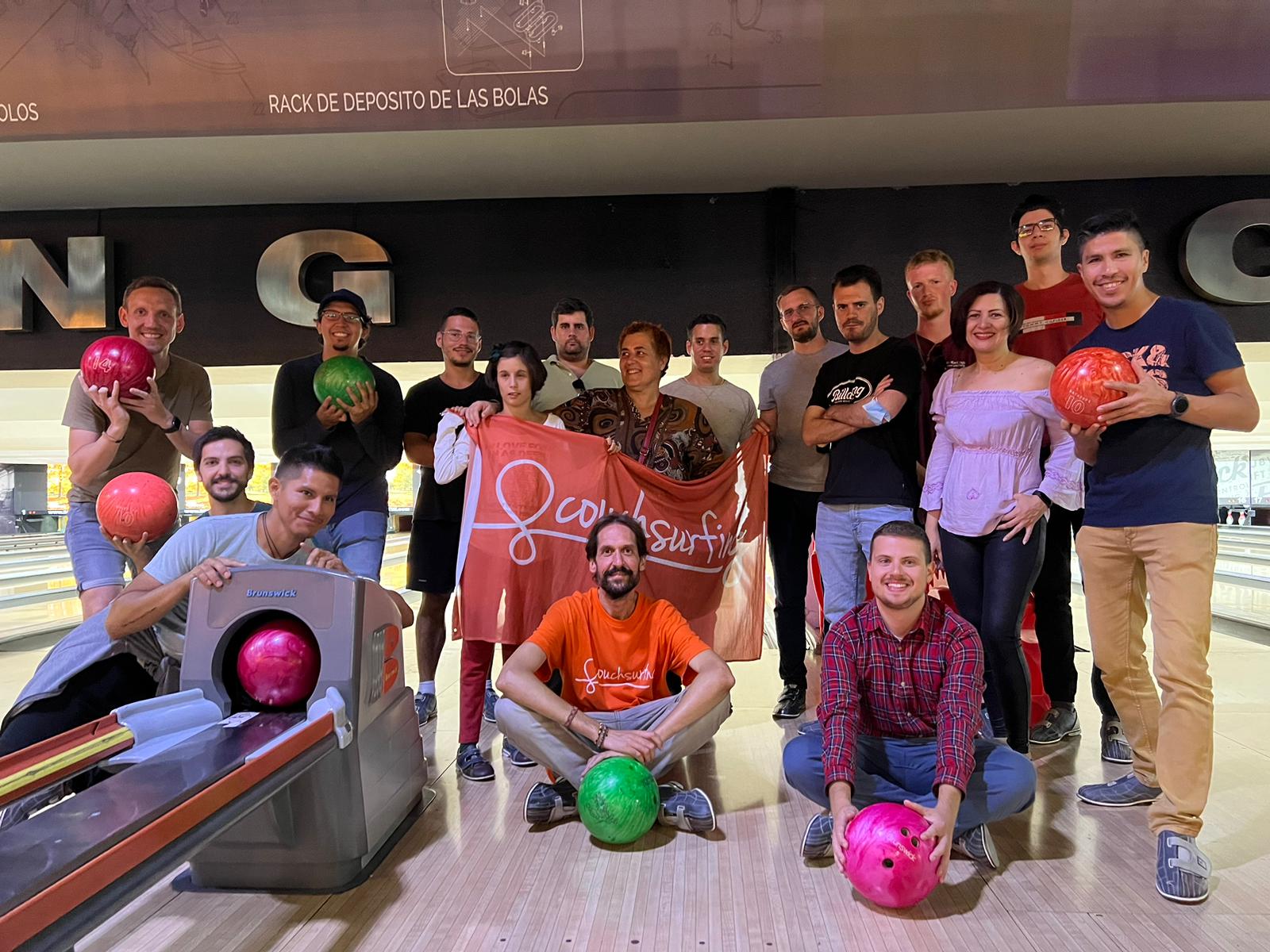 Couchsurfing events are a great way to meet new friends and connect with like-minded people whether you're at home or exploring a new city! Have you thought about attending a weekly or monthly meeting, Global Couchcrash, or Couchsurfing Invasion?
Check out the Global Couchsurfing Event calendar or sign up for Couchsurfing now to discover events happening in your local area or future travel destination.