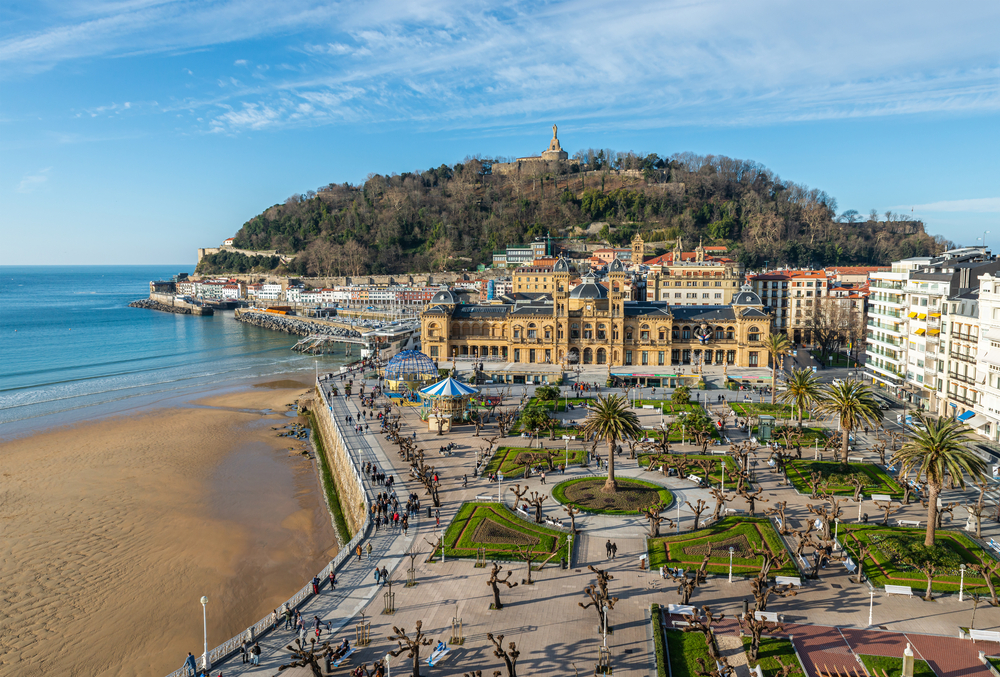 By: Ana Mañas
What is a Couchsurfing Invasion?
CouchCrashes and Invasions are multi-day events which aim to keep the Couchsurfing community alive. People from all around the world are invited to travel and meet at a specific location which might be a city, a town or a campsite. Everyone is hoping to make new friends, learn about the place and most importantly, have a great time together with like-minded individuals. You don't need any special invite or to book a spot to start attending these events, all Couchsurfers are welcome to join and free to just show up! You can find a regularly updated list here.
A thing that differentiates CouchCrashes from Invasions is that the first ones are organized by locals or people living in the same area. It's obviously a lot easier to make others come to your own city, and because your knowledge about the place is a lot wider, knowing what to do there is generally not an issue. But what happens when you'd love to have a CouchCrash in a different city but no one seems to be in the mood to organize one there? Then YOU should step up and do it! THAT'S an Invasion!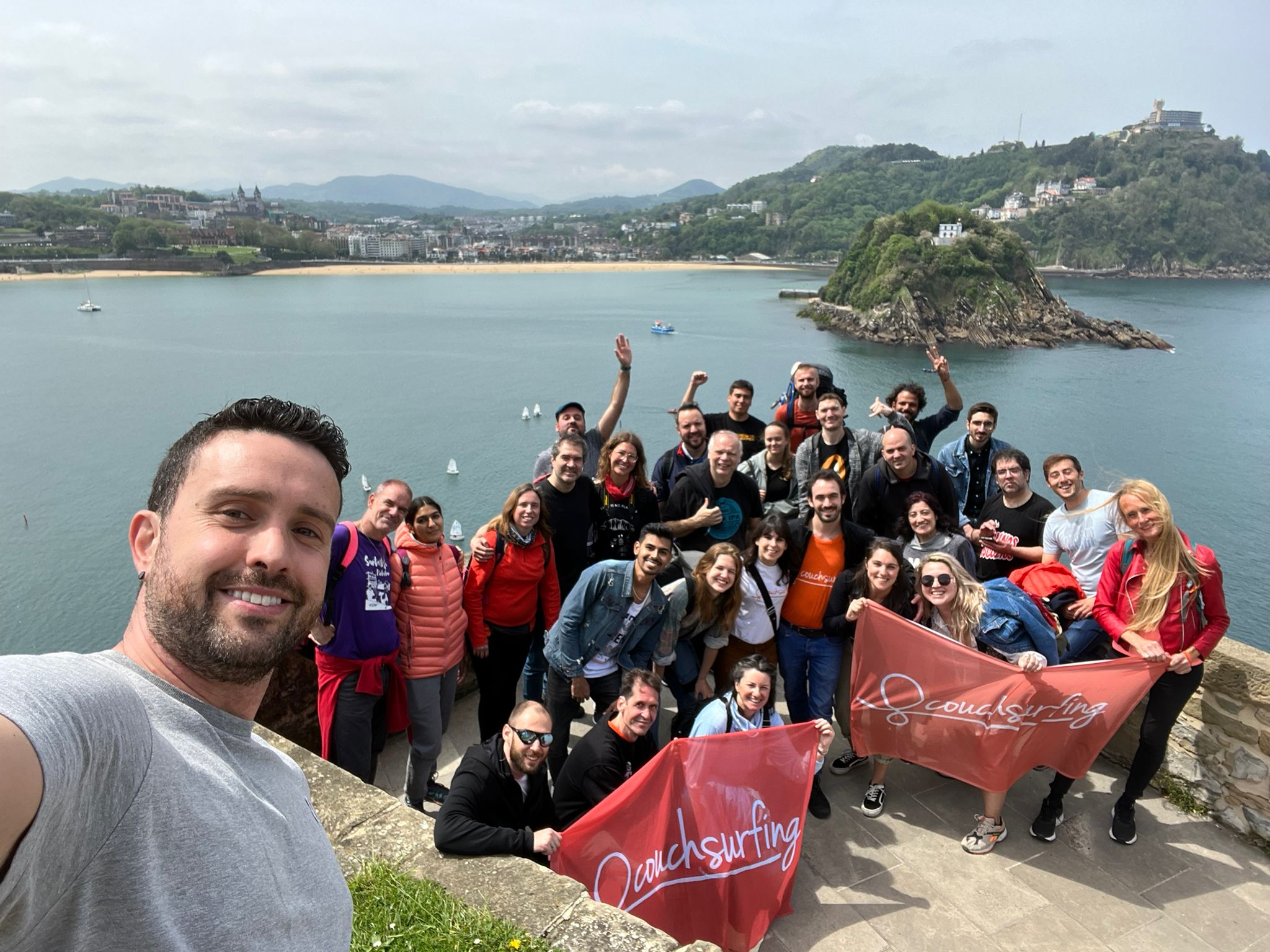 San Sebastián Invasion! How did we do it?
The Couchsurfing community in Spain is making a lot of effort to meet fellow Couchsurfers in different cities through Invasions. Since we started in 2019, when we went to Zaragoza, we haven't stopped. After that, we 'invaded' Montpellier (2019), and Valencia (2021). In all those cities we made great friends and had an amazing time visiting and gathering together with the Couchsurfing community. Our last invasion took place in April 2022 in San Sebastián (Basque country), but how did we do it?
1. Choose location and dates
Ask yourself the following question: where would I like to visit? In our case, we agreed we'd enjoy a visit to San Sebastián. Everyone speaks highly of the culture, people and gastronomy of Basque Country, so why not visit?
Also, decide on dates. Remember that you are the organizers, so choose the days that suit you best. The last step here is to post your event at least a month in advance so people have time to see it and make their plans. Comment that the planning is under construction.
Remember it's not your city, so having some locals helping out would be the best possible scenario. Do not hesitate to ask directly for local help for your events. There are many Couchsurfers in cities who'd love to create events but they feel unsure. If they see they can help in some way, they will most likely offer.
2. Plan your event carefully and make it visible
Once your event is posted, start searching for the things you'd love to see or do there. Is there a famous park? You can propose a picnic. Are there historical buildings? Plan a visit there. Is there something typical to eat or do? Plan a meetup at the bar or restaurant!
Write the schedule and what you'll do. Now it's when you truly start feeling excited about the trip!
Even though your plan might be still under construction, think about making your event visible for other Couchsurfers. The more you do it, the more are to attend. You can write to Couchsurfing at support@couchsurfing.com and let them know about your event. If you had followed the advised steps, they will hopefully add the event to the Global Event Calendar. An Ambassador can also 'Feature' the event which moves it to the top of the event list for that city!
3. Wait for feedback
Now your event is posted! Maybe we've been lucky all these years, but we've always had locals contacting us to offer their help and support in our Invasions. Some offered to give a city tour, others to organize a game or to take us to a gastronomic tour. They've always been very helpful to know which places to go or where to visit. In the end, they ended up organizing the whole thing and we just enjoyed their events.
When we posted that we were planning a Couchsurfing Invasion in San Sebastián, we got an offer to help from a local in just a few days. Adrián told us that he had always wanted to have events in his town but he didn't really know how many people would join. As we had already created the event in his town, he was willing to give a hand. After our first online meeting with Adrián we could see he was really devoted to Couchsurfing and that he had many great ideas for the Invasion.
A few days later, some other locals volunteered to help and joined Adrian's team. One of them, Ainhoa, was really helpful and committed because not only did she help with the organization of the regular meetings, but she also created a ginkana around the city just for us! That was a highlight in our trip as we could learn about the city while playing.
4. Enjoy!
Throughout the San Sebastián Invasion we made many new friends and we had a wonderful time visiting the city. Now we are planning our next Invasion!
If you are not ready to plan your own Invasion or CouchCrash, don't worry, you can attend others just by checking the Global Event Calendar in Couchsurfing.
If you need some inspiration, check our video memories from San Sebastián.