Why did I start my nomadic life with Couchsurfing?
I signed up for Couchsurfing 10 years ago (2012) and Couchsurfing has provided me with one of the most valuable communities as well as friends for life. There are hundreds of stories I can tell from my Couchsurfing experiences.
Couchsurfing is an online platform that enables travelers all over the world to connect and find a local to hang out with, or to stay in their houses. They operate through websites and mobile apps now. In 2018, I visited Kuala Lumpur and I found Ray – a Malaysian that let me stay in his apartment for 5 days. It's totally free to meet up and hang out. And you can give them some gifts if you like, but no money is needed. If the host requires money, it's not good and not under Couchsurfing's guide.
I started hanging out with travelers on Couchsurfing when they visited Hanoi (2012-2014). And my first hosting experience was with Yan Wu, an American -Chinese from Washington. After that, I've had different experiences with people from Couchsurfing and they all brought me awesome memories. In this article, I will tell the stories about three special people Couchsurfing brought me and how did they inspire me to travel more.
1. Ali – A mysterious Couchsurfing staff made me think again about Couchsurfing experiences
Ali and her boyfriend back then (Dave) requested to stay with me for a night in Phu Quoc island. It was my second time hosting a couple. We had a lot of fun together going around the town and the night market. It was not until the day we said goodbye, Ali told me that she was actually staff at Couchsurfing. At that time, Couchsurfing staff could choose a country to travel to, use Couchsurfing to find local hosts to stay with. In this way, they can have real experience with the website and the app so that they can improve the features more. That was the reason she waited until the last day and told me who she was. We laughed a lot about it.
I was surprised to know that Couchsurfing only had 7 staff back then but it connected several million travelers all around the world. The platform has demonstrated the magic of technology and it inspired me a lot to travel the world more.
Ali wrote about her Couchsurfing experiences in Vietnam and staying with me here. I also got sweet news that Dave proposed to her recently and they are now happily engaged.
2. Duong Pham – From a Saigonese tour guide to the owner of the most popular cocktail bar and hostel in Phu Quoc.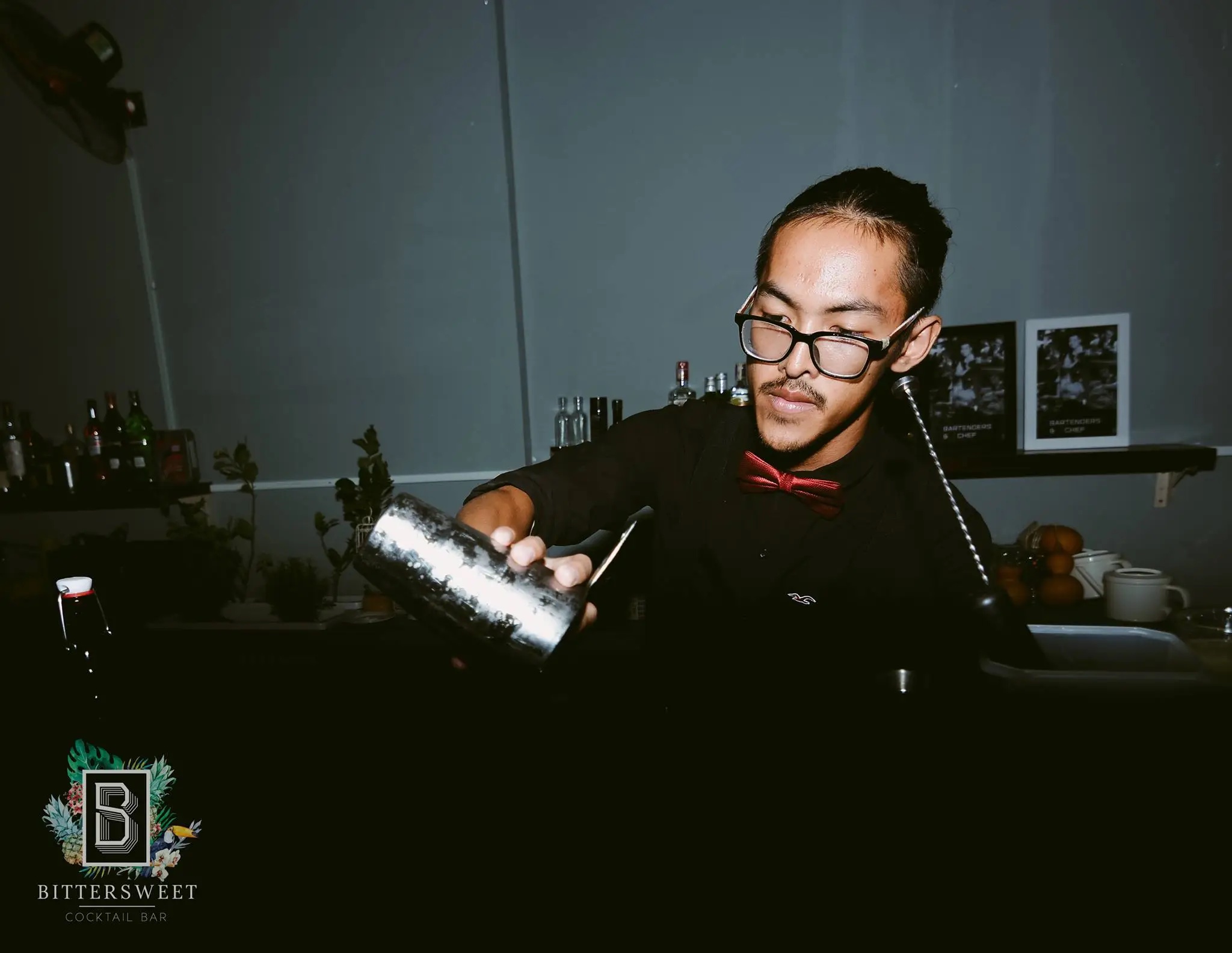 Duong was actually my first host on Couchsurfing. I was nineteen and traveled to Southern Vietnam alone for the first time. Duong's profile was outstanding as he had all of the good reviews from travelers even though his house was far from the city center. He said I could share a room with his mother and he could pick me up when I arrived in Saigon. That's where it all started.
When I met him, Duong was so open and shared with me his dream of opening a hostel in Phu Quoc. Back in 2014, it was quite crazy for a twenty-year-old guy to have this dream because Phu Quoc was a fancy island and most of the business there belongs to some rich ex-pats or big corp. The island only had electricity at night. I did not believe in his words at first, but something about him made me change my mind. When I stayed with his family, his father made me a really good breakfast as he was a chef. And I slept in the chanting sound of his mother. It was quite a Couchsurfing experience!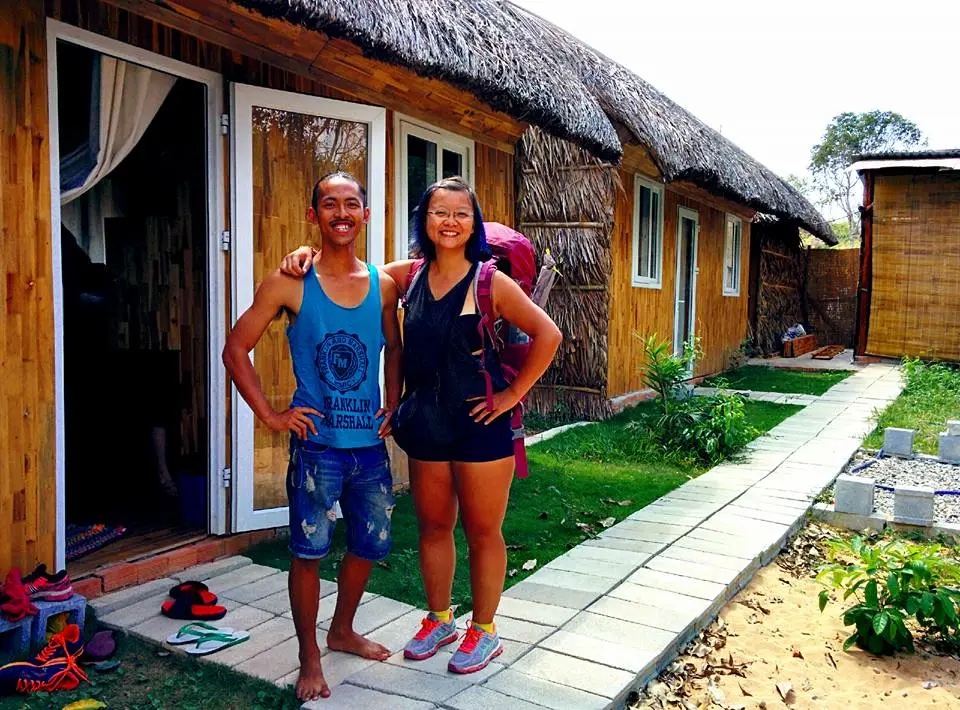 One year later, in 2015, he sent me a message of his first hostel in Ong Lang beach Phu Quoc "Island life hostel", which later always scored 9.7 or more on Booking.com. Now he is opening another one in Duong Dong Town, the Vibe House, which also receives many awesome reviews.
Duong was the one who inspired me to move to Phu Quoc and experience true island life in 2016-2017. He also collaborated with a bartender to open the most popular cocktail bar in Phu Quoc right now – The Bittersweet bar.
3, Dada Ram Khati – A legend of India Couchsurfing
There are too many special stories about Ram. I stayed with his family for one week in a very small town in Central India – Kekri. I would never hear of this town if Ram didn't message me on Couchsurfing when I tried to find hosts for my solo trip in India.
The first thing I noticed about Ram's profile was 250 reviews of people from all over the world. His sharing was so captivated and detailed also. But the thing that caught my attention the most was his community activities. He organized mass marriage functions for 121 couples who can not bear their marriage expenditure which feasted 35000 people in total. It was something really huge and the person who organized it must be someone so kind-hearted and special. That was the reason I finally decided to come to Kekri and stay with dada Ram.
Later, I also found out that Ram is one of the Couchsurfing Experience Ambassadors in Asia. His profile says it all: https://www.couchsurfing.com/people/ramkhati.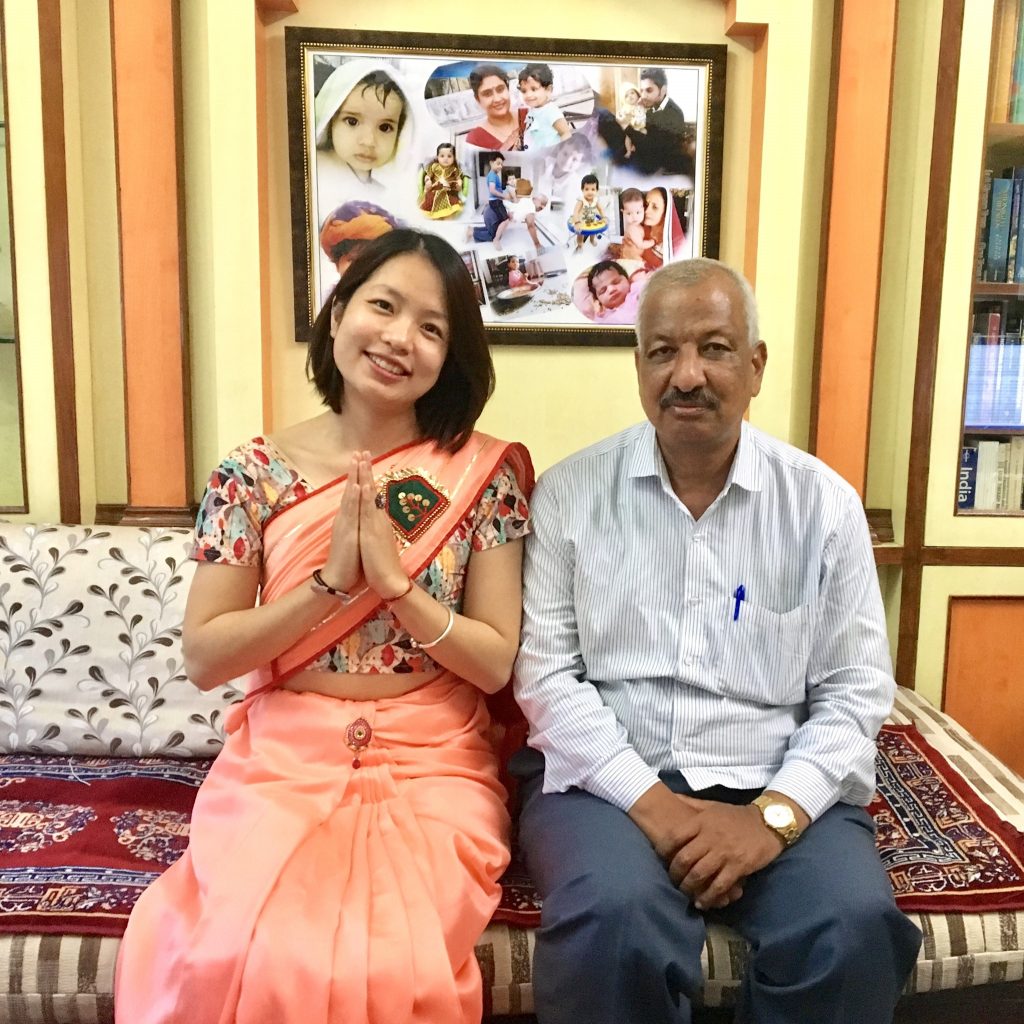 I actually celebrated my traditional Vietnamese new year's eve with Ram and his family. He was so kind to prepare a special meal for me as he knew it's such an important day for a Vietnamese. I also had the chance to try Sari (a fancy one of Ram's daughter-in-law), eat real Indian food with my hands, go to the local government office where Ram works, got my hands painted henna in one week staying with Ram.
Looking for more Couchsurfing experiences!
I feel so lucky to write about all of these experiences. Ali showed me how thoughtful Couchsurfing designed its features to build a positive community for travelers all around the world. Duong inspired me to keep committing to big dreams. Dada Ram grew my belief in the kindness of people on the road. The Covid pandemic doesn't enable me and other travelers to continue exploring the world right now. But I'm sure once we find a way back to normal life, our journey will continue. And I definitely will use Couchsurfing to meet more awesome people!