Welcome to the CS Superuser Spotlight, where we highlight the most active ambassadors and members in the Couchsurfing community. Every month, we're featuring two of the most active hosts, surfers, or event organizers.
This month, we're introducing you to Dan, a CS Member from Las Vegas, NV, USA. Though he originally joined Couchsurfing to help him save money on his road trip across South America, he quickly learned that Couchsurfing is about so much more than having a place to crash. He discovered that it's the people we meet within this caring and generous community that make Couchsurfing what it is. In the interview below, we ask Dan about his Couchsurfing journey, his experiences and advice on hosting, and any tips he has for visiting Las Vegas.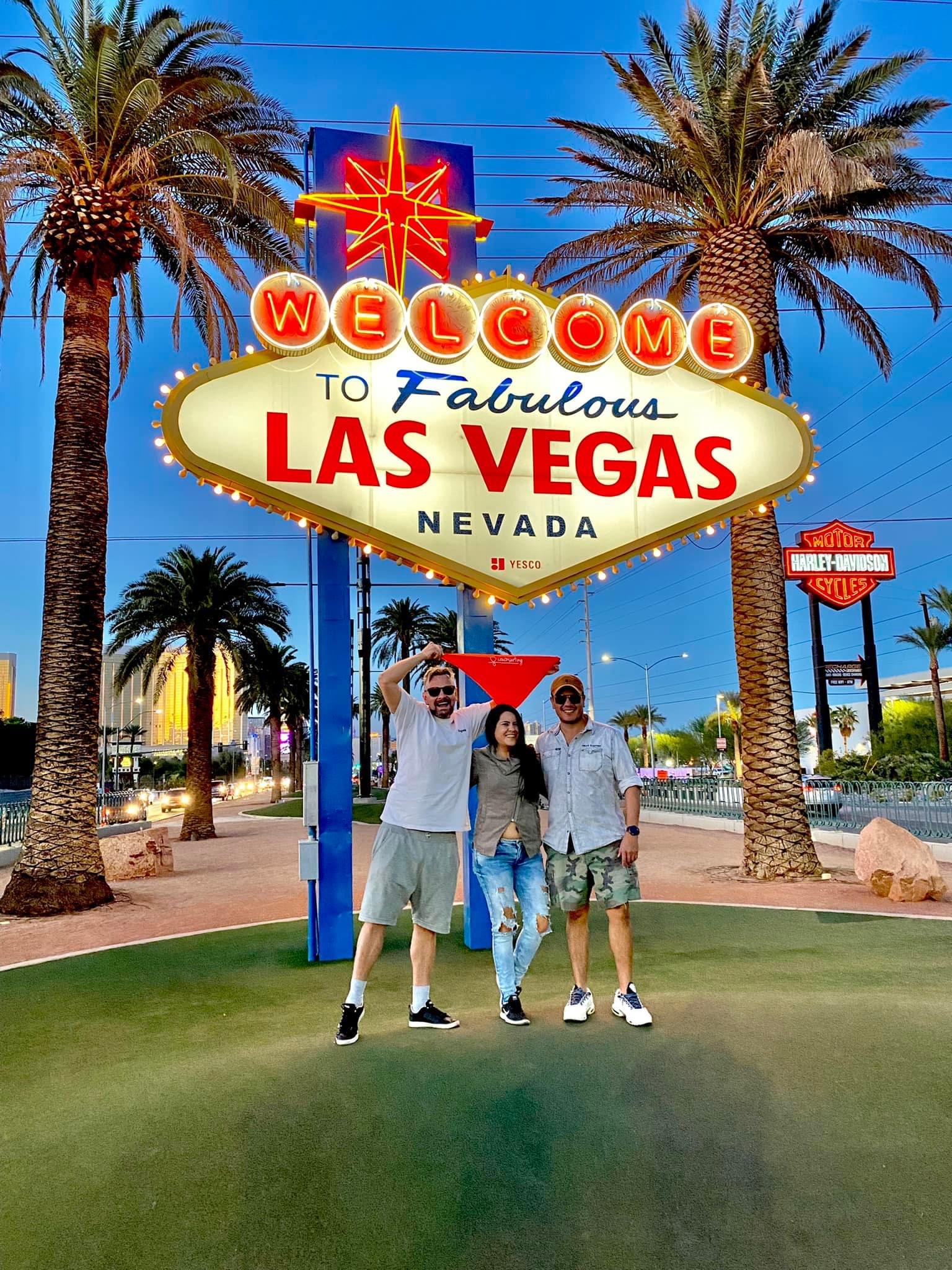 How long have you been a CS member and how did your journey as a Couchsurfer begin?
I joined Couchsurfing four years ago this month, December 2018. I had bought a car in Santiago, Chile and I was road tripping the entire continent of South America. I was told about Couchsurfing whilst at a hostel and kind of selfishly, joined to help sustain my ability to travel around South America on a budget.
However, I learned very quickly the values of Couchsurfing and bought into them immediately. It's not just a place to crash, it's about the people we meet. I'm here to share my life, my experiences, my journey and my home with this loving and caring community. I enjoy connecting with and accepting the kindness of "strangers", whom very quickly become friends. Together we strengthen our faith in humanity and grow into more compassionate human-beings.
Through Couchsurfing I've built a tolerance, respect and appreciation to the worlds diverse cultures, religions and political beliefs. I appreciate and share a desire to learn about my hosts and guests, and discussing how we can grow as people and become better global citizens through travel.
This is relevant to Couchsurfing and it's beautiful community, but it applies to relationships, to the world, to my home and to your home. We're here to make the world better, to enhance each others lives and to become stronger in that purpose by coming together. To each and everybody in this community, I love you, I care for you, I wish you well and I welcome you with a smile and open arms into my home.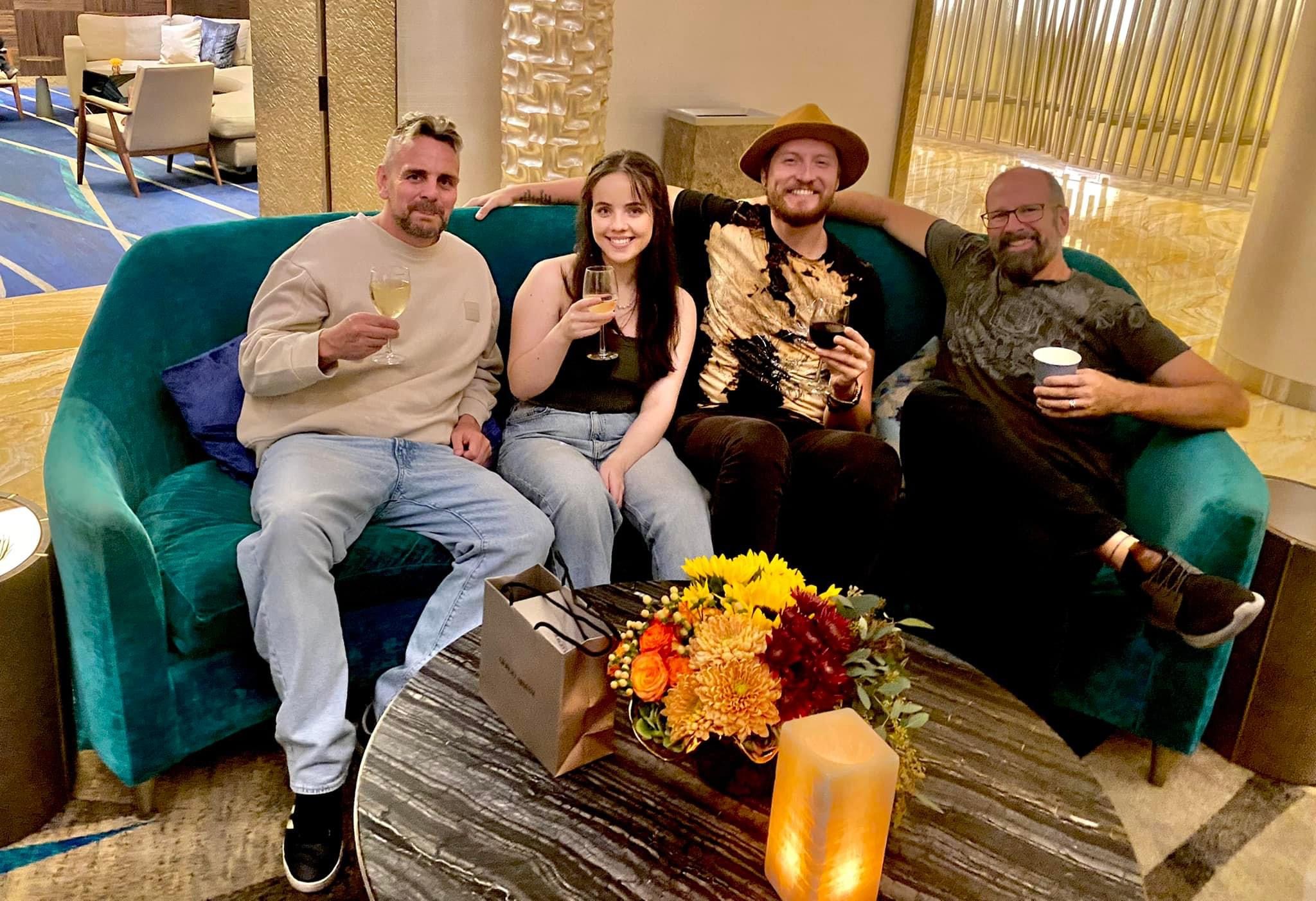 Why do you choose to be a host in the Couchsurfing community?
Because I want to help. I earnestly believe in the Couchsurfing mission and I want to give back to a community that has given me so much. I have friends on all continents of this planet that I connected with through Couchsurfing, whether that is through surfing, hosting, at events or just hanging out.
It's very important for me not to forget the Couchsurfing ethos. I will absolutely put more into Couchsurfing than I take out and will host every and anybody if I have the availability. Particularly in Las Vegas at the moment, I know hotel rates can run upwards of $100 per night, especially on weekends.
I've backpacked myself and I know when travelling economically and on a tight budget, how grateful I was for a free, comfortable, warm and safe place to stay for the night. My doors and arms are open to you all and I expect nothing in return. I just want to help out my fellow Couchsurfing brothers and sisters like so many have done for me over the years.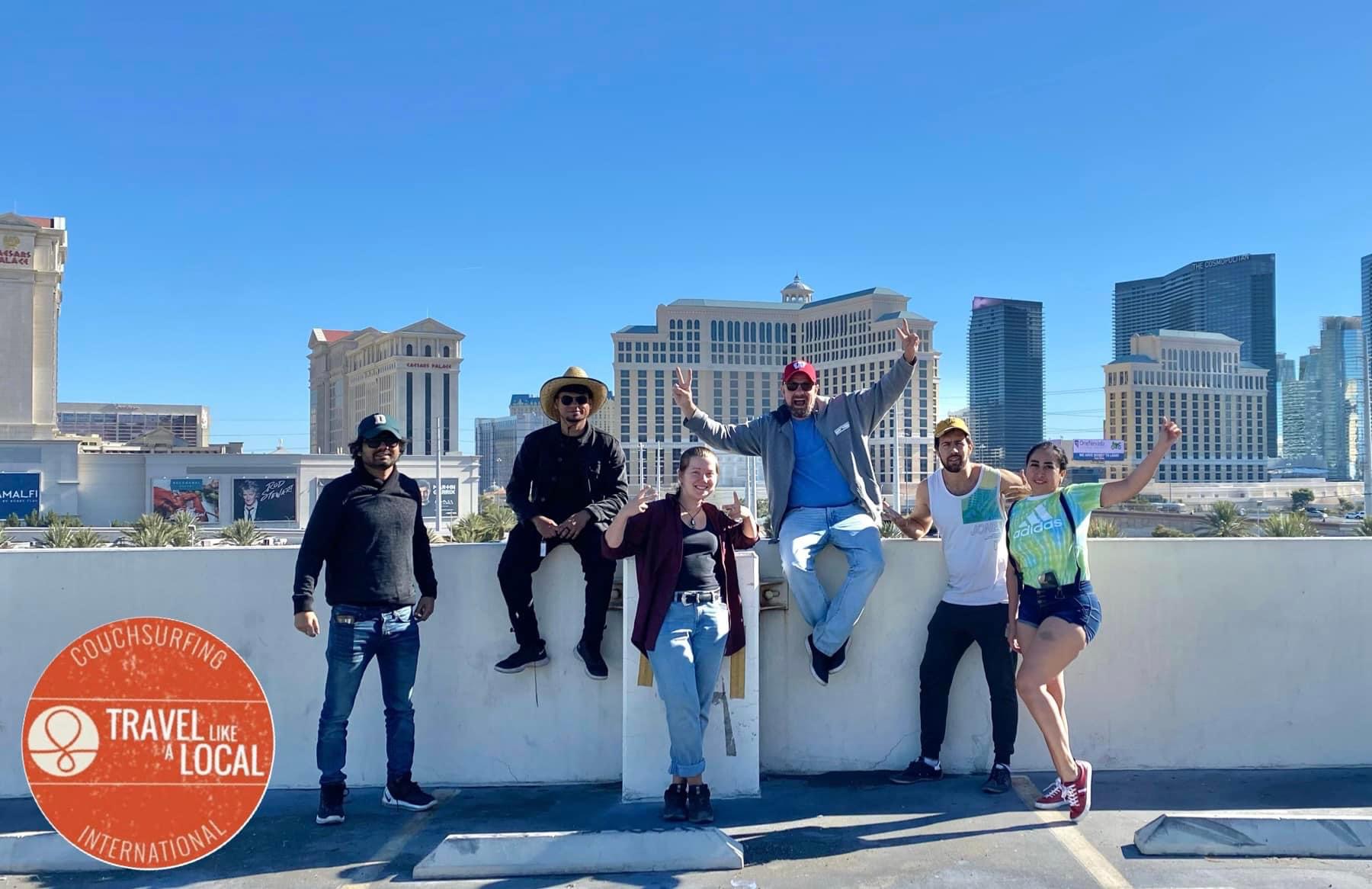 Do you have any tips for people that want to start hosting?
I strive to give my guests the best experience while staying with me and I do what it takes to make them feel as comfortable as possible.
I write all this on my Couchsurfing profile, in the "My Home" section;
Please don't hesitate to send me last-minute requests.
Your message doesn't have to be long or personalised, you could just say something like "Hey, I need a place to sleep".
You're very welcome to stay with me, even if you don't have references yet.
If you're traveling on a low budget, please indicate that in your message and I'll cover the expenses during your stay.
You'll have your own key, you can come in and out anytime you'd like. If you would like to hang out, that's totally cool; If you would prefer your own space, that's also totally cool.
There's no limit to the duration of your stay and feel free to use anything around my home. My place isn't just some place to sleep, it is your home and I want you to feel that way.
I guess the best tip I can give is to be very clear in your messages about what you can and can't offer to your guests. By and large, Couchsurfers are chilled out, respectful and a grateful bunch. Just understand how guests feel when they arrive and be sensitive to their state of mind. It's nice to hang out with guests and guests will appreciate your time, but they'll equally appreciate there own space too, so don't overwhelm them.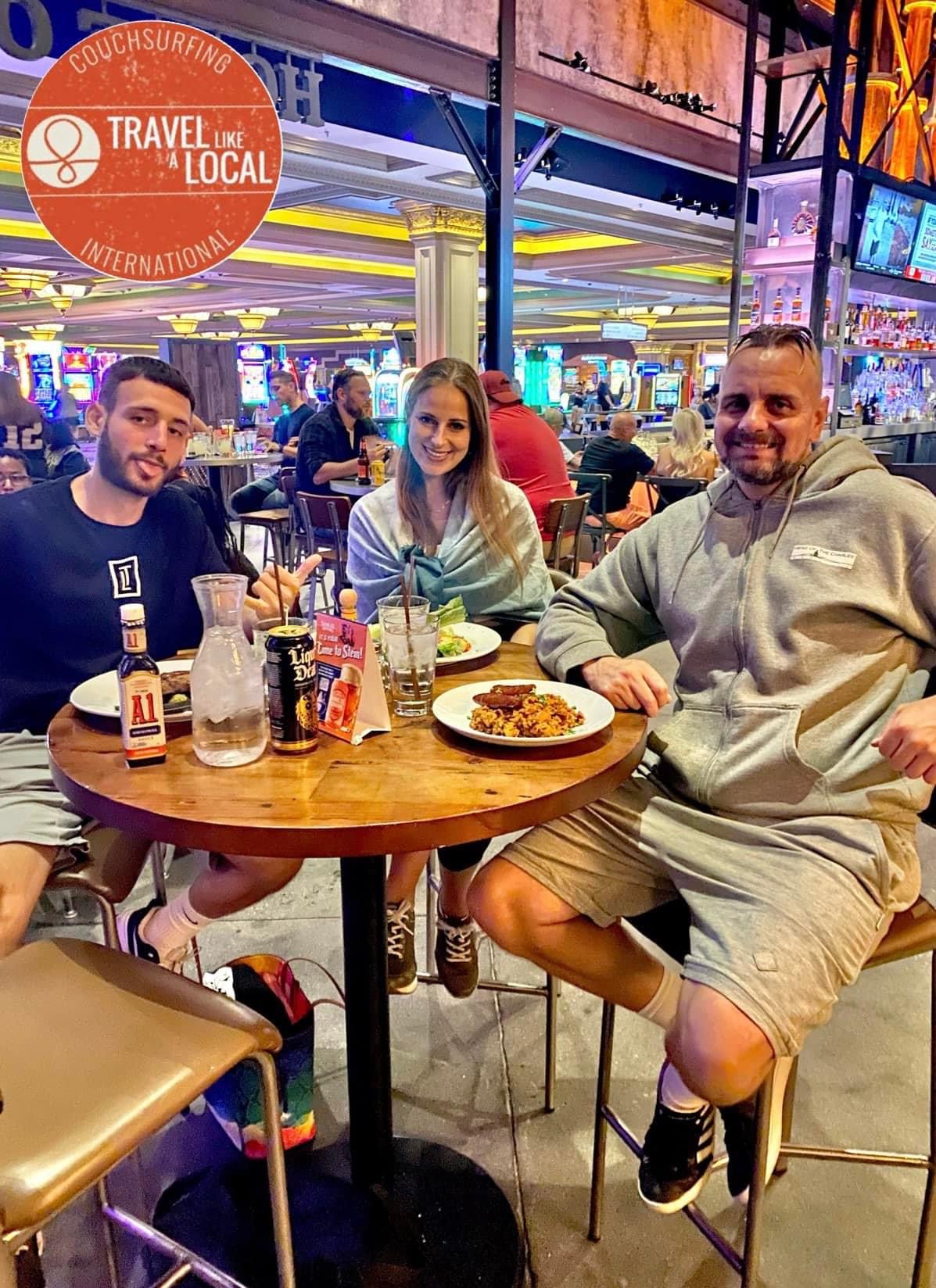 Is there one specific hosting experience that stands out the most to you?
I don't think I have a standout hosting experience, I truly love all my guests so deeply and the gratitude on their faces says it all. There's no greater feeling than making somebody else's day. A favourite pastime of mine is to read through my surfers reference, it makes me smile when I read their kind words and reminisce over our time spent together.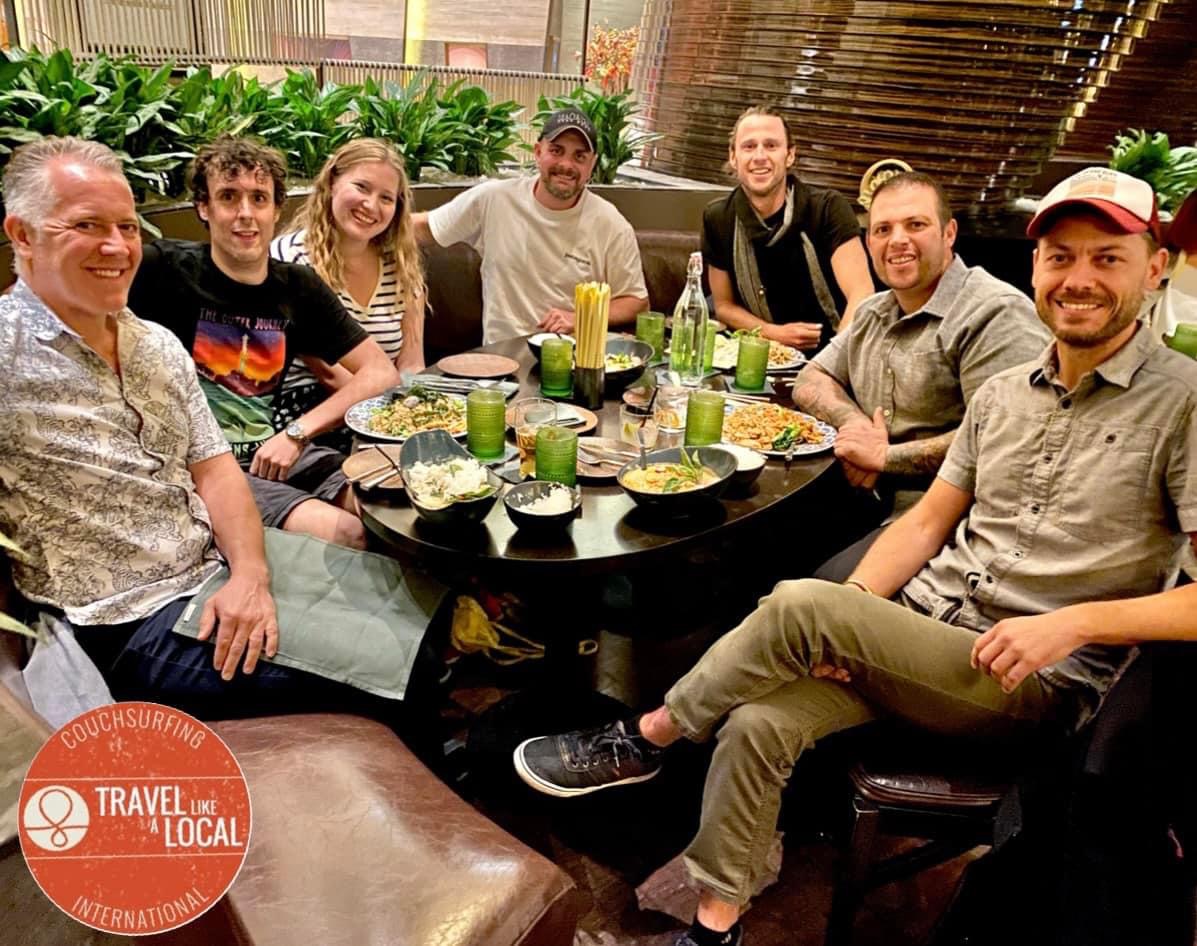 What recommendations do you have for people traveling to your city? Are there any unique spots around town to visit, fun experiences to have, interesting things to do, or amazing places you'd recommend to eat or drink?
So in Las Vegas it's difficult to give recommendations because it's a city that attracts so many people for so many reasons. The main attractions for a typical Couchsurfer include:
These are all budget friendly activities since they're entirely free. Then, of course almost all of my first time guests like to take a trip to visit the Grand Canyon.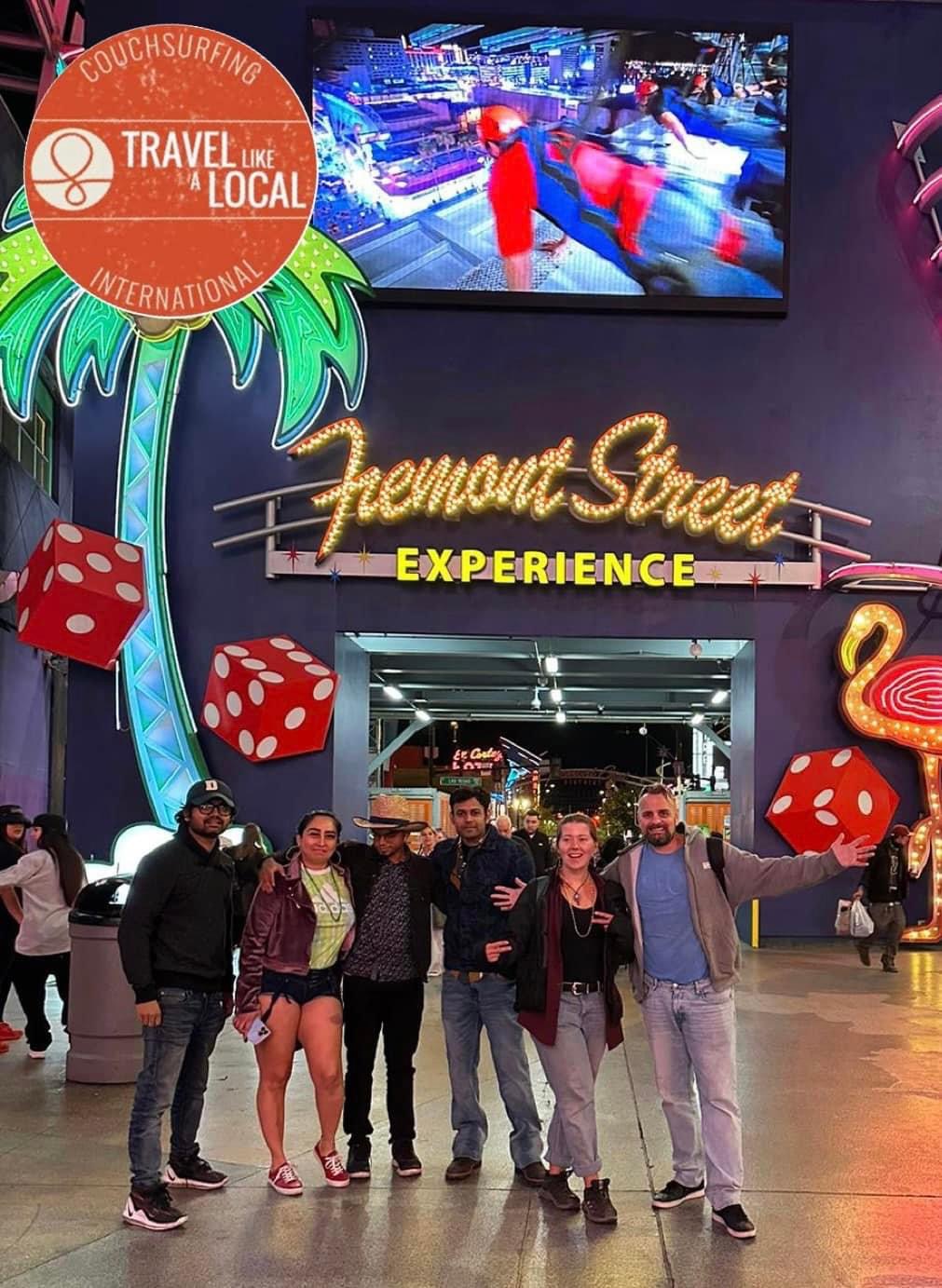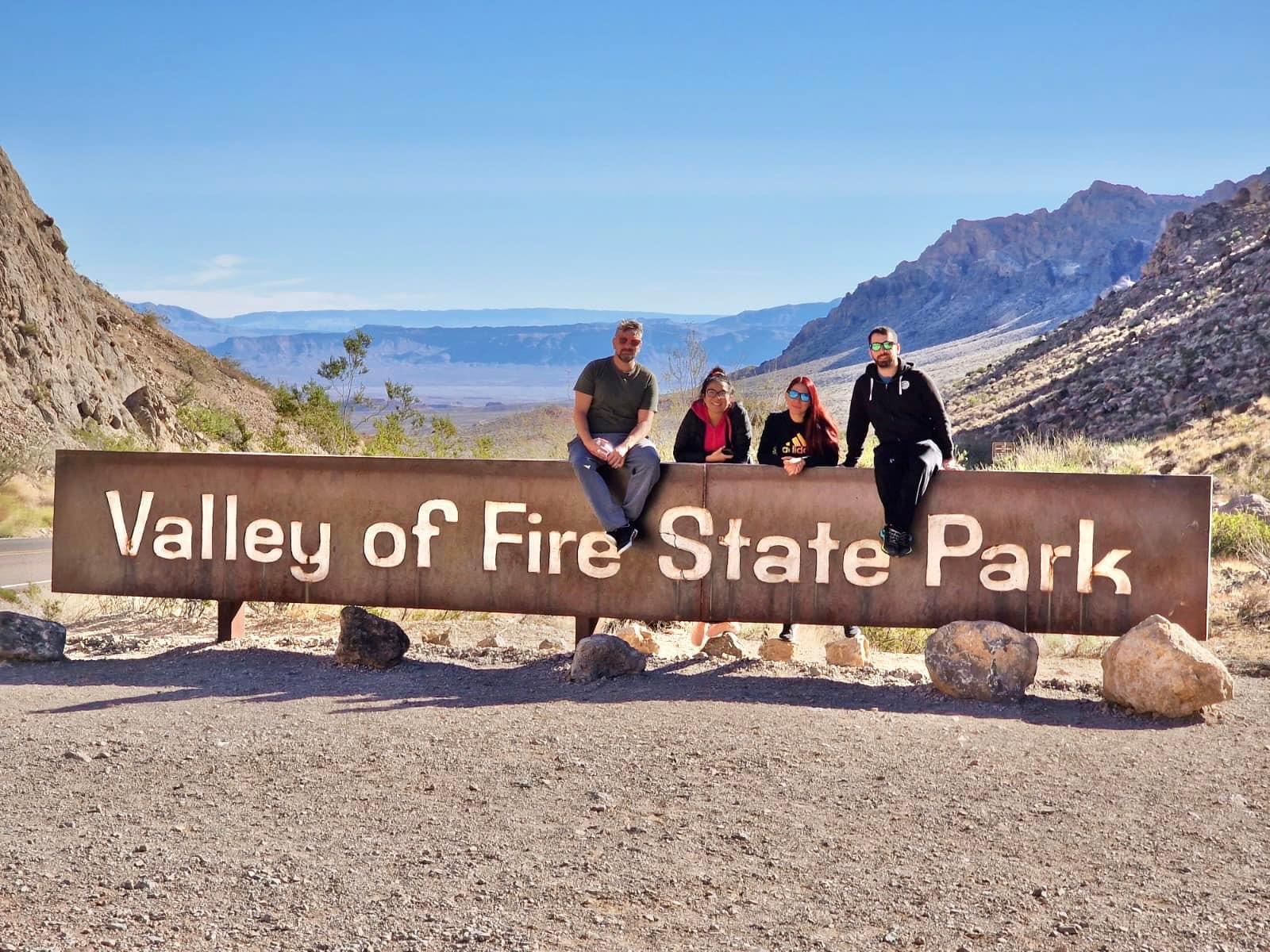 Hosting on Couchsurfing is an amazing way to make friends out of strangers, share your life and experiences with fellow travelers, and learn about new cultures while also teaching others about your own.
Ready to become a host and join an incredible global community of caring and like-minded travelers? Sign up here now! Once you join, you'll not only be able to host travelers from all around the world, but you'll also be able to stay with locals and attend Couchsurfing events across the globe.