Azadi Tower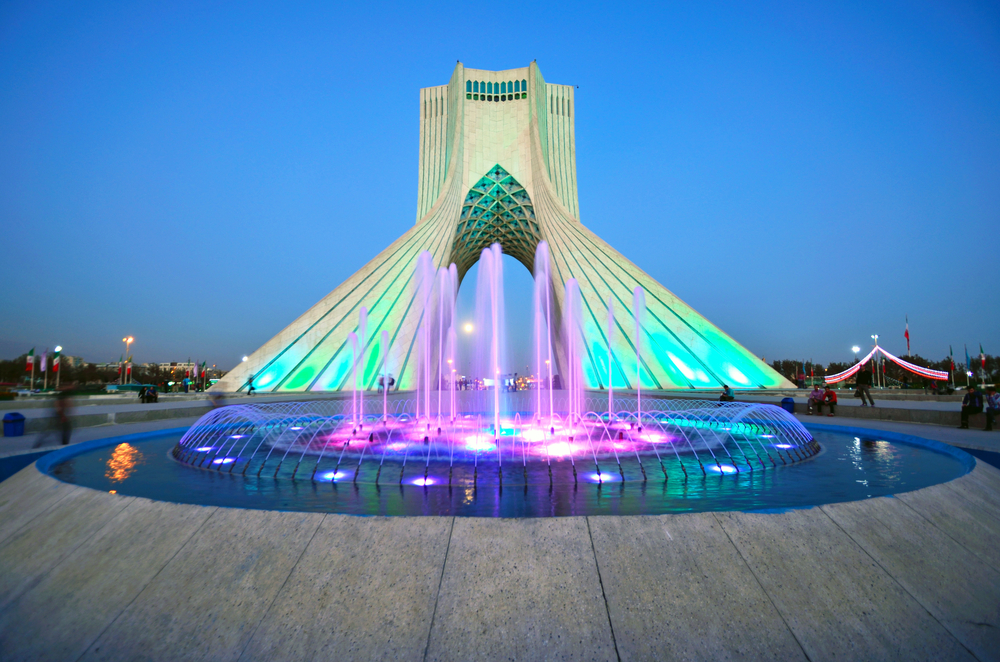 The tower, originally built in 1971 to commemorate the 2,500th anniversary of Persian monarchy, became a symbol of freedom during and after the 1979 revolution which toppled the reigning Pahlavi dynasty. Its name changed from Shahyad Tower, or Kings Memorial, to Azadi or Freedom. – Reuters
Esfahan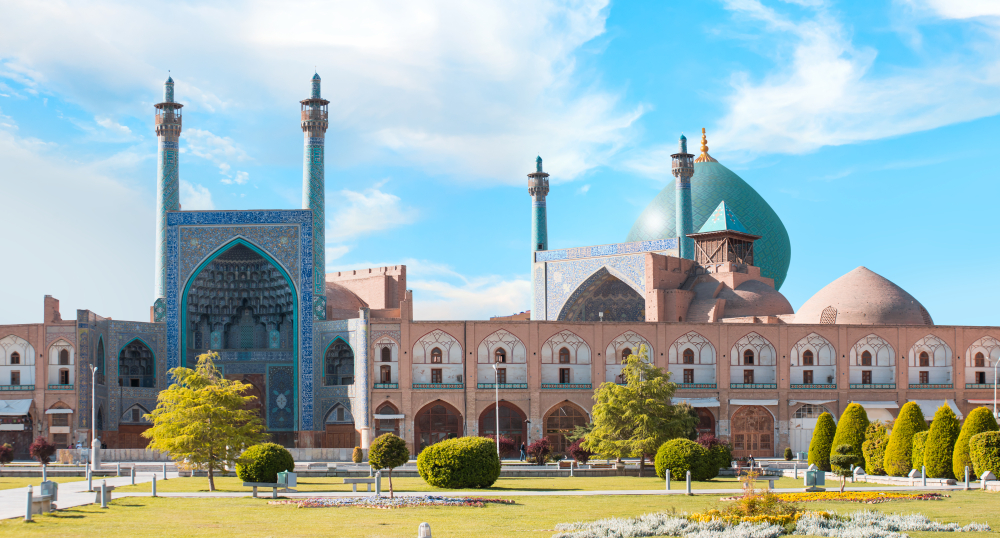 Esfahan is Iran's top tourist destination for good reason. Its profusion of tree-lined boulevards, Persian gardens and important Islamic buildings gives it a visual appeal unmatched by any other Iranian city, and the many artisans working here underpin its reputation as a living museum of traditional culture. Walking through the historic bazaar, over the picturesque bridges and across the Unesco-listed central square are sure to be highlights of a holiday. – Lonely Planet
Hormuz Island
Hormuz Island, also spelled Hormoz Island, is a 16 square mile island off the southern coast of Iran, in the Strait of Hormuz. It is nicknamed 'Rainbow Island' due to the colorful waters that surround the island.
Mesr Desert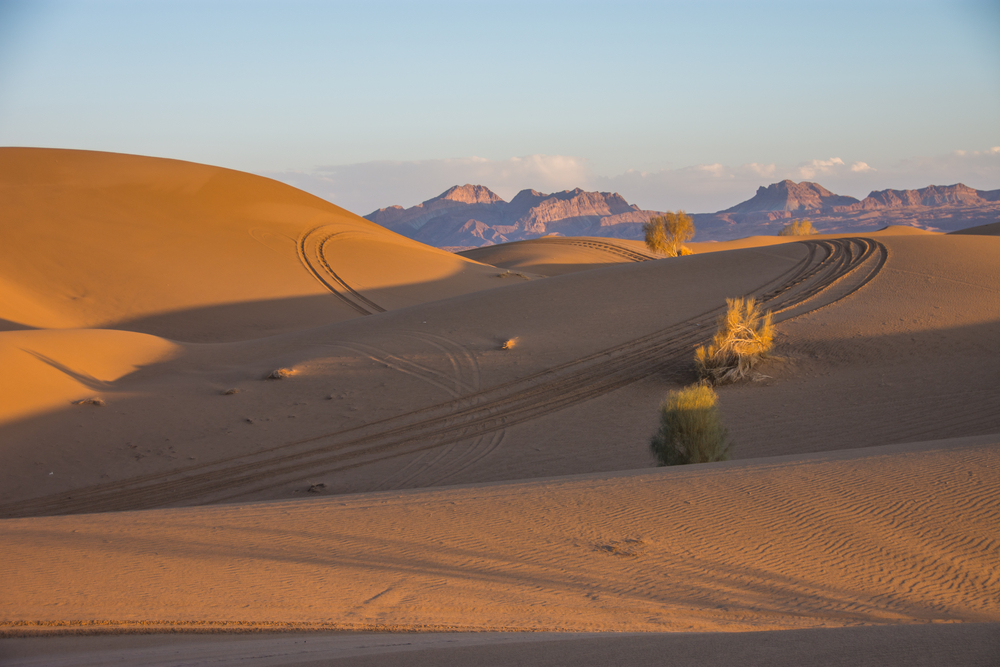 This large desert is located in Isfahan province.
Mount Sabalan
Located in Northwest Iran, this is Iran's 3rd highest peak.
Noosh Abad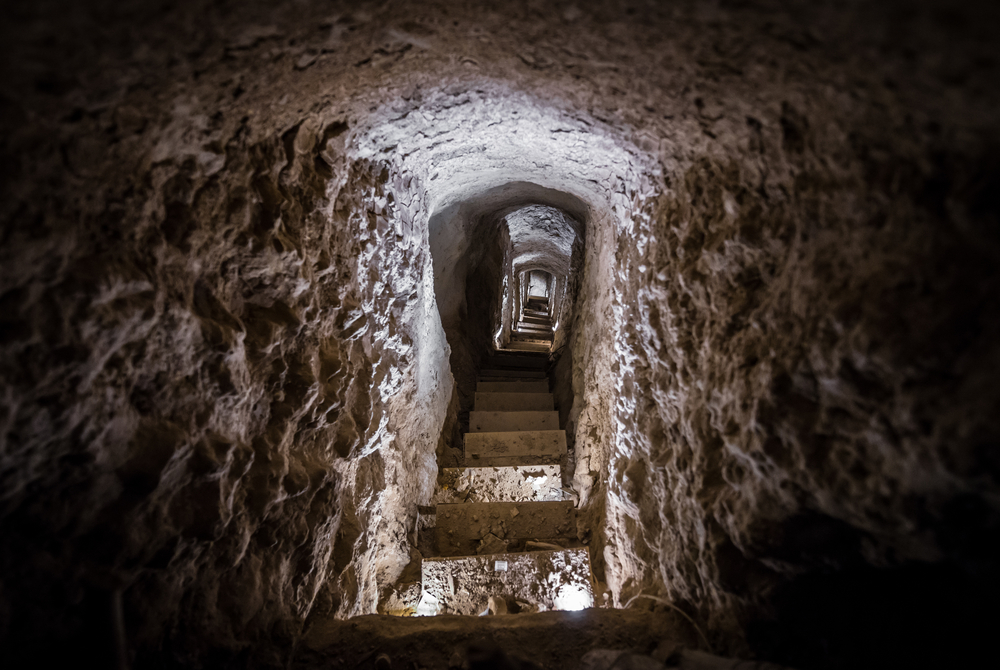 Noosh Abad underground city known as "Ouei" and the largest underground city of the world, with human made architecture constructed on three floors with the military and defense applications. –VisitIran.Ir
Rainbow Mountains, Mahneshan, Zanjan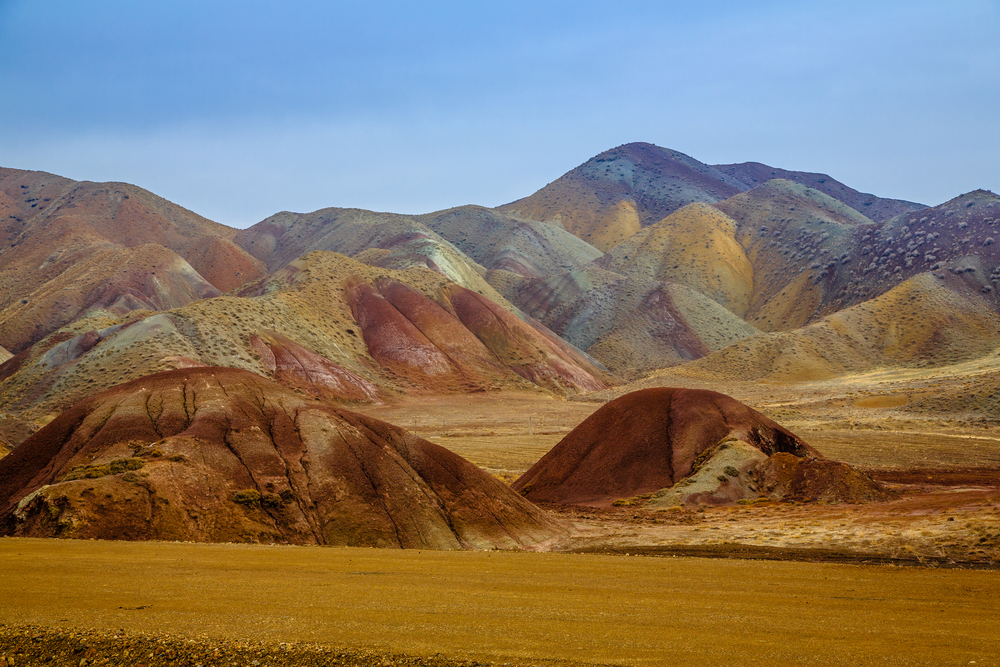 Aladaglar is the Azari Turkish name of the rainbow-like mountains and hills in the East-Azerbaijan province. This rainbow mountain and hills are tucked into the northwest of Iran. These phenomenal mountains are a spectacular and delightful place for those who are nature photography enthusiasts. – Hipersia.com
Shiraz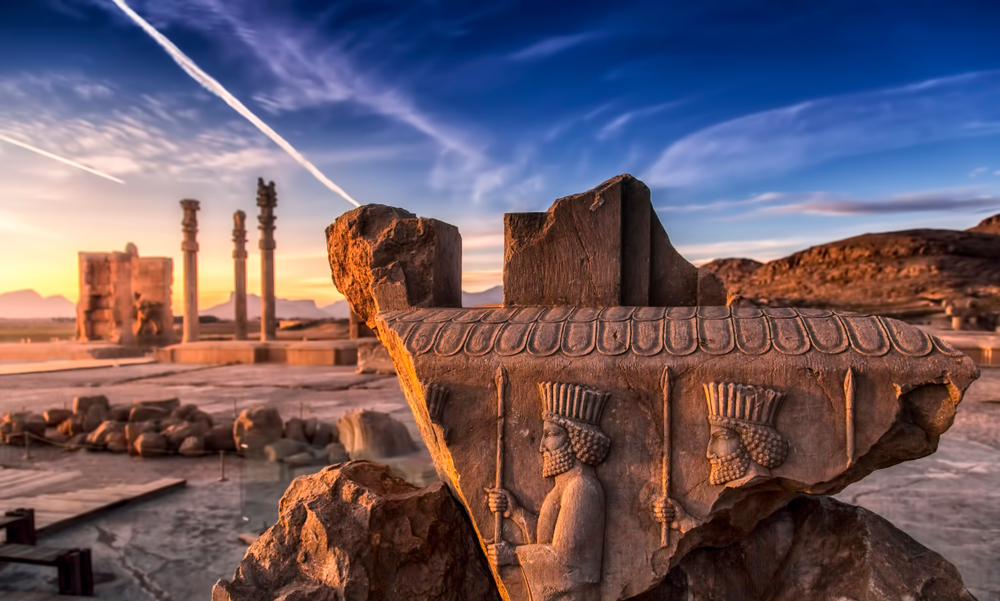 The ancient city of Shiraz is the city of Love and Literature and the origin of first samples of Persian gardens is the unique example of hospitality and warmness of its people and bears many historical and ancient attractions and old cities of Persian Empire showing the glory of a nation such as Persepolis and Necropolis and Pasargadae. –IranTravelingCenter
Tabas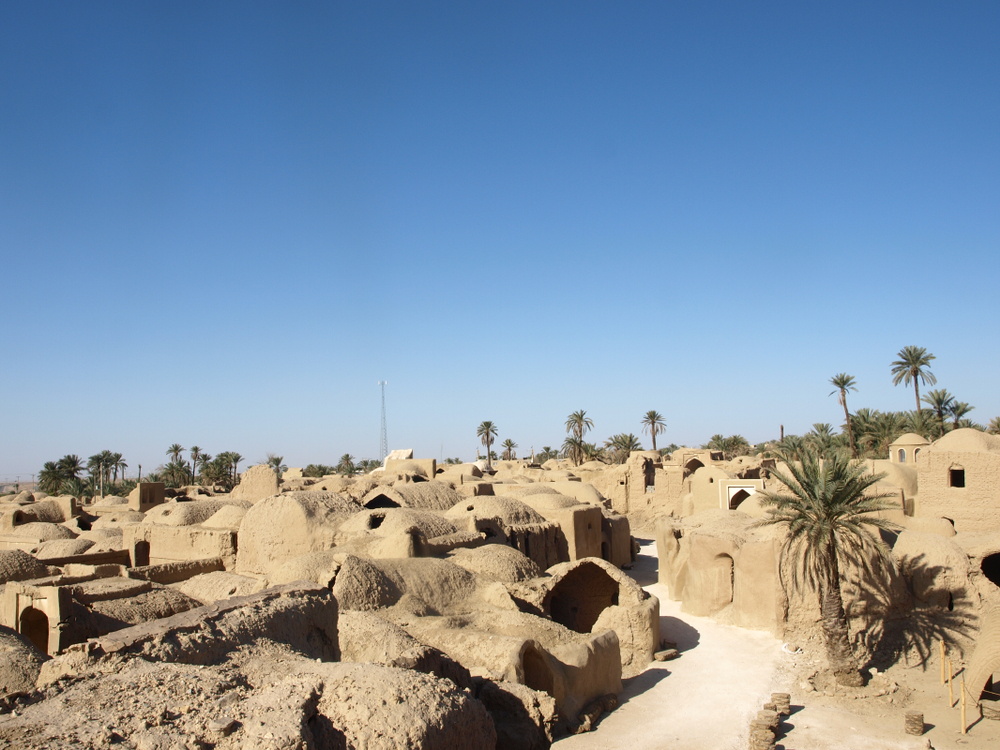 Tabas, a city located in the heart of Iran's central desert and part of South Khorasan province is famously known for its striking canyons, rice fields, and picturesque oasis popping up out of nowhere. –TravelStyle.com
Takht-e Soleyman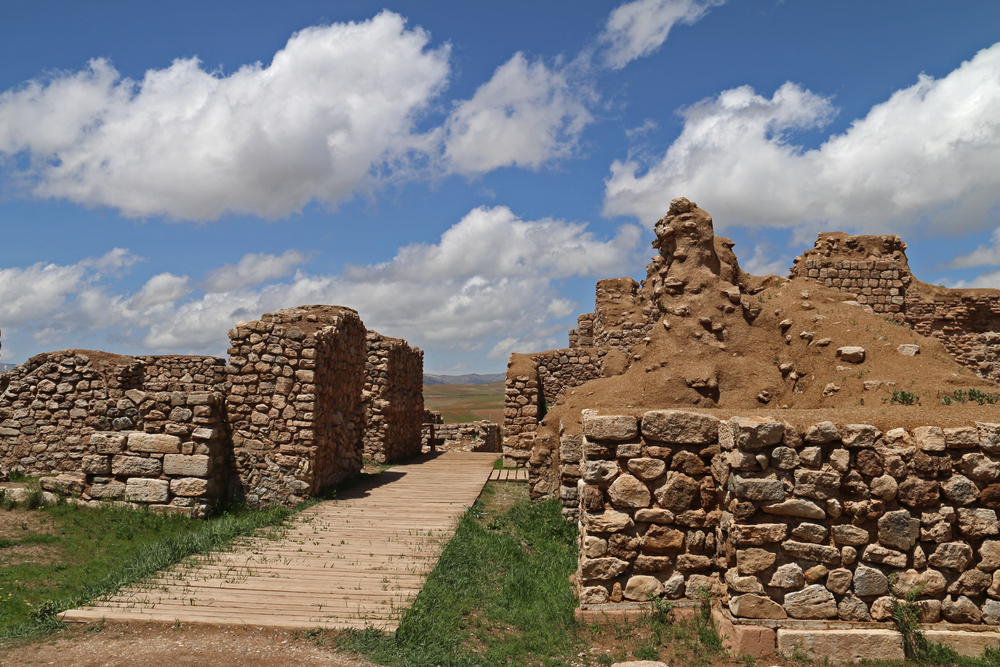 The archaeological site of Takht-e Soleyman, in north-western Iran, is situated in a valley set in a volcanic mountain region. The site includes the principal Zoroastrian sanctuary partly rebuilt in the Ilkhanid (Mongol) period (13th century) as well as a temple of the Sasanian period (6th and 7th centuries) dedicated to Anahita. The site has important symbolic significance. The designs of the fire temple, the palace and the general layout have strongly influenced the development of Islamic architecture. –whc.unesco.org
Qeshm Island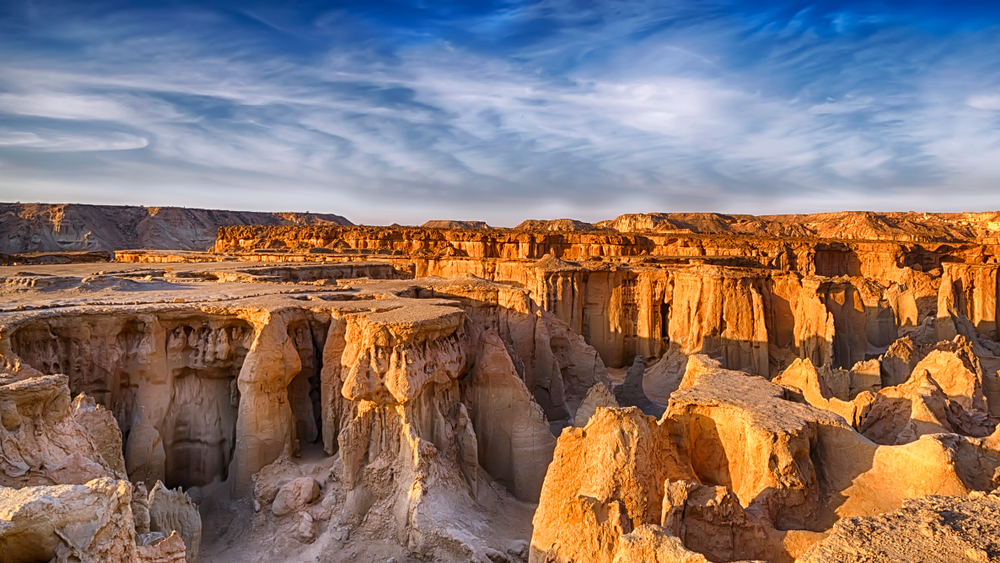 Qeshm Island UNESCO Global Geopark is an island of the Islamic Republic of Iran, which has the shape of a dolphin. It is the largest island of the Persian Gulf region and stands parallel to the south coasts of the Hormuz Strait. –unesco.org
Yazd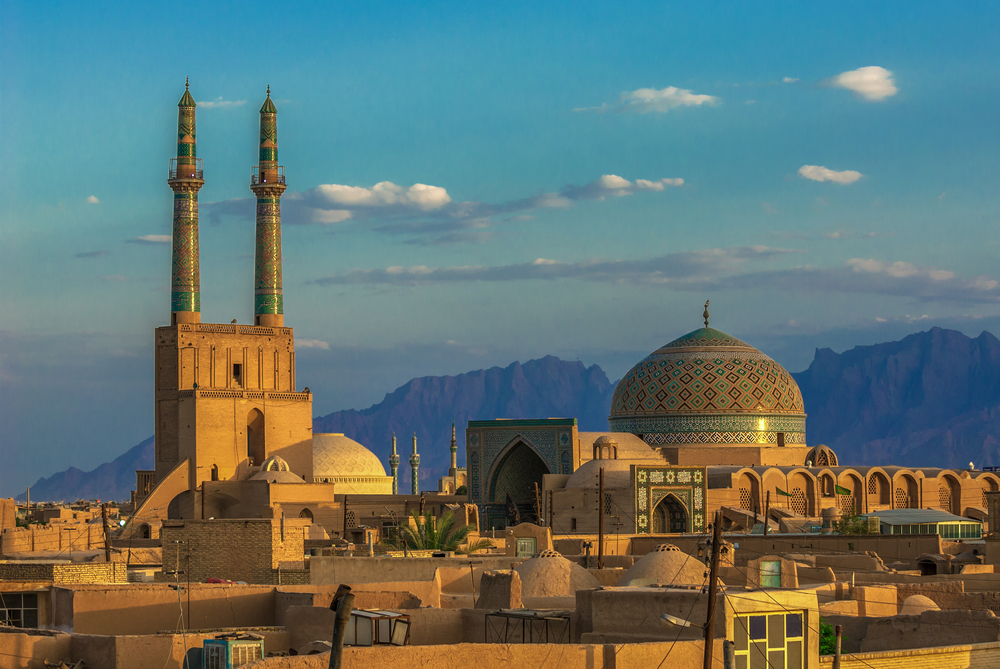 The City of Yazd is located in the middle of the Iranian plateau, 270 km southeast of Isfahan, close to the Spice and Silk Roads. It bears living testimony to the use of limited resources for survival in the desert. Water is supplied to the city through a qanat system developed to draw underground water. The earthen architecture of Yazd has escaped the modernization that destroyed many traditional earthen towns, retaining its traditional districts, the qanat system, traditional houses, bazars, hammams, mosques, synagogues, Zoroastrian temples and the historic garden of Dolat-abad. –Unesco.org