By: Vladimir
Time needed: About a month!
Belgrade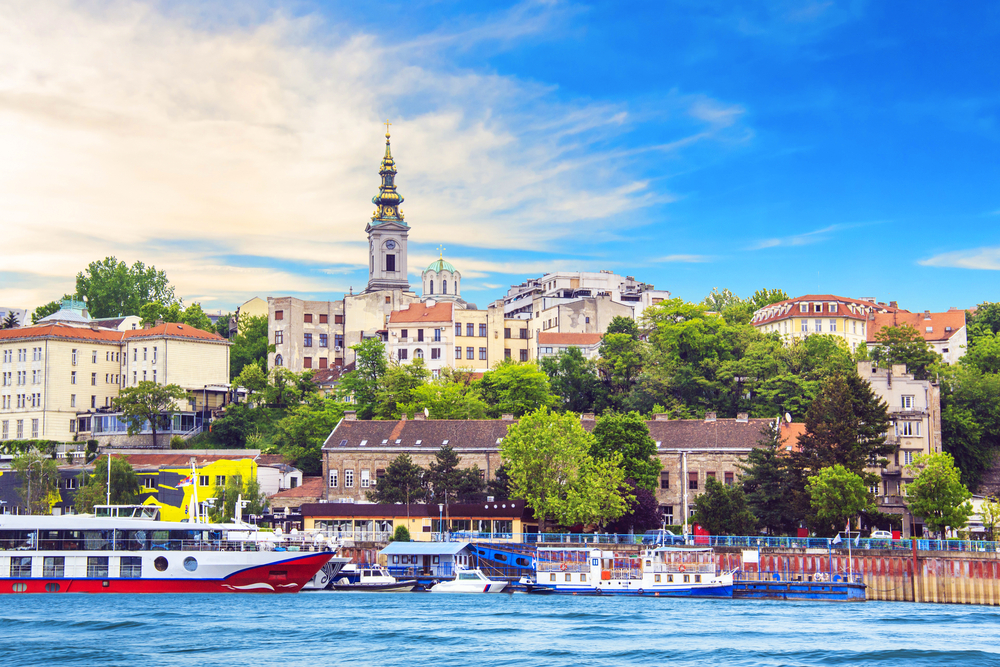 From long history, Belgrade, the capital and biggest city of Serbia will tell you stories about two rivers – Sava and Danube, which are brought together in front of Kalemegdan fortress. From there, Knez Mihajlova pedestrian street will guide you toward bohemian street Skadarlija with unique Balkan atmosphere compared with Montmartre in Paris, or to famous Terazije square, National assembly, City Hall, New Palace, and most famous landmark of Belgrade – St. Sava Church. Visit Museum of Nikola Tesla, genius who gifted humanity with many significant discoveries and inventions, National Museum oldest one in Serbia with the most invaluable manuscript written in the Cyrillic script, and The Museum of Yugoslavia with Tito Memorial Center.
Novi Sad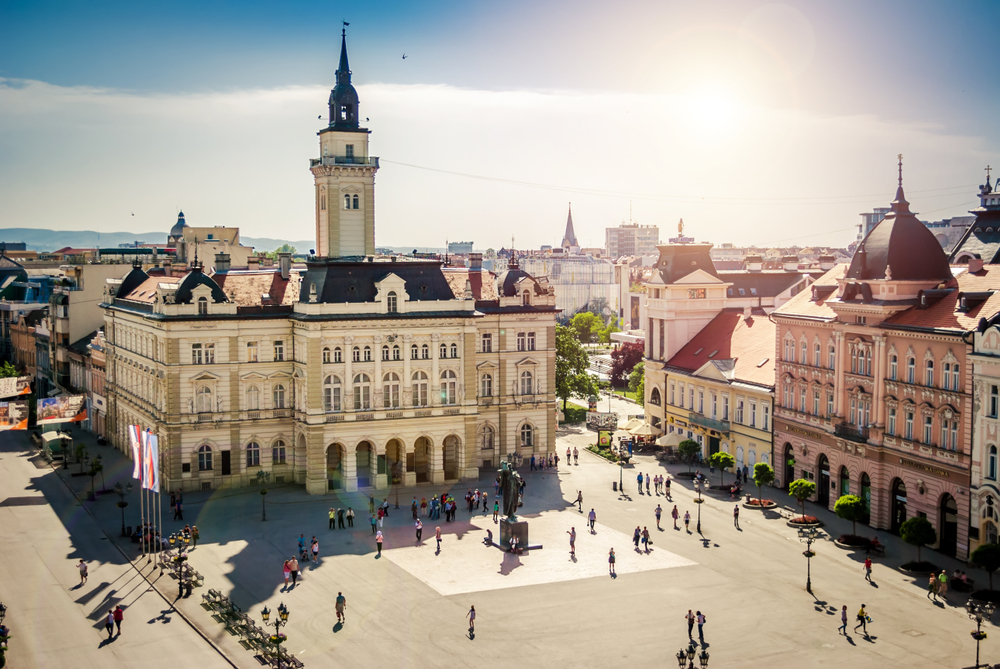 The city is synonymous with diversity, multiculturalism, rich gastronomy, festival energy and visible heritage at each step. Novi Sad is not only the capital of Serbia's northern province Vojvodina, but capital of young people as well. A city where nothing is rushed and everything happens at its own, leisurely pace, contributing to a relaxed atmosphere.
Djerdap Gorge (Iron gate)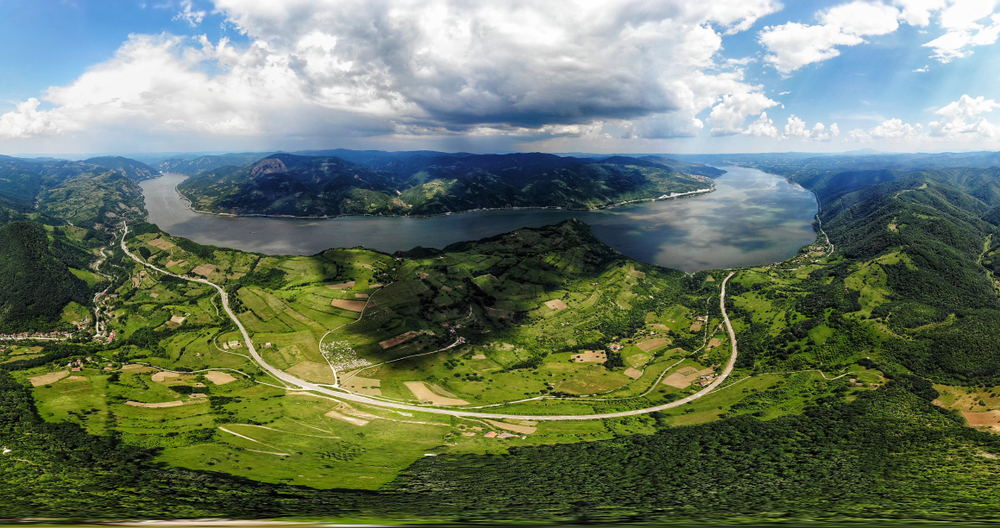 On your way through Serbia don't miss the longest and deepest gorge of Europe, on the Danube river. Start from Golubac medieval fortress at the very entrance where the Danube faces, and continue to Lepenski vir archaeological site which dates from 6700-4500 B.C. – one of the most important and most complex cultures of prehistory. Follow the meandering river with a bike, kayak, or with cruising tour, or take a hiking tour to find spots with breathtaking views, and feel the mighty Danube.
Homolje region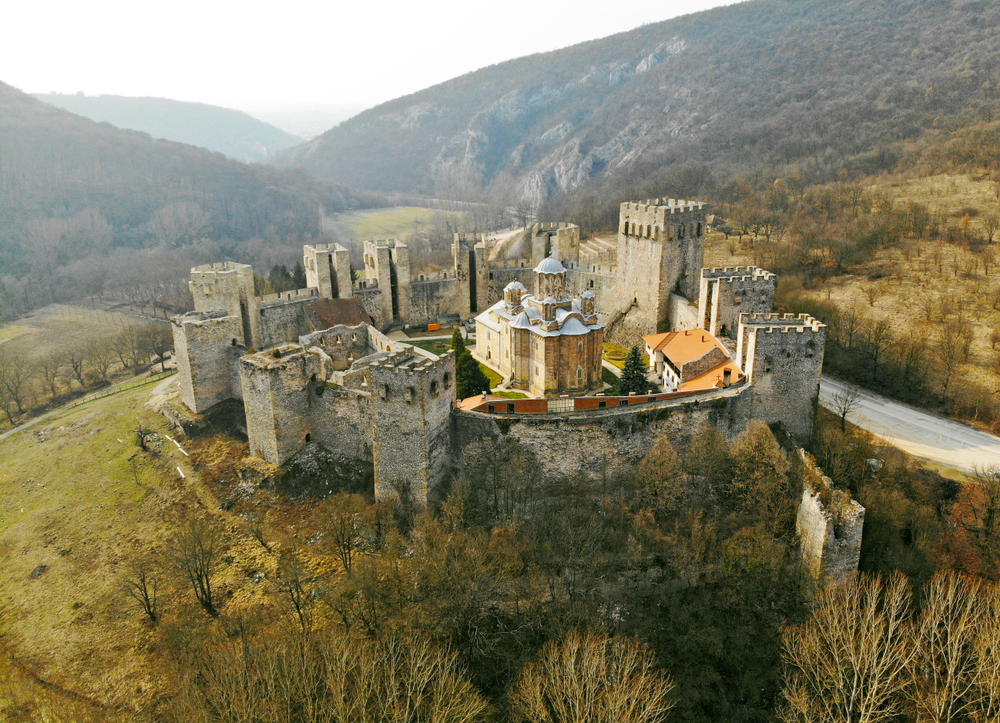 A shiny gemstone, Manasija Monastery in the picturesque river Resava gorge, with its magnificent temple and strong fortification was attracted by travel writers for centuries. Visit Resava cave, on the same river upstream from Monastery, the most valuable monument of geological heritage. Refresh yourself at the beautiful spring Veliko Vrelo and highest waterfall in Serbia – Veliki Buk.
Niš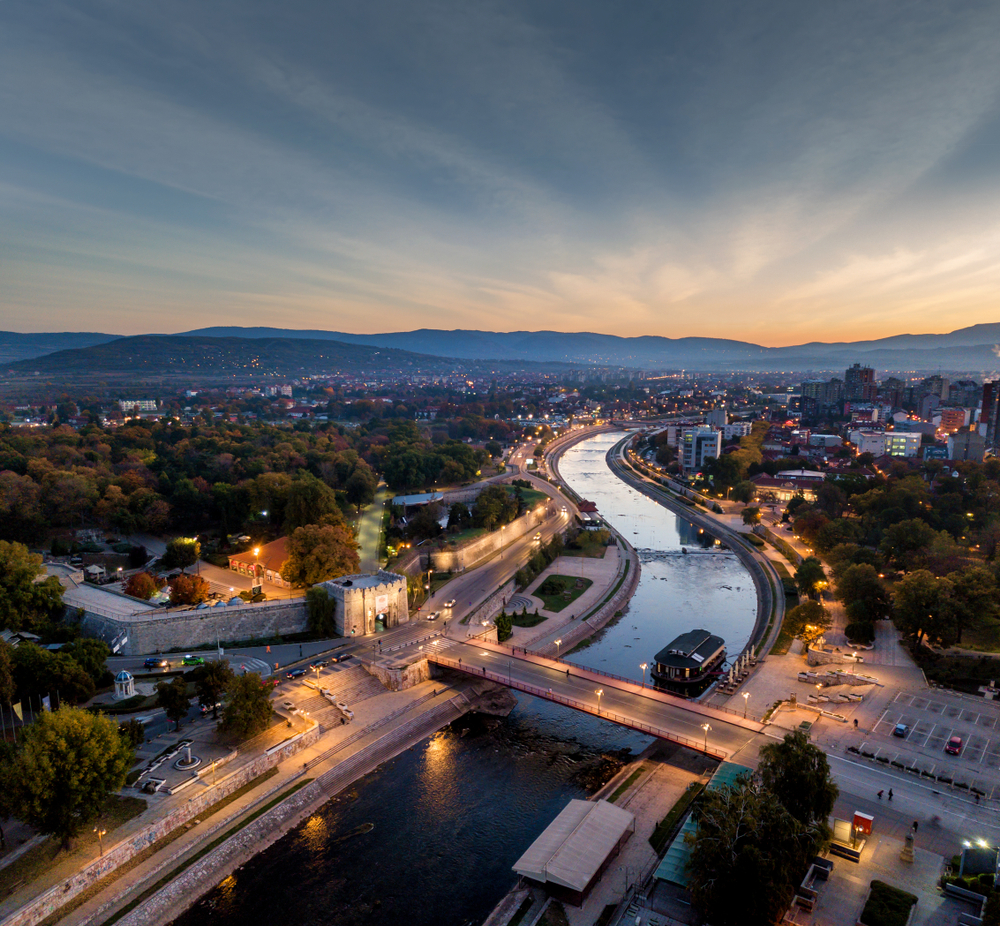 Birthplace of the famous Roman Emperor Constantine the Great, Niš is the biggest city in the south of Serbia. Walk through Tinkers Alley, last well preserved craftsmen alley, visit the best preserved fortress in Central Balkan, and The Skull Tower, an unique monument in the world, built after the battle for liberation of Niš from Turks. Find the best burek spots and delicious food, which is one of the best in Serbia.
Devil's Town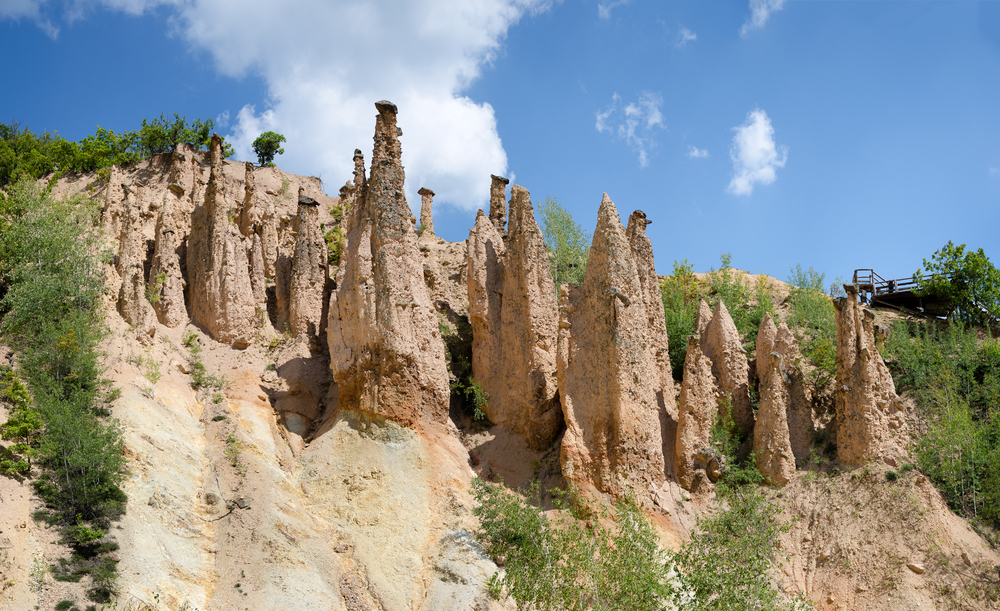 Visit Devil's Town, a miraculous natural wonder. More than 200 attractive stone formations created by erosion, look like petrified wedding guests. Find out why is Vampire Serbian name for evil. Relax in near Prolom Spa and try the best water in Serbia.
Tara National Park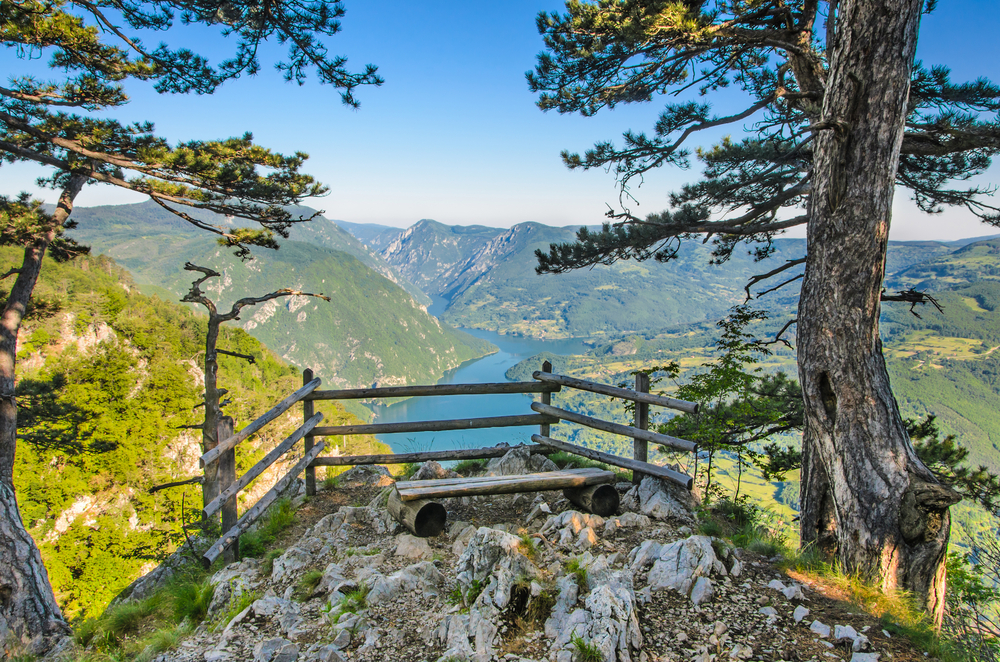 Richness and variety of tourist attractions, most preserved natural environment, mountain relief with height between 800-1500m, and with breathtaking viewpoints, Tara mountain is one of the most beautiful in Serbia. Landscapes of rural areas and hospitality of local people make you wish to stay here a day longer. Take the chance to go by train on Šargan Eight, in the most attractive narrow gauge museum railway, close to Tara mountain.
Uvac Special Nature Reserve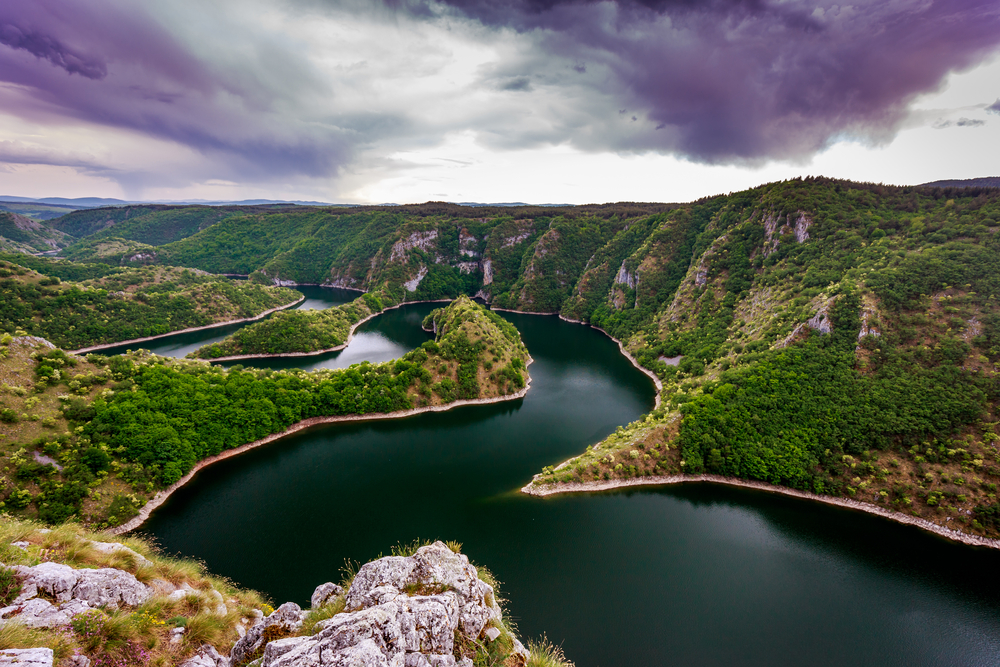 Most recognizable picture from the beautiful nature of Serbia, coming from curving meanders of the river Uvac. These are natural convolutions that are made due to many years of the river punching through the limestone rock, it looks like a maze, and in some places turns almost backward. Here you can find the most unusual cave which can only be entered from the river. From the hills, you can enjoy the flight of Griffon vulture and Golden eagle.
Festival Guča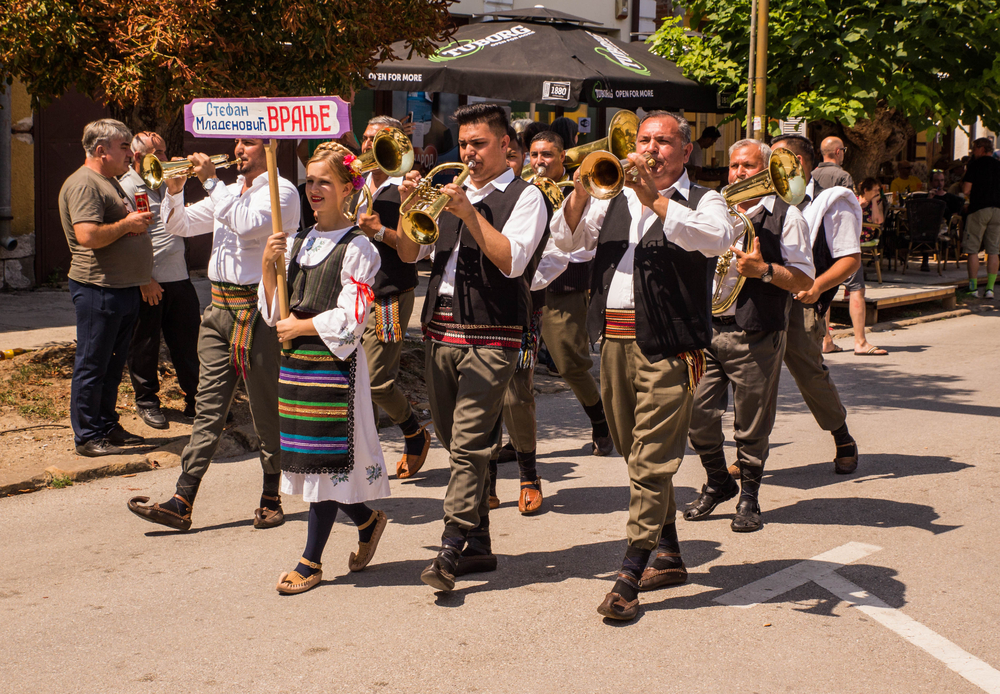 If you plan to visit Serbia in the beginning of August, don't miss Guča Trumpet Festival, an annual brass band festival. By 2017, it grew into the largest trumpet festival, third ethno-festival and one of the 15 largest festivals in the world. Guča represents what Serbia is today in the best way: its openness, belief in oneself, hospitality, party and music.