Best breakfast in town!
Speaking about getting breakfast in some kind of a dinery I would highly recommend tasting something traditionally Russian – something like BLINI – a dish in which you can find some familiar features with pancakes but they are not the same. You can try it with cottage cheese, caviar or something sweet like jam or condensed milk. I suggest you going to "Blin Medovich" place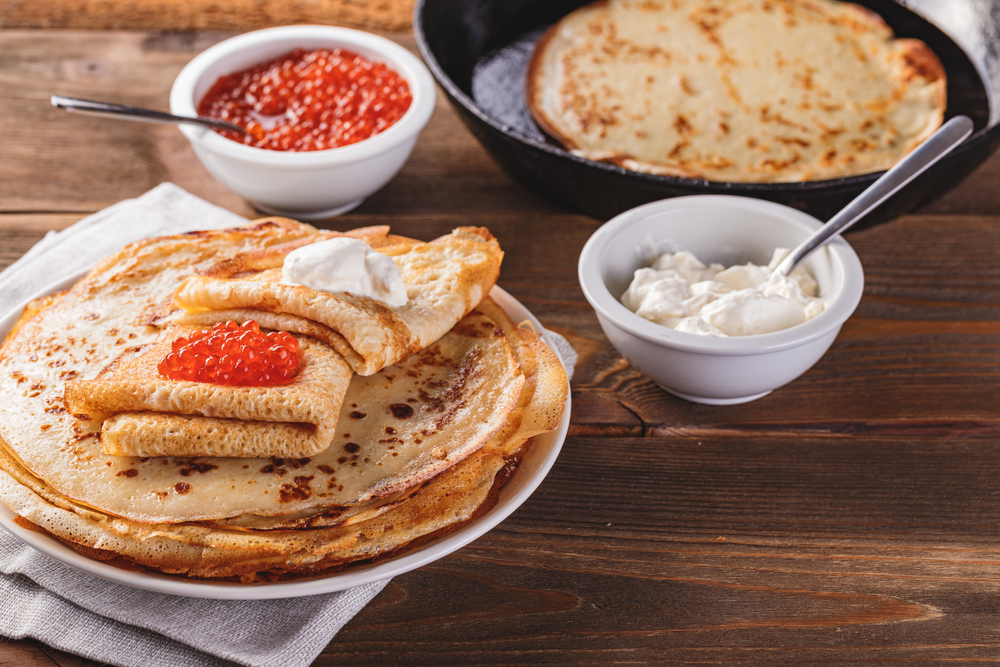 Best place to grab a drink!
"Gvozdi" bar is a highly recommended bar to grab a drink, chat with somebody and to make friends
Where to dance!
"Balagan city" is a huge restaurant – one of the biggest in all Russia and you can not only order some traditional Russian dishes but to dance as well. It is situated in the very heart of the city so you won't miss it
1 museum not to miss!
If you are interested in the history of World War 2 I suggest you visit "Arsenal" – the place where you can dive deep into the atmosphere of peoples' suffering: to read their letters written on a piece of paper, to hear the noises of german air forces bombing the city etc.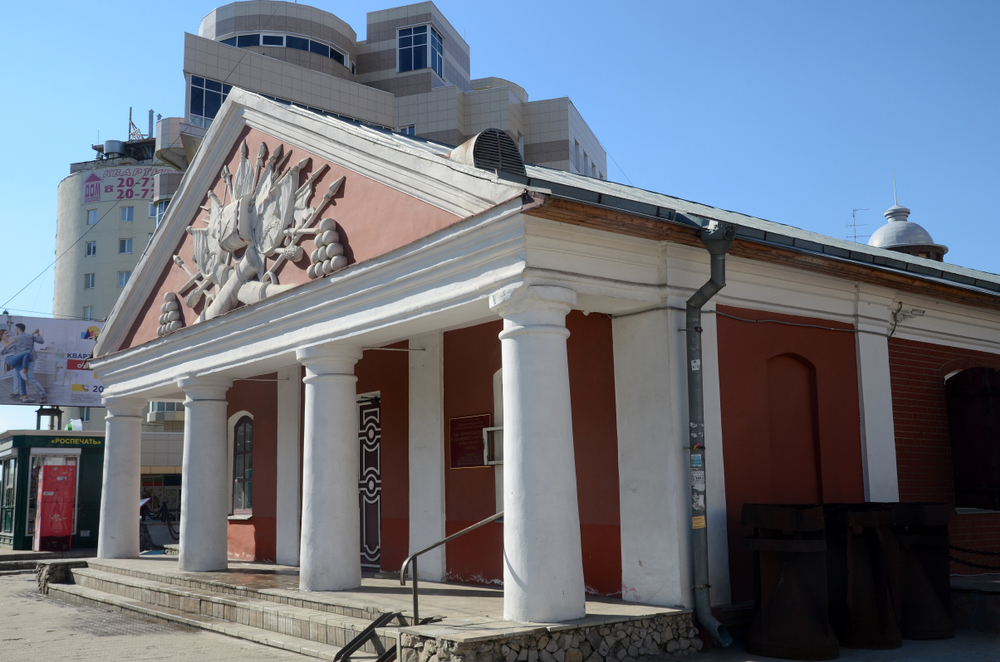 Where to sweat!
"Olympic" sport park is the best place I suggest visiting for those who have time and energy to sweat extra during their journeys\trips\adventures. You can take part in different kinds of sports activities their – starting from jogging and ending up playing volleyball and even tennis
Best view in the city!
Not far from "Versaille" hotel you can find one of the best viewpoints in the whole city – you could behold various churches and the gorgeous view up on the river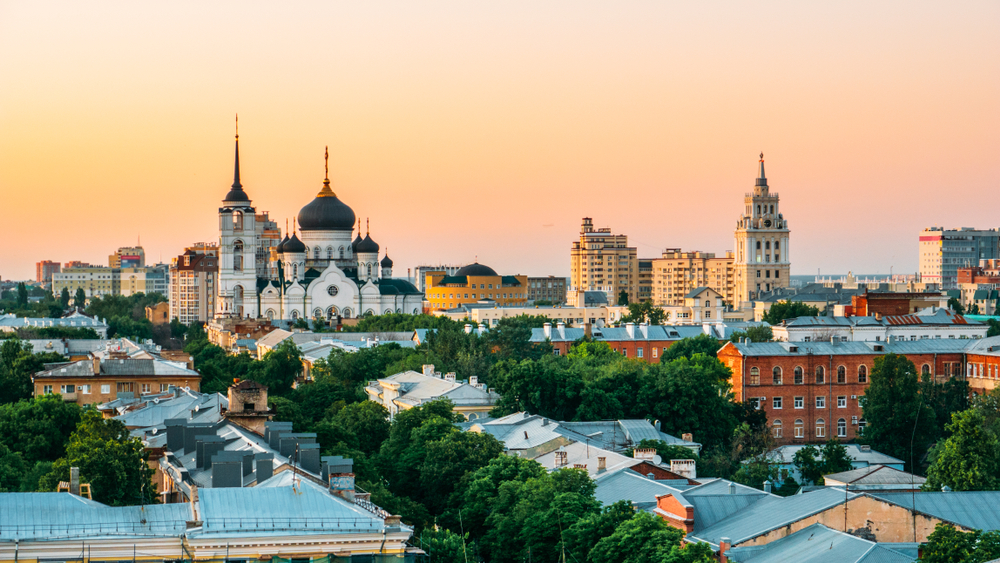 Cute cafe!
"Ptichka coffee" is a nice and cozy cafe with a good interior and very relaxing atmosphere.
Best quick bite!
Shaurma place
Best day-trip out of town!
You can catch a local train to "Divnogorye" – a place you will enjoy visiting 100%. It's an ancient monastery built in a rock and it looks spectacular. You can either choose to visit it with a guide or make this trip all by your own – the 2nd variant is completely free of charge. And that's one of the advantages!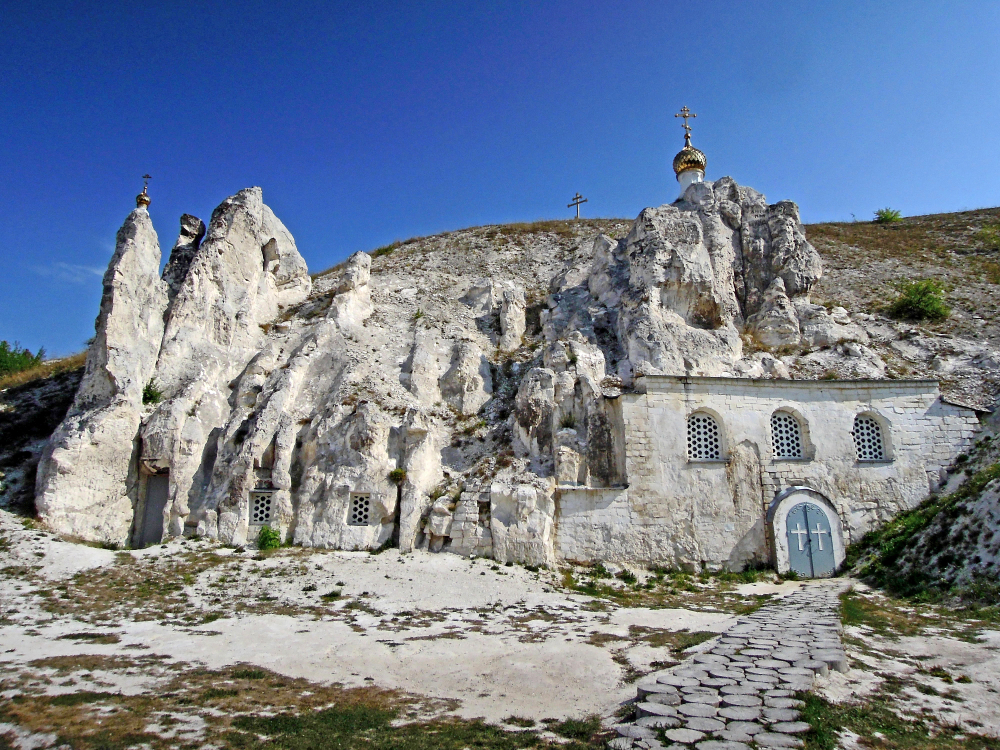 Where to try the local delicacy!
Voronezh region is famous for its meat factories so if you are not a vegetarian I would suggest trying some meat dishes. You can find a lot of places here and there for that but personally I recommend you "Italyanskiy Dvorik"
Family fun!
"Grad" is no doubt a place which your kids could enjoy. There you can find everything to make your children smile and laugh: various attractions, a cinema, snack bars and cafes. This centre of entertainment is situated in the very northern part of the city though you can easily reach it with the means of public transport or your own vehicle.
The perfect picture!
There is natural sized copy of the first ship built under the order of Peter the Great here on the shipyards of Voronezh so I think the picture shot in front of this huge ship would be the best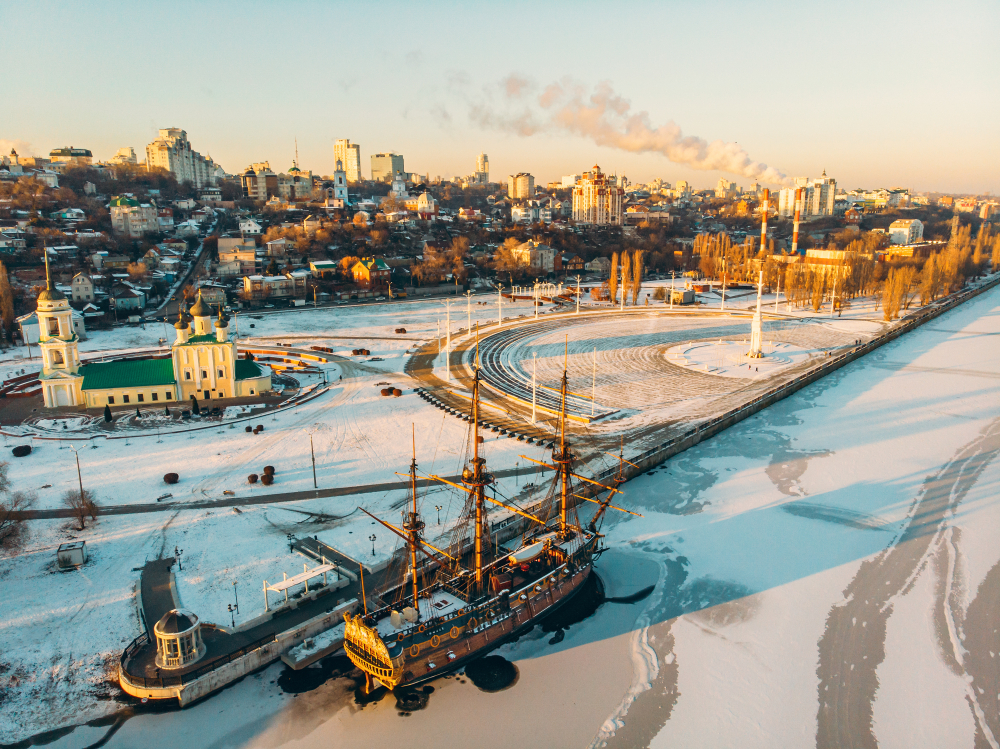 One experience not to miss!
If you have enough time I would highly recommend you to rent a bicycle and just slowly explore the city and its surroundings – this land is full of ancient history.
Historic moment!
There is a monument "Rotonda" – it's a part of a hospital of 20th century which was totally ruined by germans during World War 2 nd this monument still remains in its original condition – I mean all of these holes from bullets etc – you should visit this place for sure. There should be no war like this anywhere in the World.