Name: Henky
City: Tasikmalaya, West Java, Indonesia
Years on Couchsurfing: 10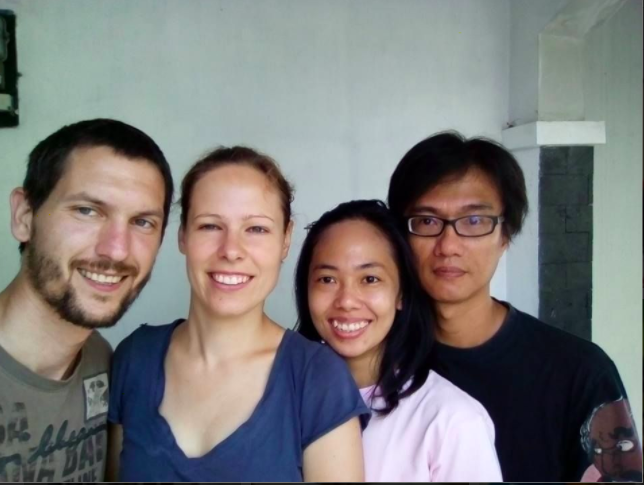 Hey Henky! Why did you decide to get involved with CS and how do you mainly participate?
I liked and ( I still do like ) the concept it offered me. It allows me to meet people from around the globe and know their culture, and since I was born as a sociable person joining Couchsurfing really quenches my thirst for that.
What was your first CS experience?
It was 7 years ago ( in 2013) in Vietnam. we were lucky to have 2 different hosts in two cities: Ho Chi Minh and Hanoi. The one in Hanoi was really unforgettable. Our host were a newly married couple, at first we wanted to stayed at their house for 2 days only, but they forbade us to leave, so we lengthened our stay until 7 days. They really trusted and cared for us, they lent us their motorbike, to go around the city, they cooked us great food every day for free!
What was one of your most memorable hosting experiences?
Most of my guests are special to me, but if I have to choose one I can say that hosting Rosa and her husband Josep from Girona was exceptional. the moment I met them in front of my door I felt that chemistry. I didn't know anything about Catalan culture and they explained their culture so deeply through their language, songs and their food. Now I'm a Catalan freak!
What about surfing?
My first surfing experience in Ho Chi Minh was quite shocking, funny and unforgettable, we stayed in a young girl's house, her rented house had 5 floors, and we slept on the 3rd floor, when there was a big truck passing in front of her house the building always shook, so I couldn't sleep well at that time because it shook many times during my sleep! Hahaha. But our hostess was a really great person.
What is the coolest gift you have received from a surfer?
I'm a big postcard collector, i have around 1000 postcards. So each time I receive postcard, I am always thankful, but apart from that I like receiving books and fridge magnets.
If you could surf with any celebrity alive or dead, who would it be and why?
Well, there are many celebrities I like, for alive I want to have Eros Ramazzotti, an italian top singer(I'm his biggest fan, I even have his signature!)Why? Because he's so cool, and maybe we can sing together or I'll ask him to cook italian food, we have so much in common! For dead celebrity I'd be glad to have Picasso, why? for me he's one of a kind, i like his optimism, self-confidence, and I want to know everything about him from the first hand.
What is one book that has inspired your travels?
In Indonesia there's a famous book writer called Trinity, she is called "The Naked Traveler," I like the way she travels, she's such a fearless female traveler with great sense of humor and intelligence!
What is a crazy story from your travels?
it was in 2013 when we took a train from Ho Chi Minh to Ninh Binh, it took 39 hours to arrive, nobody could understand English, the worst thing, our train hit a truck and 4 people died!
What is your dream trip?
To do IL CAMINO walking from Saint Jean Pied de Port in France to Santiago de Compostella in Spain which stretches about 780 kilometers , it's a big challenge for me, not only for religious reason but also for my physical and my mental . A film by Martin Sheen called THE WAY really inspires me to do it!
What is your advice for a new Couchsurfer?
Be open minded, if your negative thinking is bigger than your positive thinking, Couchsurfing is not for you. Be open, open your heart, your mind, and your door and think that good people who are willing to help you do exist!