Best Breakfast in town!
First and most important travel tip in Kolkata… Try the local food! Over the years the city has seen people from different cultures coming and settling down here, bringing their own cuisine. The locals have a special love for food, making Kolkata a food lovers paradise with a lot of diverse option. Tiretti Bazaar (near Central metro) is by far the most popular breakfast market where locals go to have some early morning Tibetan breakfast. It starts at 5am (yes we do start early)  and finishes by 9am where you can try delicious dumplings, breaded pork chops, rice and sesame seed sweet balls, roasted pork sausages and a host of Tibetan delicacies. However, if this feels too early for you, you can always visit anyone of the numerous sweet shops in the north of the city and try the local breakfast 'kochuri-sabji with jilipi'
Historic moment!
While in Kolkata do visit the Indian Coffee House near College Street. This legendary coffee place has been running for centuries and renowned writer, poets, artists, freedom fighters used to come here to practice their art or discuss with their peers over a cup of coffee. The place still holds the old Calcutta vibe where locals across all age group meet in the evening for a cup of coffee over a cigarette to discuss about various topics of day to day life from politics to sports.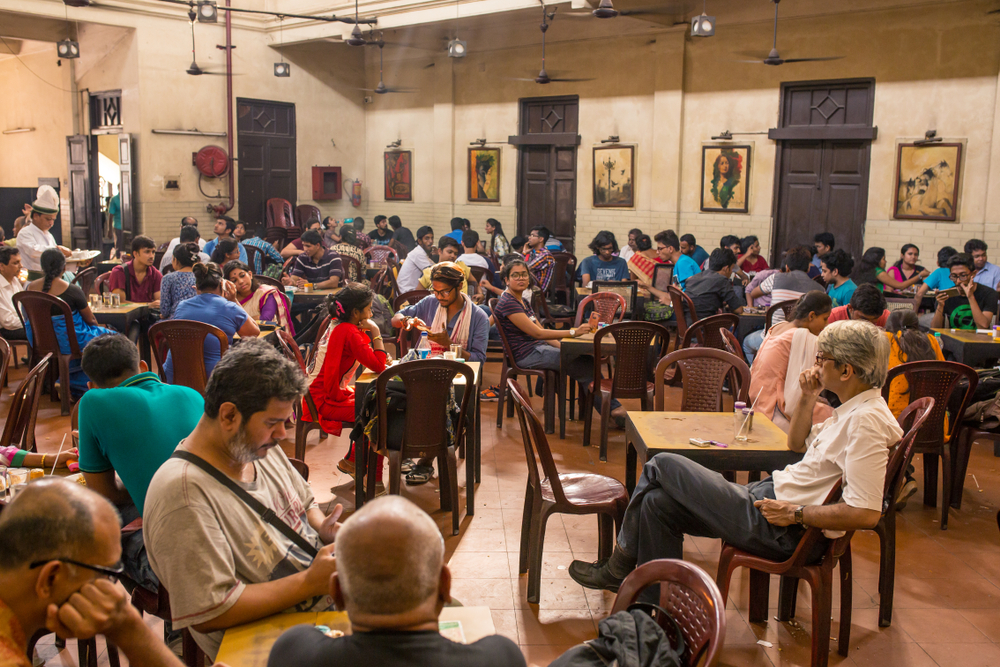 Best place to grab a drink!
My personal favorite is Broadway Bar. Located conveniently close to the Chadni Chowk metro station it is one of the oldest traditional Kolkata Bar which sees a host of local crowd along all age groups assembling for a drink every evening. Olypub in Park Street is also quite popular among locals which does have a similar old Calcutta feel. Both these joints serve tasty appetizers as well and are pocket friendly . Among slightly more expensive options, Monkey Bar is definitely the best place to go which does have innovative cocktails, good food, great music and a very nice view of the city. You can also explore places like Uno Chicago Bar and Whats Up Cafe if you don't mind going a bit farther from the city center
Where to sweat!
Maidan! It's the huge central park, right at the heart of the city. Visit it for a jog or a even maybe participate in a game football with the locals who assemble there every afternoon to play their favorite sport.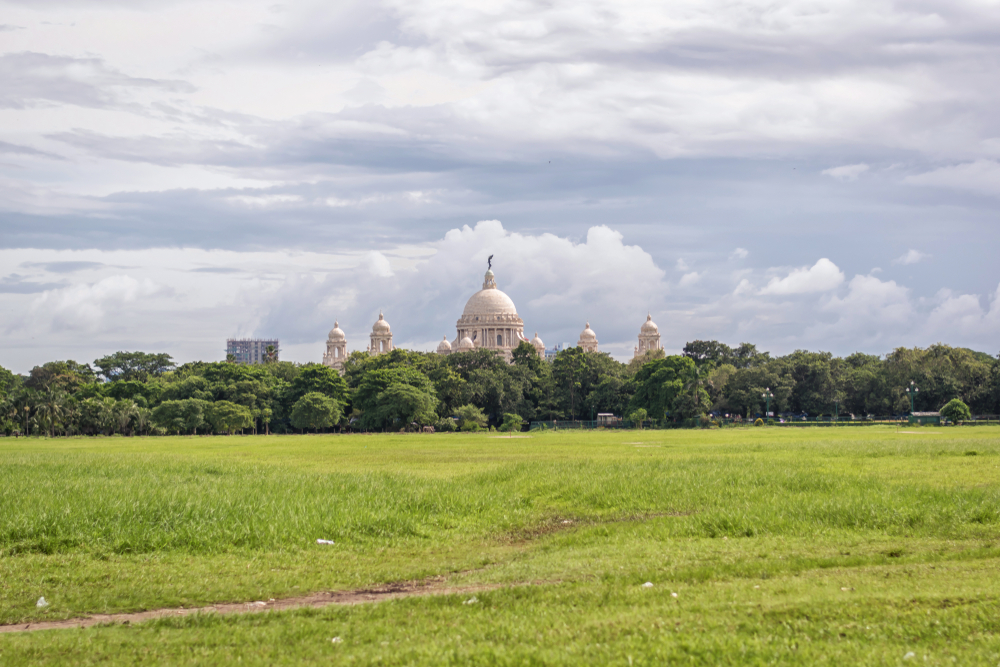 Where to dance!
Clubs in Kolkata are expensive and have an entrance fee ranging from $20 to $50 (can go up to $100 on special days) so personally I prefer visiting place like 10 Downing Street or The Grid which are pubs with good music and a floor to dance. Among clubs Phoenix Bar n Club and Roxy are places which does have all the necessities to dance your way through out the night.
Best street food!
Ahh finally ! This is what Kolkata is famous for, and there are so many places on my mind. Mitra Cafe is definitely the place you must visit if you are looking for street food. Try their Egg Devil . If you can handle spices, you can try Fish Kabiraji and Mutton Afghani as well. In Kolkata you would definitely encounter with the famous Kolkata Rolls! Do try Rolls at Nizam's (they were the inventor of the Rolls) or Kusums in Park Street. For vegetarian/vegan options you can try the local croquette locally known as 'chop' or 'telebhaja'. Priced about 5 to 10 cents, you will find a host of small vendors selling them in the evening especially in Central and North Kolkata. Head to Surya Sen Street in the evening and find Kalika's there, the most famous 'telebhaja' eating placing in the city.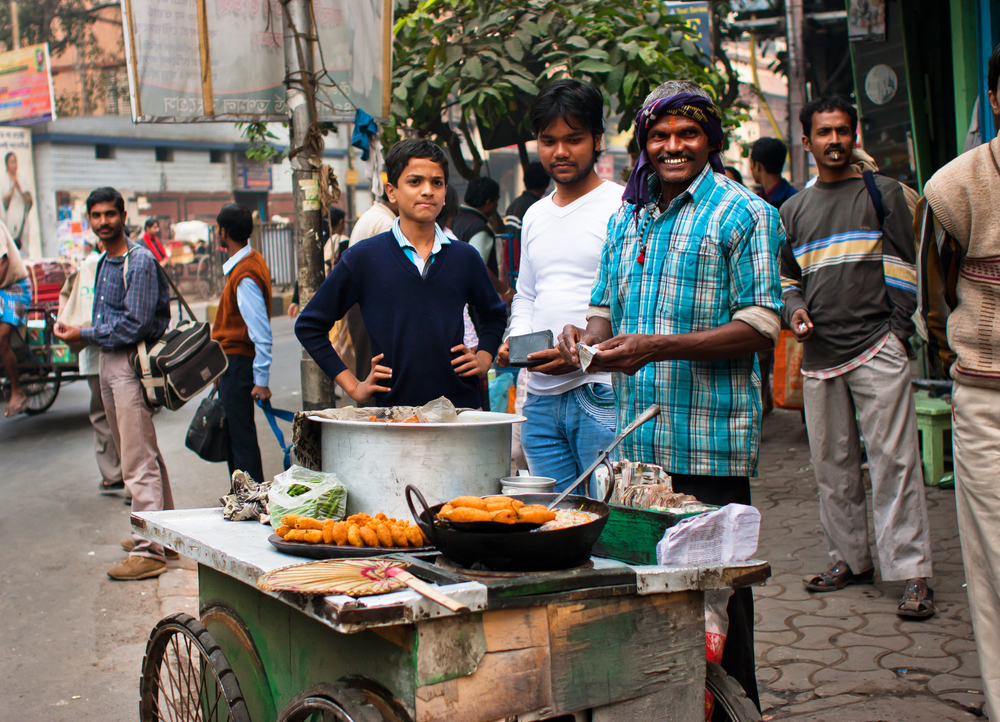 A treat-yourself meal!
Mocambo! Hands Down! This place is running for decades and maintains the same consistency when comes to the quality of food and provides a brilliant fine dine experience. Only drawback is, it usually has a waiting time especially in the evening and weekends. Other options can be Saffron Tree or Spice Kraft which offers brilliant experimental dishes inspired from different world cuisines on their menu.
Best view in the city!
Take a ferry ride from Babughat towards Howrah in the evening along the river. As the sun sets and the city lights light up , you will definitely enjoy a spectacular view of the city's iconic Howrah Bridge and the Vidyasagar Setu (bridge) from the ferry with the city in the backdrop !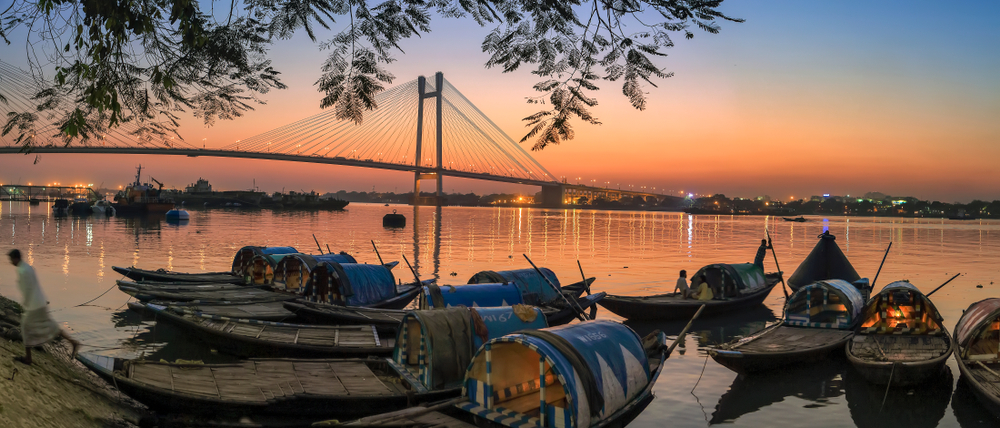 Cute cafe!
Raj's Spanish Cafe is located  right at the heart of the city in Sudder Street and does see a lot backpackers assembling there for a cup of coffee, or a quick bite. I personally like visiting this place sometimes for a cup of Honey Lemon Ginger Tea after a tiring day at work.
Family fun!
Eco Park is perfect place for an outing with family. A bit off the city center this huge park has miniature versions of the 7 wonders of the world and you can have perfect time cycling around, boating and play some sport if you would like.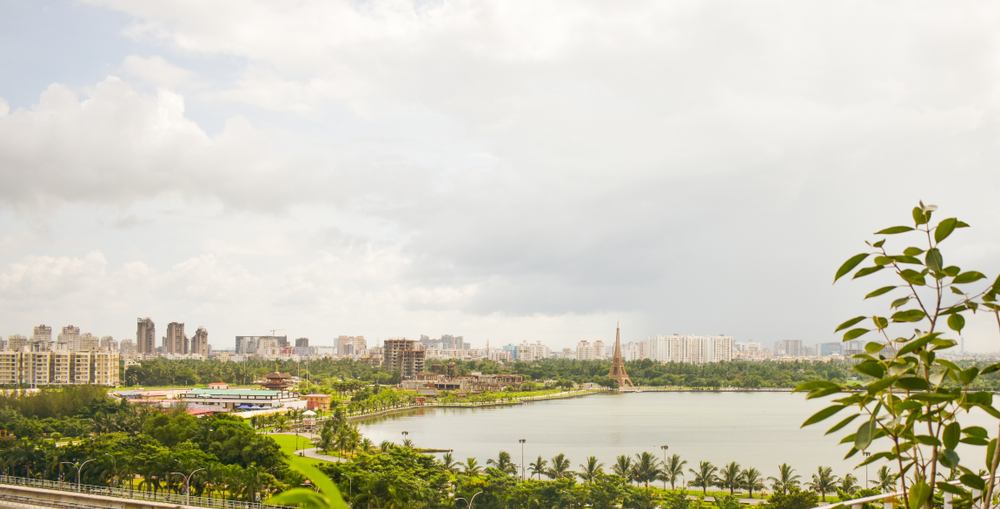 Where to find the local delicacy!
Seriously! Don't miss out on the local Bengali cuisine. It is by far the most complex cuisine I know off and takes hours to prepare. And when it comes to eating, the food is served and consumed in a particular order (least spicy to most spicy).  A typical lunch comprises of an array of vegetarian and non vegetarian dishes, the most famous of all is the fish more specifically river fish which is the main diet of the people here. Their no alternative to a home made 'maacher jhol' (fish curry). So the best place to try is at your Couchsurfers place 😛 ,  although places like 6 Ballygunje Place and Kasturi do serve delicious authentic Bengali cusine. For trying out the famous Bengali Sweets, visit Balaram and Radharam Mullick or the Mishti Hub near Eco Park.
One experience not to miss!
Durga Puja! Not only in Kolkata, but if you have plans to visit India don't miss out on Durga Puja experience in Kolkata. As a city Kolkata is known for its love for its art, food and culture. And all of this comes together in one place during Durga Puja, the main festival of the city. It is often referred as the largest public art display on the planet and is celebrated for a span 5  days during late September early October. The entire city is filled with thousands of art installations, illuminated with brilliant lights and people are out on the street through out the night celebrating. While you have probably heard about Indian festivals like Holi, Diwali etc, Durga Puja is our best kept secret!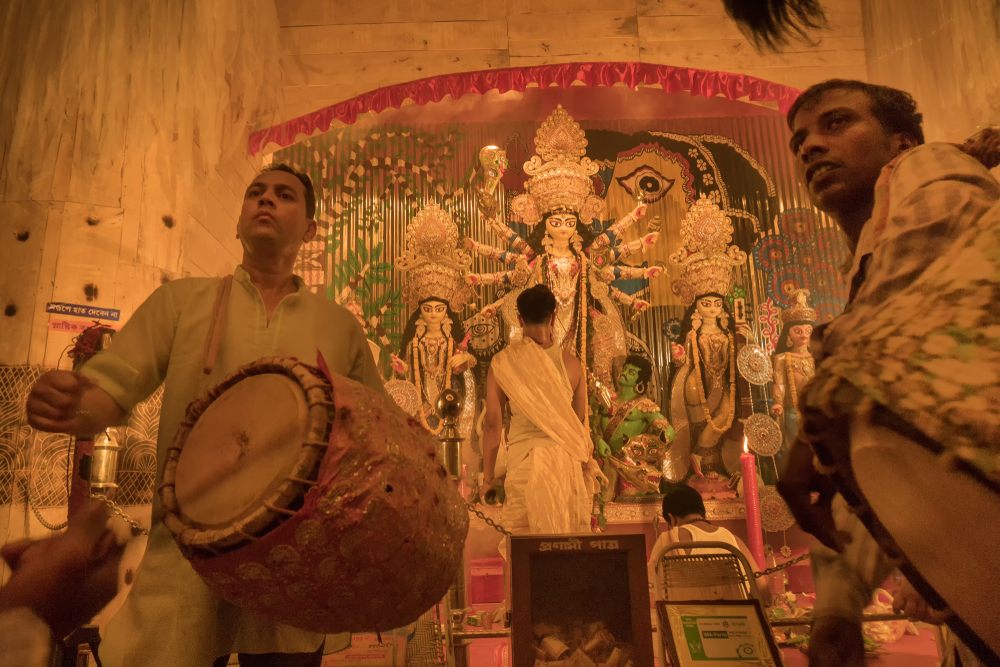 A tourist trap to avoid!
Although its not a tourist trap, but I would suggest avoid visiting the museums by paying $7-$8 which is 10 times more than Indians. Although the museums have a better collection compared to other Indian museums but if you have already visited museums in Europe it has nothing new to offer.
Last piece of advice…
Kolkata is a leisurely city, best experienced on foot. Walk through the narrow lanes of Kolkata to visit places like Kumartuli (the idolmakers lane), College Street (one of the largest book market), Dalhousie Square etc. to experience Kolkata at its best. And if you feel a bit tired, hop on the vintage trams of Kolkata which reminds of the city's colonial past.