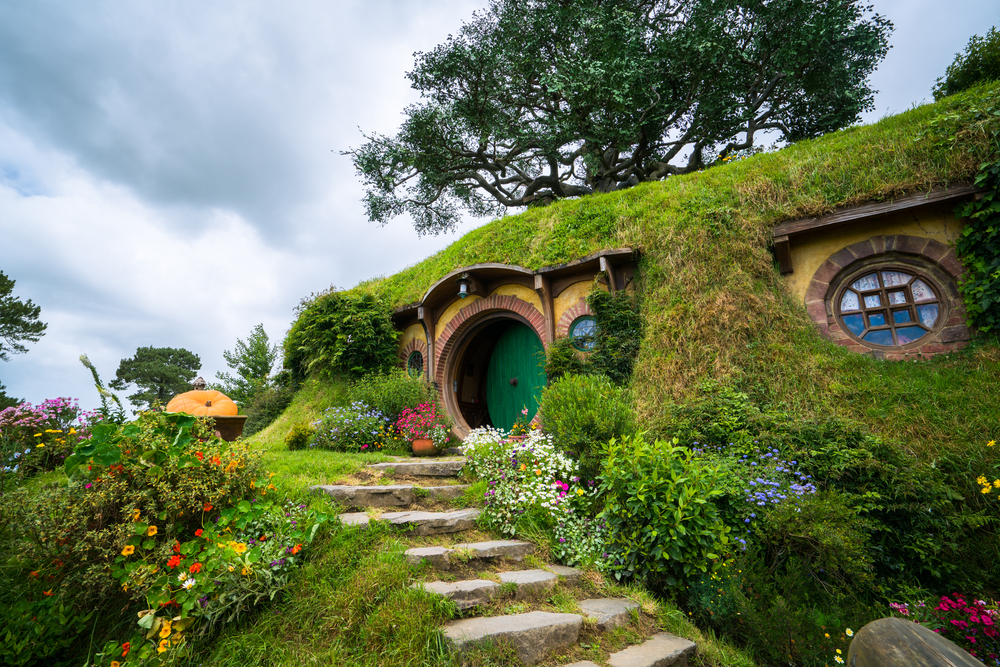 A well made movie can transport you to a different place, time and body. Titanic brought us to the middle of the freezing Atlantic Ocean, Avatar to the jungles of Pandora, and The Hunger Games to Panem. Here are our picks for 10 films that will transport you to your dream travel destination and satisfy that wanderlust, at least for a little bit.
Destination: Paris
Plot: 18 stories, 18 directors, 18 casts – 1 theme: Love in Paris.
Mike's review: An eternal movie for the eternal city. These 12 small (non-intersecting!) stories will give you 18 different love stories from the city of love. Every time I get a little nostalgic for Paris, I turn this on and fall a little more in love with Gaspard Ulliel Paris.
Destination: Antarctica (and Seattle a little bit)
Plot: Bernadette disappears. Where'd she go? Why'd she leave? Well the destination above gives you a clue… but watch and find out why!
Mike's review: I watched this on a plane because there was little else I wanted to see and immediately fell in love. Cate Blanchett is incredible and the scenery from Antarctica made me want to buy a ticket on one of the prohibitively expensive cruises, like, yesterday!
Destination: San Francisco
Plot: A serial killer taunts authorities by sending coded messages to be printed in the San Francisco Chronicle.
Mike's review: Is it a weird choice for travel inspiration as it centers on a serial killer? Maybe. But the crimes were so long ago that you are unlikely to be his next target, and the film really does trace all around San Francisco and the Bay Area in a quite gorgeous way. And look, not everyone draws inspiration from romance movies – thrillers can be just as inspirational for travel lovers!
Destination: New Zealand
Plot: I will not even try to summarize the plot of the trilogy. Let's just say it is epic and if you haven't seen it – now is the time.
Mike's review: I mean, again, I can't review a 9 hour trilogy – but what I will say, is this film showcases New Zealand's scenery in a way that can only be described as breathtaking. I believe it is mostly from the South Island, and should not be missed in anyone's lifetime.
Destination: The English Countryside (and a little bit Dunkirk)
Plot: Where to begin. A young girl sees something happen between her sister and the son of the housekeeper. Thinking she understands it and her sister is in danger, she accuses him of a crime and begins a chain of events that ends tragically for everyone involved.
Mike's review: A gorgeous movie set in the ever-lovely English Countryside, Atonement will bring you from lakes to manors to London to Dunkirk and back again. The Dunkirk part may only be one incredible (and incredibly long) scene, but it is, in my opinion, the most gorgeous shot in all of cinema and this film is easily one of my top 5 of all time.
Destination: South America
Plot: Based on the diary of Ernesto 'Che' Guevarra, a young Che takes a trip through South America with his friend and motorcycle. What he witnesses heavily influences his political views and the direction his life takes.
Mike's review: Gael Garcia Bernal can do no wrong. And if you want to see him embody the legendary Che Guevara while exploring the incredible landscapes of South America on motorcycle, then this is your film.
Destination: Northern Italy
Plot: A boy falls in love with a graduate student staying with his family at their Italian summer home. Based on the book of the same name, the movie captures young love amidst the Italian countryside so beautifully
Mike's review: If you want to immediately fall in love with the landscape of Northern Italy and dream of summers in the countryside, then this is your movie. I can't say enough about Call Me By Your Name, but it launched the career of Timothée Chalamet which is a gift in and of itself.
The Best Exotic Marigold Hotel
Destination: India (no specific city is mentioned… but they fly into Delhi)
Plot: A group of retirees are lured to a gorgeous hotel in India to spend their golden years on a new adventure. The hotel is not quite what it is advertised to be, the experiences is not what they expected, but the journey they take is truly magical.
Mike's review: This is the feel-good movie of feel-good movies. If you've been to India, you will be nostalgic to return and if you haven't – well you will get to adjust to it just like the cast of golden-years Brits do.
Destination: Los Angeles
Plot: 2 people, chasing their dreams in Los Angeles, fall in love. But can their love survive the difficulties that come in the city of dreams?
Mike's review: Sure, it paints modern day Los Angeles in an overly sympathetic light; but it truly is a beautiful movie about two people trying to make it in La La Land. Warning: it is a musical, which many people for some reason don't realize – but don't let that deter you it will not only make you want to visit LA, but quit your job, get a studio apartment and make it big. editors note: please do not do that
Destination: Rome, India (Pataudi to be specific) and Bali
Plot: A woman, fresh off a divorce and mid-life crisis takes a year journey to three cities. One focusing on food (Rome), one focusing on meditation and prayer (an Ashram in India) and one where she finds love again (not the goal, but the result – Bali)
Mike's review: I mean, put Julia Roberts in a room talking to a blank wall and I am in – but this movie so beautifully captures each place that it is a mainstay on any 'movies to inspire wanderlust'. You will fall in love with each place as deeply as she did and probably start researching your next trip immediately.
What movie transports you to a different world and shows the beauty of another country? Comment below!