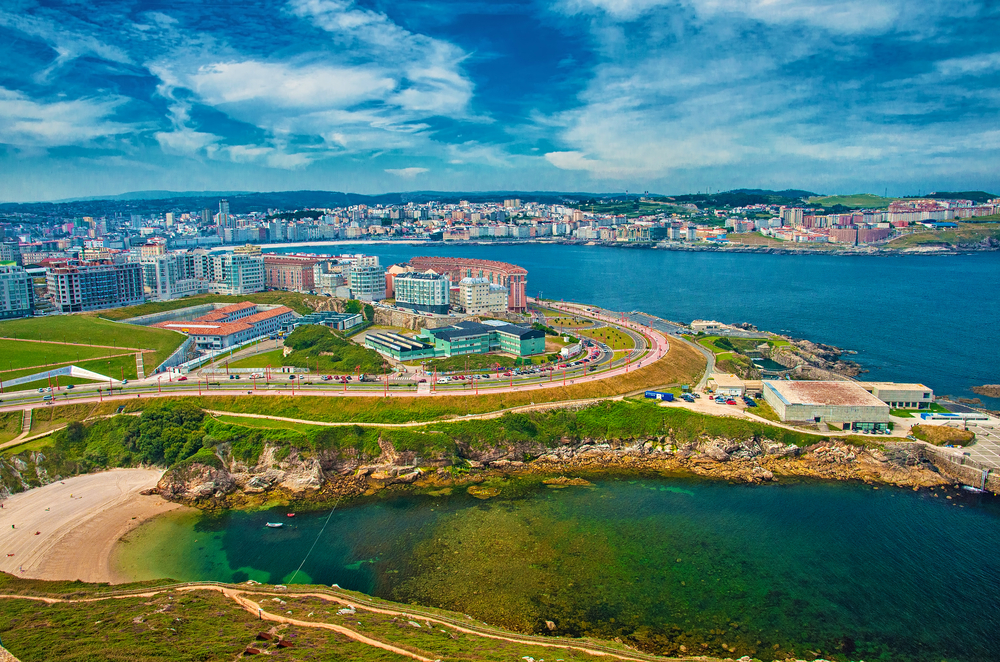 Best breakfast in town!
One of the best breakfast spots in town right now is the 'Sanbrandan Lunch' Restaurant, in the up-and-coming Plaza Fábrica de Tabacos district. Sanbrandan is a Galician chain of bakeries which offers a wide variety of cakes and bread and this recently-opened branch appears to be their flagship, providing an even wider selection of breakfast and brunch options including a range of healthy salads and delicious fruit juices.
Best view in the city!
The best view of the city, as well as a section of the infamous Costa de la Muerte, can be seen from the 'Monte de San Pedro'. The Monte also features a beautiful park with a hedge maze and children's play area, as well as a strategically-placed cafe and restaurant where you can enjoy a mesmerizing coastal sunset with a coffee or a beer.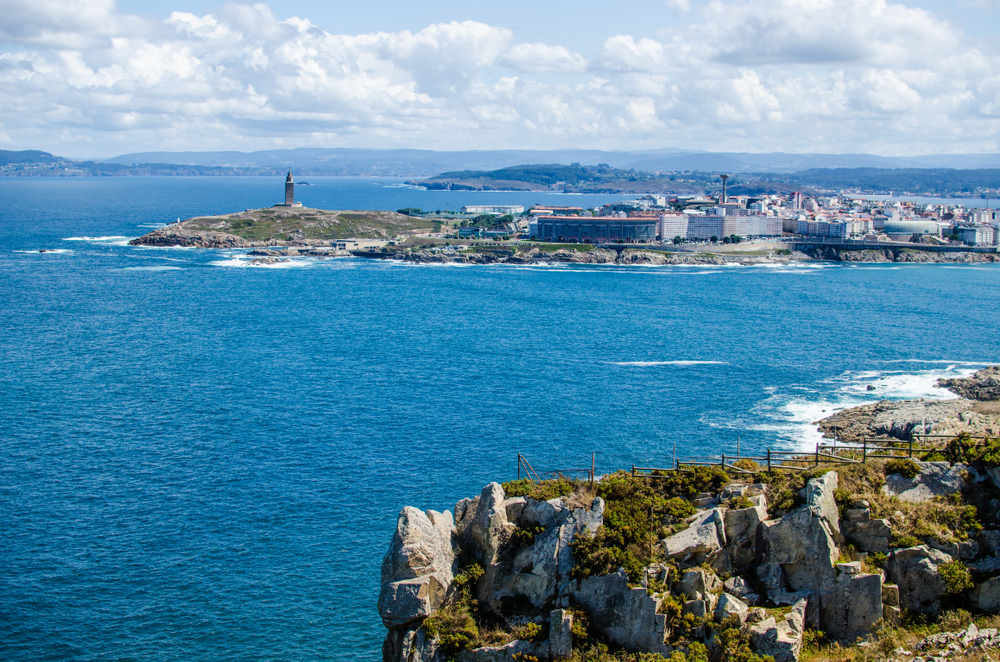 One museum not to miss!
An interesting museum to visit not just for the content, but also for the overall design, is the MUNCYT (Museo Nacional de Ciencia y Tecnología). The museum is open every day except for Monday, and features a range of rotating exhibits as well as a really cool permanent fixture in the guise of the cockpit of a Boeing 747.
Historic moment!
Built in the 2nd century and renovated towards the end of the 18th, 'La Torre de Hércules' is the oldest lighthouse in use today. Recognized as one of the most iconic national monuments in Spain, the lighthouse was declared a UNESCO World Heritage Site in June 2009. La Torre can be visited every day, and on Mondays the entrance is free.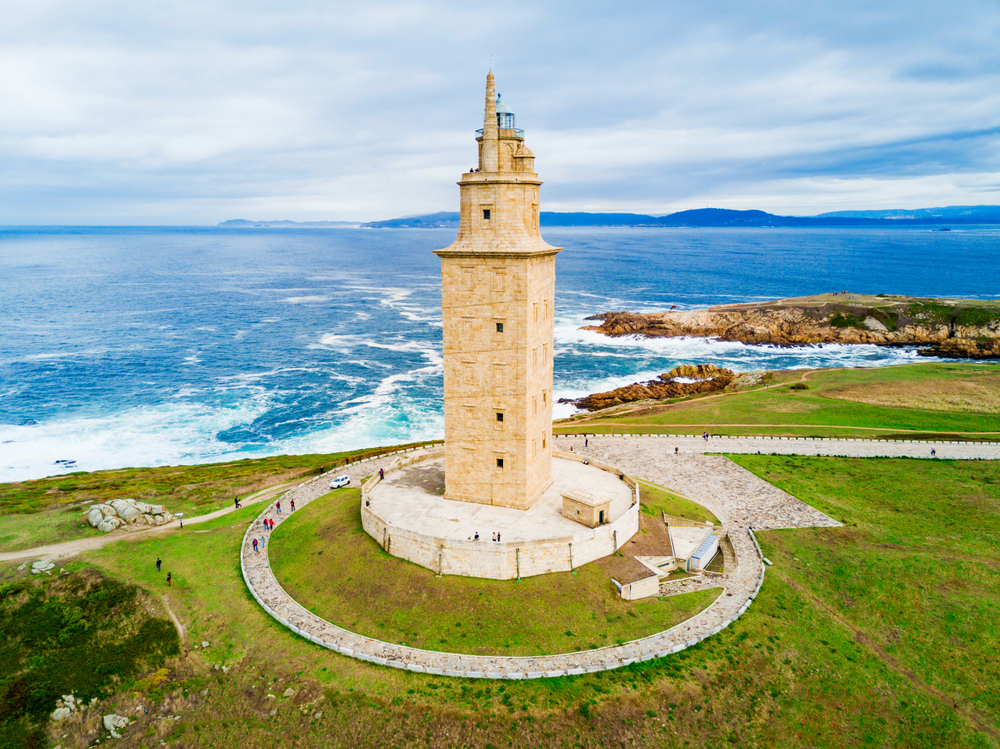 Best place to grab a drink!
There's no shortage of pubs and bars in A Coruña, but if you want to try our local award-winning 1906 Red Vintage beer, (widely-known as 'La colorada'), why not go straight to the source.. so to speak – 'La Cervecería Estrella de Galicia'. La Estrella is a big noisy brewery brimming with character (as well as characters), and back in 2014 they apparently served more cañas than any other drinking establishment in the whole of Spain.

The perfect picture!
Galicia has a particular approach to constructing balconies known locally as 'Galerias'. If you want to see galerias at their best, then A Coruña's 'Avenida de la Marina', (often referred to as the 'Crystal City' due to the sheer number of windows covering the facades of the buildings), is probably the most Instagram-friendly spot in town.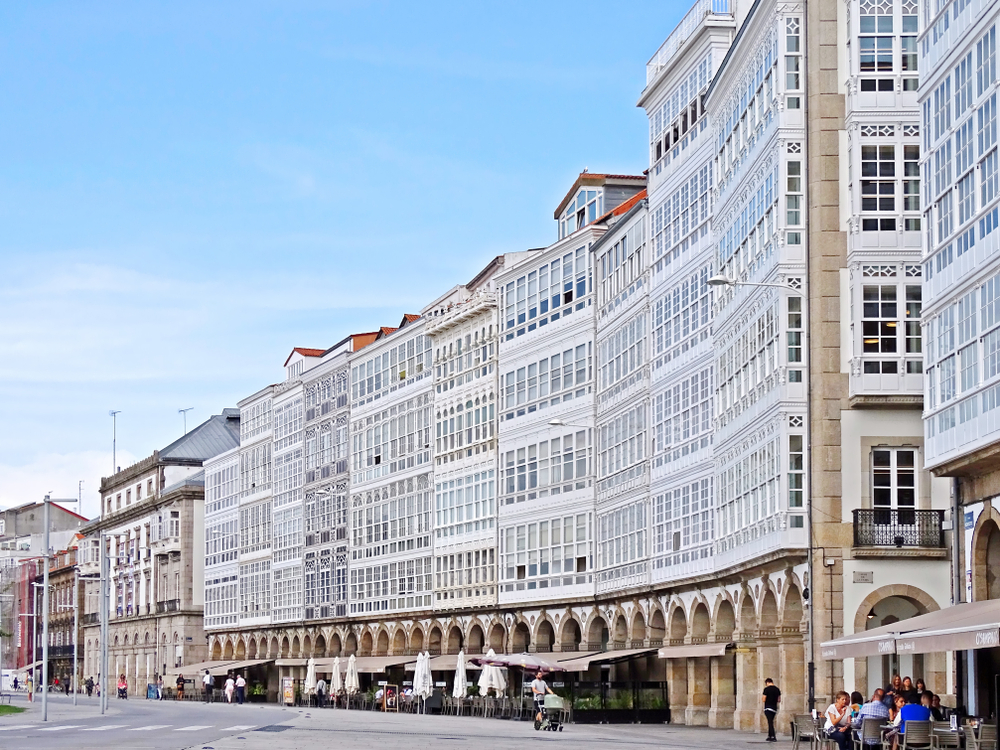 Where to dance!
If you want to experience traditional Galician music and dance, you really can't go past 'A Repichoca' in A Coruña's ever-popular Monte Alto district. Local musicians often perform there on the weekend as young folks spontaneously break into dance on the cosy little dancefloor. To avoid disappointments though, I recommend you consult their Facebook page to see if and when the next live performances will be.
Best quick bite!
The cheapest and quite possibly quickest bite stop in the buzzing central food quarter of the Rúa Galera is 'La Bombilla'. With a reasonable range of tapas including: Calamares, Albondigas, Ensaladilla and the ever-popular Tortilla, ranging from €1.10-1.20, you'd be hard-pressed tp find a cheaper alternative in Galicia.. or just about anywhere.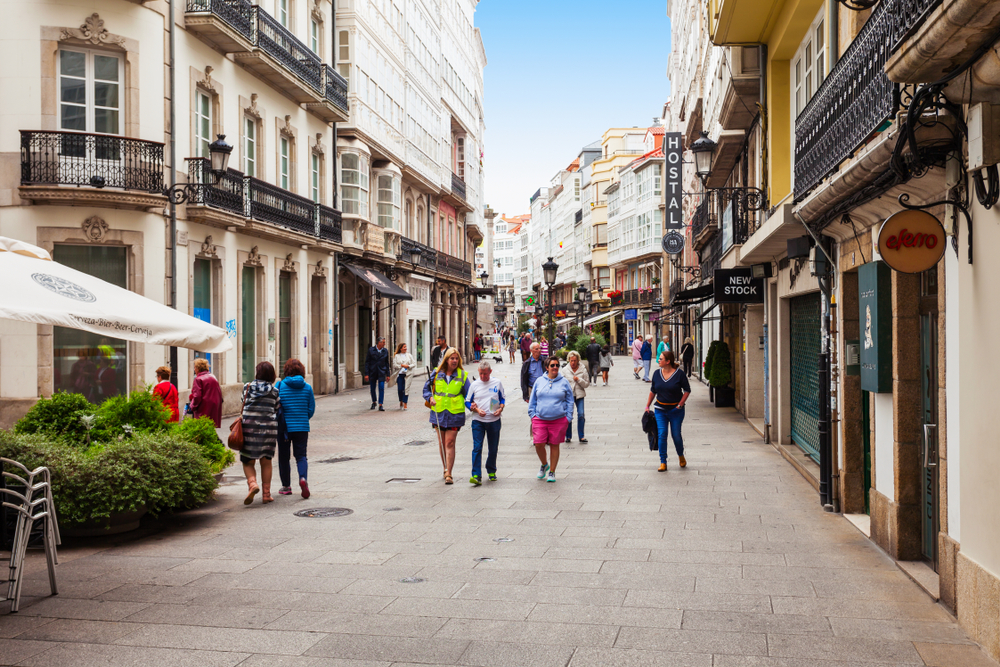 A treat-yourself meal!
For a little culinary indulgence while you're exploring downtown, I urge you to try 'La Postrería'. Besides its hip and contemporary interior, this mainly dessert-oriented restaurant is also renowned for its artisan ice creams and cakes, and provides vegetarian and vegan meals as well as gluten-free options.
Where to sweat!
An excellent place to swim and get some sorely-needed exercise after all those tapas and fine dining is the 'Metropolitan La Solana'. Boasting an olympic-size climatized salt-water pool, tennis + paddle courts and a fully-equipped gymnasium, the Solana's harbor-side location also provides some of the best views in town.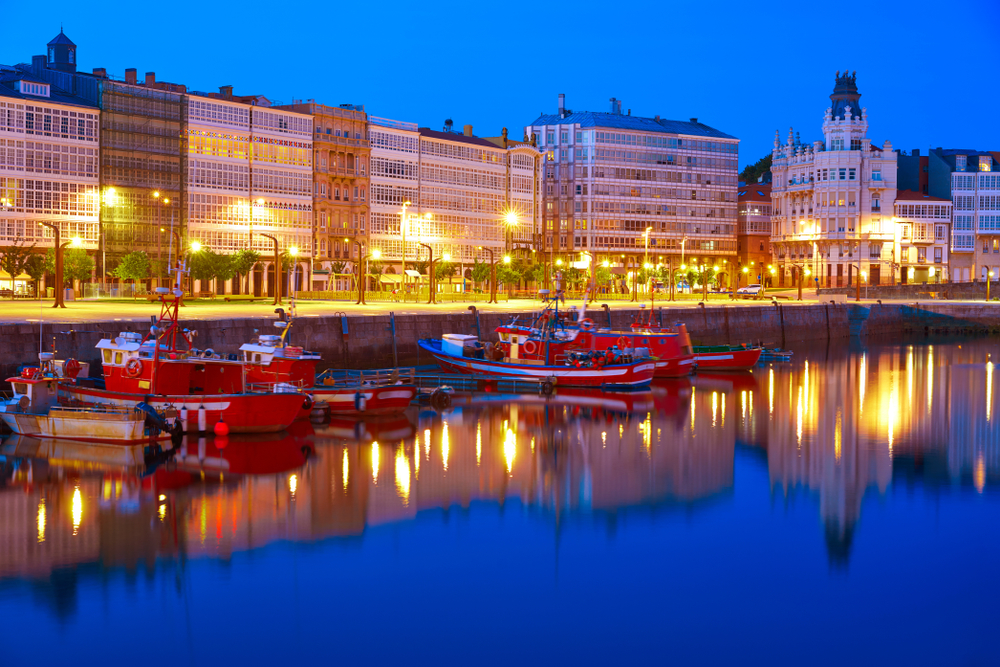 Cute cafe!
El Café de Macondo' has been open for business for over 25 years and it shows. Literally all the walls of this old-world cafe are covered with framed paintings and prints which read like a who's-who of the local art scene. The cafe which also regularly hosts book readings and poetry nights, is also a favourite hangout for chess aficionados.
Best day-trip out of town!
If you have half a day to spare, I recommend you take a bus (or drive down) to Santa Cruz. Half an hour east of A Coruña, in the municipality of Oleiros lies this sweet little town centred around a small castle which appears to be floating in the middle of the sea. If you approach the town from one of the nearby coastal paths, you can also enjoy some lovely nature walks with panoramic views.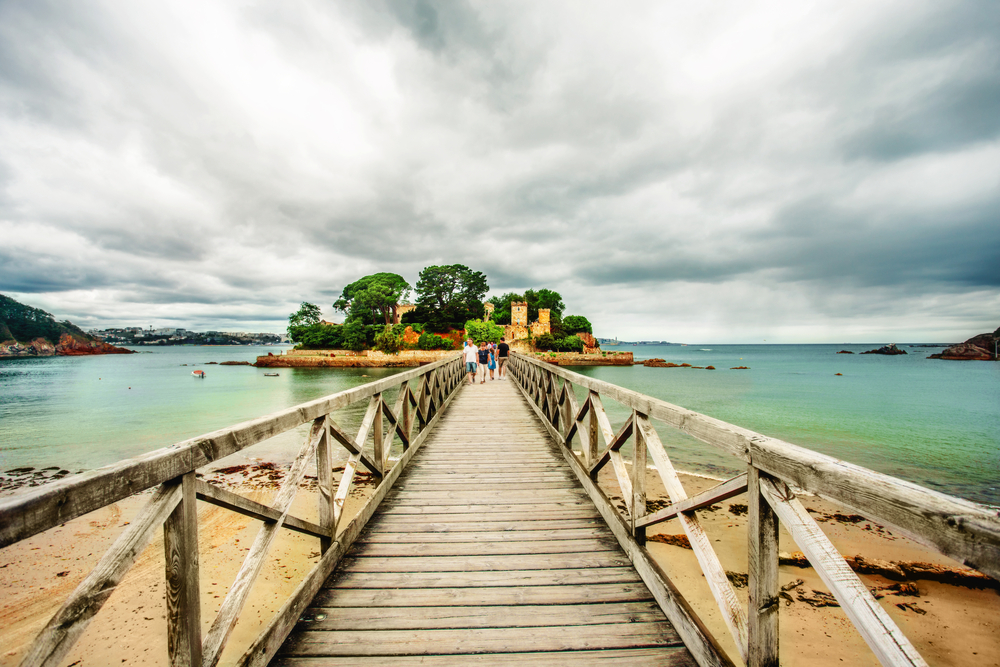 One experience not to miss!
If you're searching for somewhere to celebrate 'La Noche de San Juan', a traditional festival held around the world during Midsummer which takes place on the evening of 23 June, look no further. As night falls, hundreds of bonfires are lit all over the city, and if you head for the beaches of Riazor and Orzán you'll be able to take part in one of the biggest and decidedly most vibrant Beach Parties on the planet.
Where to try the local cuisine!
The best-known and decidedly most popular Galician dish has to be Polbo á Feira (Grilled Octopus). Between the Estación de Tren and Los Mallos district lies what some ex-pats have affectionately come to know as the #pulpomile – an area with numerous 'Pulpeiras' serving up the local delicacy, along with other local treats like Pimientos de Padrón and Raxó. All the Pulpeiras in this area are pretty good, but I personally recommend 'A Nova Lanchiña' or 'A Nova Lanchiña II'. if you're lucky enough to get a table of course.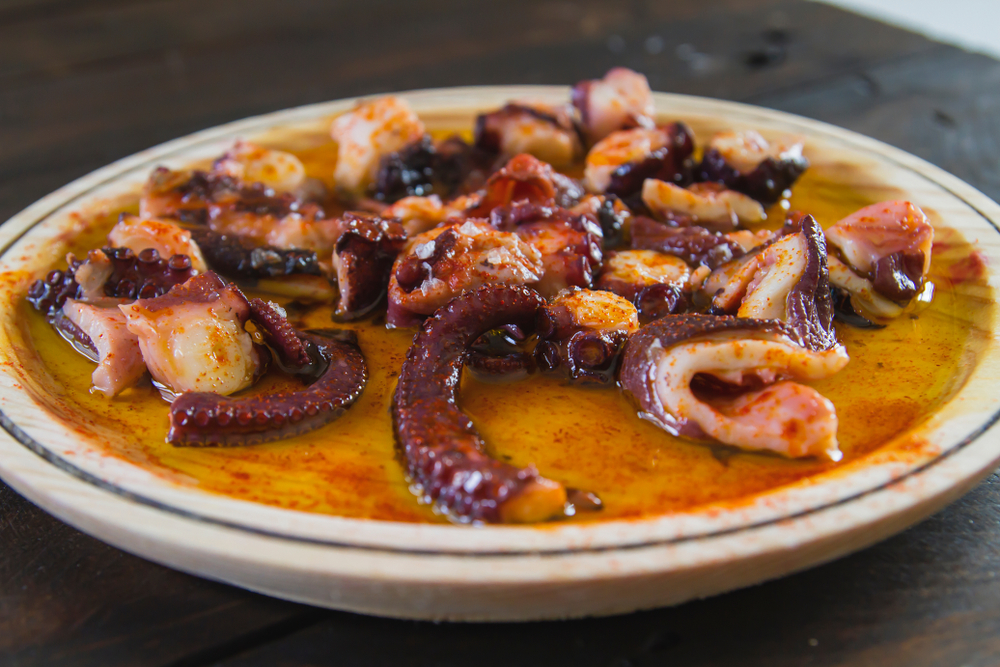 A tourist-trap to avoid!
Seafood is generally very good throughout the city, but as with most places where food happens to be one of the major tourist attractions, it might be a good idea to avoid a lot of the more popular eateries nestled around the central Plaza Maria Pita square. There are certainly plenty of more favourable, flavourful and budget-friendly options available between the main Rúas Galera and Barrera.
Anything else to add…
If you're a foodie like me, you really don't want to miss the annual 'Concurso de Tapas Picadillo', which generally takes place around the middle of September. For two weeks you'll be able to enjoy a wide range of delicious tapas, which for the purpose of the contest are divided in two categories: 'Traditional' and 'Creative', in over 70 bars and restaurants scattered around the city. Just one thing though, don't forget to vote for your favorite!