We asked the Couchsurfing Community what films have inspired them to travel. Here are their top 10 answers!
Into the Wild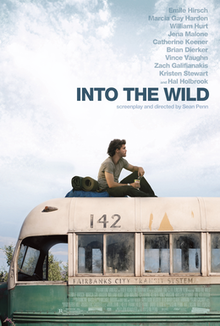 Our most mentioned movie is Into the Wild, based off the book of the same name. "After graduating from Emory University, top student and athlete Christopher McCandless abandons his possessions, gives his entire $24,000 savings account to charity and hitchhikes to Alaska to live in the wilderness. Along the way, Christopher encounters a series of characters that shape his life" (IMDB). Now, I have not seen this movie, but I have read the book, which while excellent did not necessarily leave me wanting to follow in his footsteps – but I can see why burning everything you own and hitchhiking into the unknown is thrilling. Although many of you probably know how this ends (the book starts with the ending…), his life and travels were thrilling to read about and I can only imagine that this film captures his adventurous spirit perfectly.
Eat Pray Love
Another classic travel film based off a book. Starring the iconic Julia Roberts, Eat Pray Love is the story of, "A married woman [that] realizes how unhappy her marriage really is, and that her life needs to go in a different direction. After a painful divorce, she takes off on a round-the-world journey to "find herself"" (IMDB). Her adventure takes her to Italy (Eat), India (Pray), and Bali (Love) and if you have (or want to) travel to Rome, an ashram in India or the countryside of Bali – this is your film! The cinematography is simply stunning and I can fully see why this has inspired our community to travel. Also, Julia Roberts can do no wrong – there, I said it.
Zindagi Na Milegi Dobara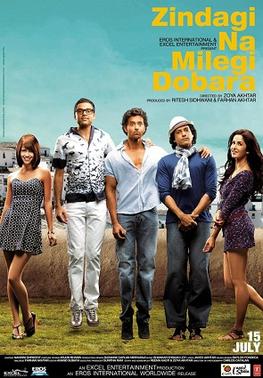 The first non-English film on our list, Zindagi Na Milegi Dobara is a Hindi-language film whose title translates to, 'Life Doesn't Come Again.' The description states, "Three friends decide to turn their fantasy vacation into reality after one of their friends gets engaged." (IMDB) I tried to find a trailer with English subtitles, but failed (if you know a link, drop it in the comments!), but from what I saw it seems to be the story of three friends who travel to Spain and do a variety of activities like scuba diving, skydiving, attend La Tomatina festival, visit Ronda, and sing and dance with the locals. I'm going to take a guess that it is a musical (as there was an extended dance/song moment in the trailer.) It appears to be streaming on Netflix, so give me a few days to check it out and I will report back to you!
The Beach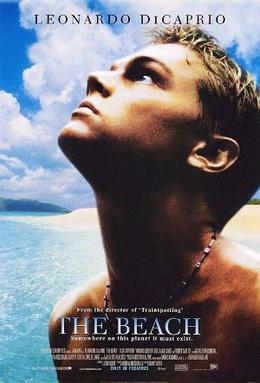 Oh, The Beach. This movie was… impactful on my life and I am both pleased and a little worried to see it so high on this list. "Vicenarian Richard travels to Thailand and finds himself in possession of a strange map. Rumours state that it leads to a solitary beach paradise, a tropical bliss. Excited and intrigued, he sets out to find it" (IMDB). Starring a very young and incredibly handsome Leonardo DiCaprio if you've ever dreamt of discovering a hidden paradise, this movie is for you. In fact, a strong case could be made that this movie is the reason that I, and thousands of other young travelers, chose Thailand as one of their first backpacking destinations. (Many of the beach scenes were filmed in Maya Bay Beach in the Phi Phi Islands.)
The Secret Life of Walter Mitty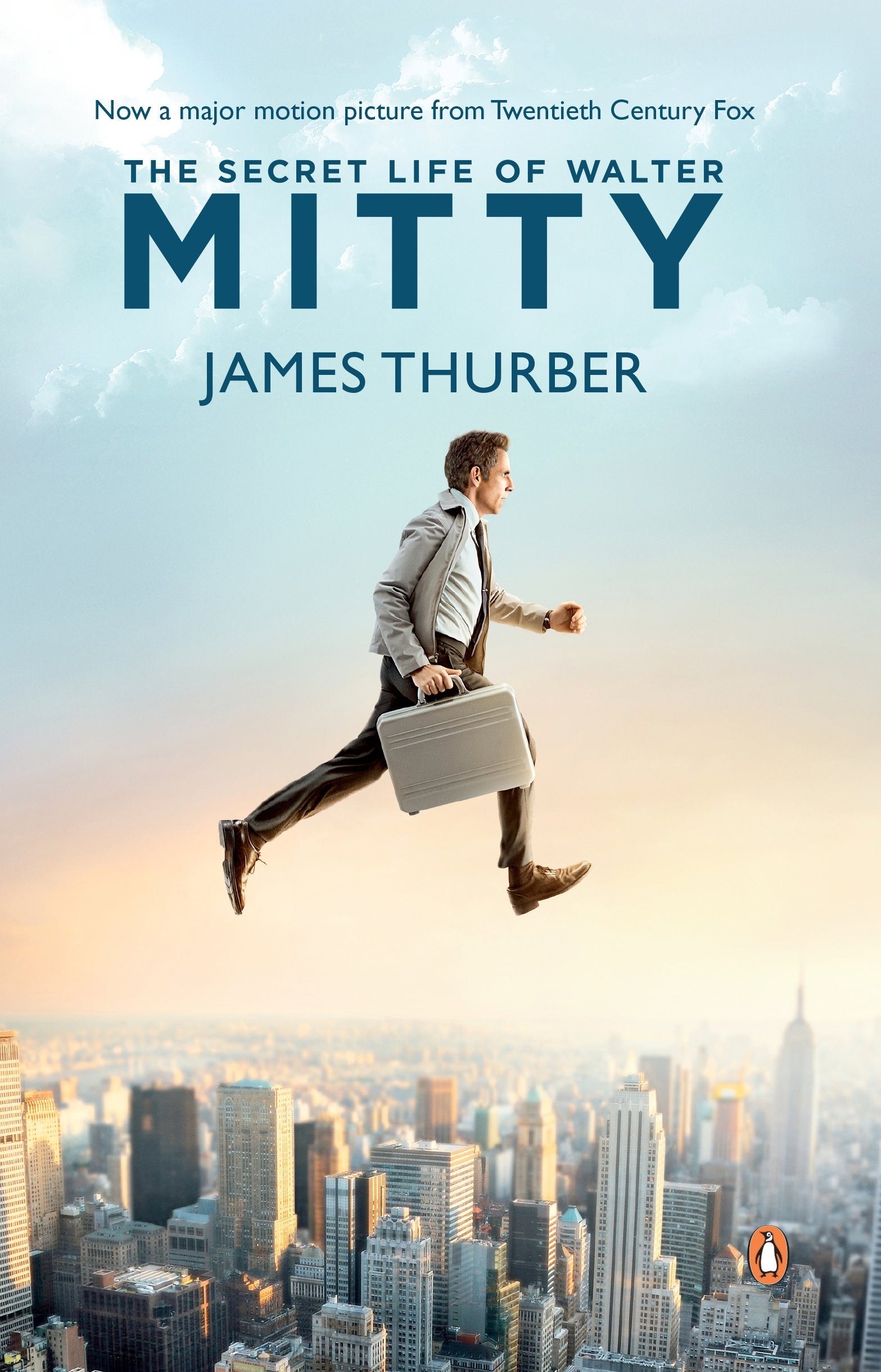 This is the first film on this list that I thought I had seen, then watched the trailer, and realized I had not in fact seen. As a big fan of Kristen Wiig, and an even bigger fan of the Of Monsters and Men song playing in the background, this trailer had me hooked from the beginning. It's a little hard to tell what the movie is actually about from the trailer, as he floats through the air, tackles a coworker OUT a skyscraper window, and falls off a roof and into a New York City apartment (which as someone who lives in New York, seems unlikely if not impossible.) I would guess the film is a mix of fantasy and reality. Maybe like Eat, Pray, Love and Inception had a baby. The description on IMDB states, "When both he and a colleague are about to lose their job, Walter takes action by embarking on an adventure more extraordinary than anything he could have ever imagined" (IMDB) so I think I was close. Also, it seems to be a remake of a 1947 movie – so if you've seen the 2013 version, you still have something to watch!
The Motorcycle Diaries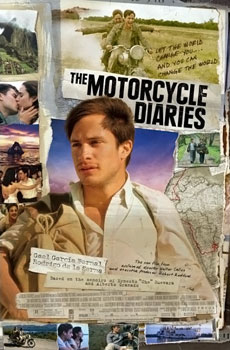 I have been meaning to read Che Guevara's memoir, The Motorcycle Diaries, ever since seeing this film when it was released way back in 2004. Che, as highlighted in the first moments of the trailer, is a polarizing figure, but his journey across Latin America in the early 1950s has inspired countless to set out with just a backpack and a dream. The film is described as, "the dramatization of a motorcycle road trip Che Guevara went on in his youth that showed him his life's calling" (IMDB). If you're looking for some truly incredible shots of gorgeous South American landscapes, like the Atacama desert or Machu Picchu, then The Motorcycle Diaries will not disappoint!
Under the Tuscan Sun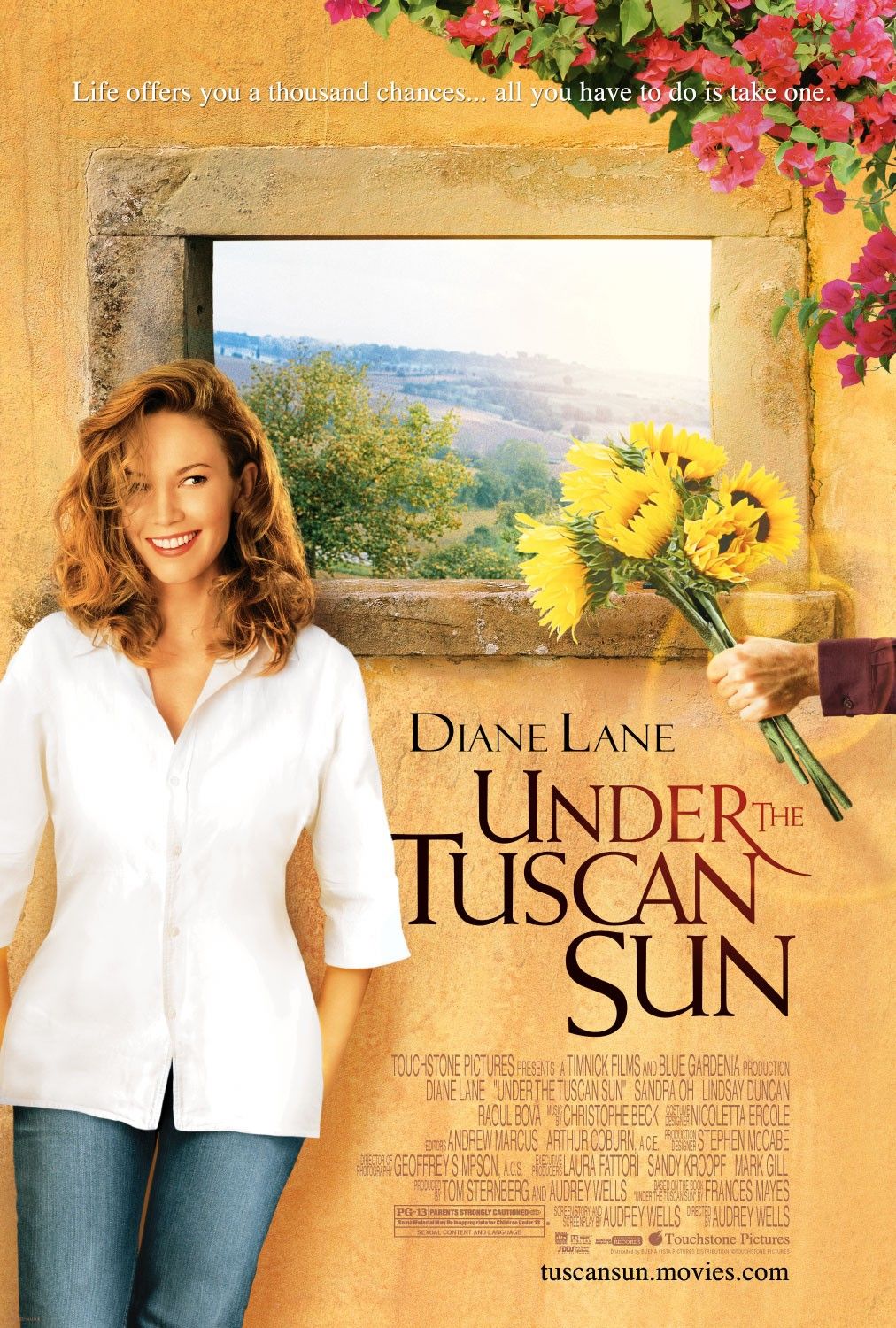 I love that Under the Tuscan Sun is our #7 most mentioned movie because my mother LOVED this movie when I was growing up and watching the trailer again it is easy to see why. Diane Lane? Kate Walsh? Sandra Oh? TUSCANY! What is there not to like? The description for the film states, "a writer impulsively buys a villa in Tuscany in order to change her life" (IMDB) and that is a feeling I think many, if not all, of us can relate to right about now. I definitely don't remember enough about this movie (like that she somehow ended up on a gay tour?) but what I do know is that I am immediately renting this and dreaming about buying one of those €1 houses for sale in Italy. Also, if the trailer is any indication, Sandra Oh has some amazing one-liners that I am ready to hear, learn, and quote at my leisure.
Neelakasham Pachakadal Chuvanna Bhoomi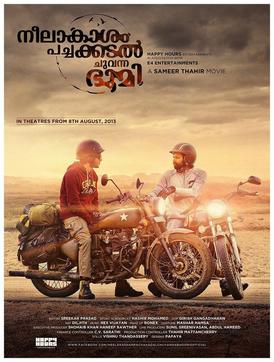 Next up on our list is Neelakasham Pachakadal Chuvanna Bhoomi which translates to Blue Skies, Green Waters, Red Earth. It was released in 2013 and is an Indian film in Malayalam. The film is described as, "Kasi and Suni go for the ride from Kerala to Nagaland in search of Kasi's girlfriend. En route, they encounter different people who change their lives forever" (IMDB). The trailer definitely has a The Motorcycle Diaries vibe but with a love story (or in-search of a lost love story) intertwined. As I haven't seen this yet, I can't say too much but any film that centers on a road trip is bound to have some stunning cinematography and Kerala is known for being an absolutely stunning part of India, so I am sold!
Charlie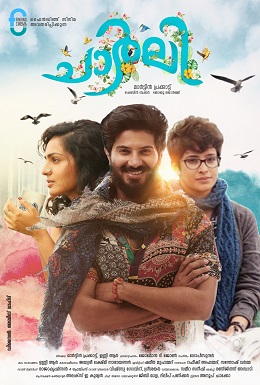 Charlie (ചാർലി) is the ninth most mentioned film and our second Malayalam-language movie on the list. It also coincidentally has the same lead actor as Neelakasham Pachakadal Chuvanna Bhoomi (Dulquer Salmaan)! I again struggled to find a trailer with English subtitles, so it was a little hard to tell what the film is about, but the description online states, "a young, nonconforming woman named Tessa gets entangled in a cat-and-mouse chase in the by-lanes of Kerala, hunting for a mysterious artist who previously lived in her apartment" (IMDB). If I were to guess, this would be a more dramatic film than many of the previously mentioned movies, as the trailer does not seem to highlight the comedy of any of the situations, but again, I am mostly guessing (feel free to correct me in the comments!). As with the previous film, there are sure to be beautiful shots of Kerala and I caught at least two scenes that seemed to be of festivals, which always make me want to pack up my bag and travel immediately!
Queen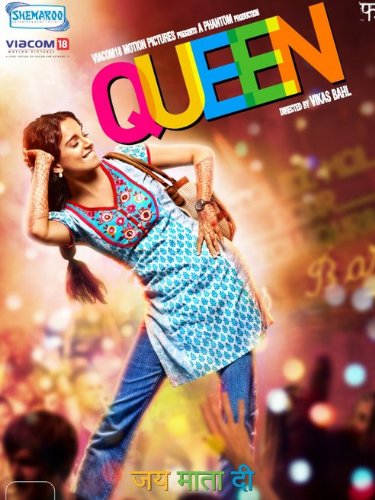 The last of the 10 most mentioned movies is Queen, a 2013 comedy/drama in which, "a Delhi girl from a traditional family sets out on a solo honeymoon after her marriage gets canceled" (IMDB). The first scene of the trailer is of a girl sitting on a table, crying, as her best friend encourages her to drink and I immediately knew this would be a film I enjoy. I then found that same trailer with English subtitles and learned that she got dumped (the reason is unclear) and decides to go on her European honeymoon alone. After feeling sorry for herself on a bridge she apparently goes full early-20s-backpacker and has the epic European party holiday that dreams are made of. I have not seen this but was immediately nostalgic for when I studied abroad at 19 and thought I just didn't get hangovers. Ah. Youth.
Honorable Mention:
The following films were submitted multiple times, but fell just short of the top 10:
"On a trip around the world, every day feels like Saturday. A MAP FOR SATURDAY reveals a world of long-term, solo travel through the stories of trekkers on four continents. The documentary finds backpackers helping neglected Thai tsunami victims. It explains why Nepal's guesthouses are empty and Brazil's stoplights are ignored. But at its core, SATURDAY tracks the emotional arc of extreme long-term travelers; teenagers and senior citizens who wondered, "What would it be like to travel the world?" Then did it" (IMDB).
Before Sunrise / Before Sunset / Before Midnight
"Who would have thought that a '90s 'slacker' independent filmmaker would make such a strong romantic statement? Well, it's not all romance in the old sense. In what must be a project of love, Richard Linklater examines the ongoing love life of Jesse & Céline, in three movies spread across eighteen years. The conversations are as free- flowing as are the cameras roaming through European back streets. Thanks to the commitment of Julie Delpy and Ethan Hawke, the in-depth relationship seems real."
Titanic: An incredible movie for sure, but has actually made me never want to take a cruise" (IMDB).
"A chronicle of one woman's one thousand one hundred mile solo hike undertaken as a way to recover from a recent personal tragedy" (IMDB).
"Kabir and Naina bond during a trekking trip. Before Naina can express herself, Kabir leaves India to pursue his career. They meet again years later, but he still cherishes his dreams more than bonds" (IMDB).
"True story of Heinrich Harrer, an Austrian mountain climber who became friends with the Dalai Lama at the time of China's takeover of Tibet" (IMDB).
"In the forests of the Pacific Northwest, a father devoted to raising his six kids with a rigorous physical and intellectual education is forced to leave his paradise and enter the world, challenging his idea of what it means to be a parent" (IMDB).
"A year after their father's funeral, three brothers travel across India by train in an attempt to bond with each other" (IMDB).
"Dumped by his girlfriend, a high school grad decides to embark on an overseas adventure in Europe with his friends" (IMDB).
"A strait-laced French student moves into an apartment in Barcelona with a cast of six other characters from all over Europe. Together, they speak the international language of love and friendship" (IMDB).
WEIT. Die Geschichte von einem Weg um die Welt
"Two young Germans spend three and a half years traveling around the world just by hitchhiking, bus, train and ship. They travel almost 100,000 kilometers through Europe, Asia, North and Central America" (IMDB).
Follow us on Instagram and Twitter to submit your answers to our next Community Question!