What does a frustrated runner imprisoned indoors during one of the world's hardest-hit cities' strict COVID-19 lockdown do, when he has finished counting the floor tiles in his lounge and polished all his copper cutlery? He completes an indoor marathon inside his own flat by running the 9.65m distance between his street-facing window and the kitchen washing machine 4,373 times, that's what he does. He also streams it live on Facebook and raises $4,400 for two global healthcare charities in the process.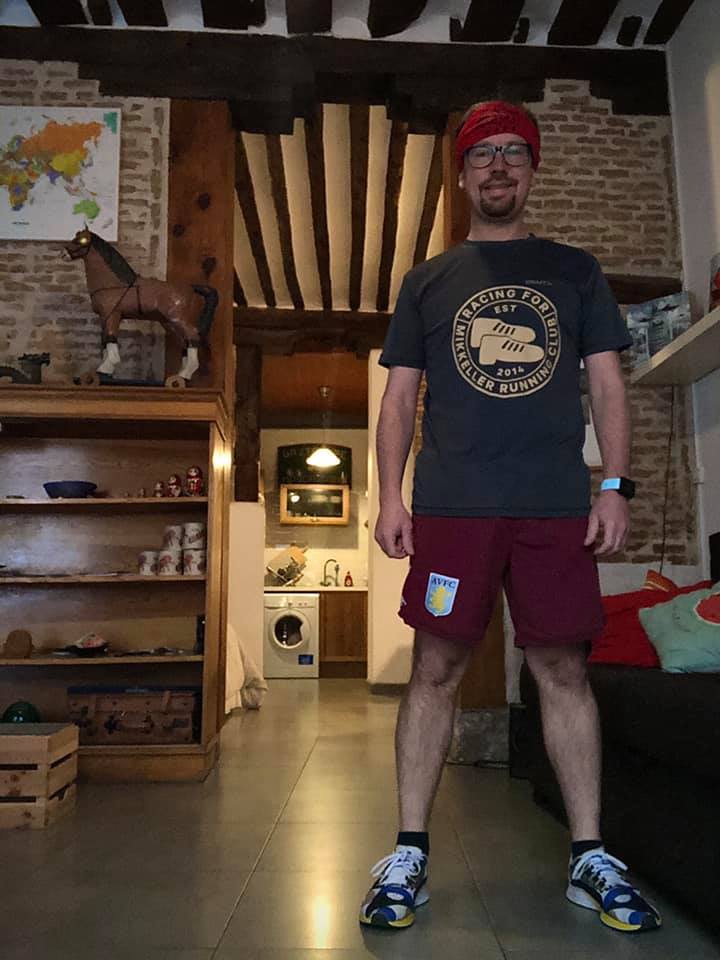 That's what Jean-Marc, our Country Ambassador for Spain, did last Saturday. What began as only a semi-serious attempt to get a little exercise after 2 weeks of complete inactivity turned into a feel-good story that made it into local newspapers, national radio, runner podcasts and community websites in his native United Kingdom.
A seasoned marathon runner, Jean-Marc was less concerned by the thought of running 42.195km inside his Madrid flat than the idea of having to talk to the recording camera for five hours to keep the watching public entertained and move them to donate to the cause. His stream of consciousness monologue was aided by the tremendous support from his spectators, in the shape of just over 1,200 cheering comments made and two spontaneously ordered courier deliveries of Spanish jamón and Corona beers (LOL), to his window as he was running.
Stories recounted by Jean-Marc to pass the time varied from his theories on Taylor Swift's coffee shop dating habits to the recipe for a guaranteed world-saving COVID-19 vaccine: his Madrid Corona Casserole. There was even time to play the quizmaster as he fired off general knowledge questions to his audience, fresh from the previous night's virtual pub quiz.
5 hours and 7 minutes after setting off, he ran through his toilet paper finish line, arms aloft in victory and with a glow owing perhaps more to the red wine consumed during the three previous "drink breaks" than the exertion of running. As he realised regretfully that the amazing adventure had come to an end, the fleeting moment of sorrow gave way to excited realisation: he would never have to run towards the washing machine again.