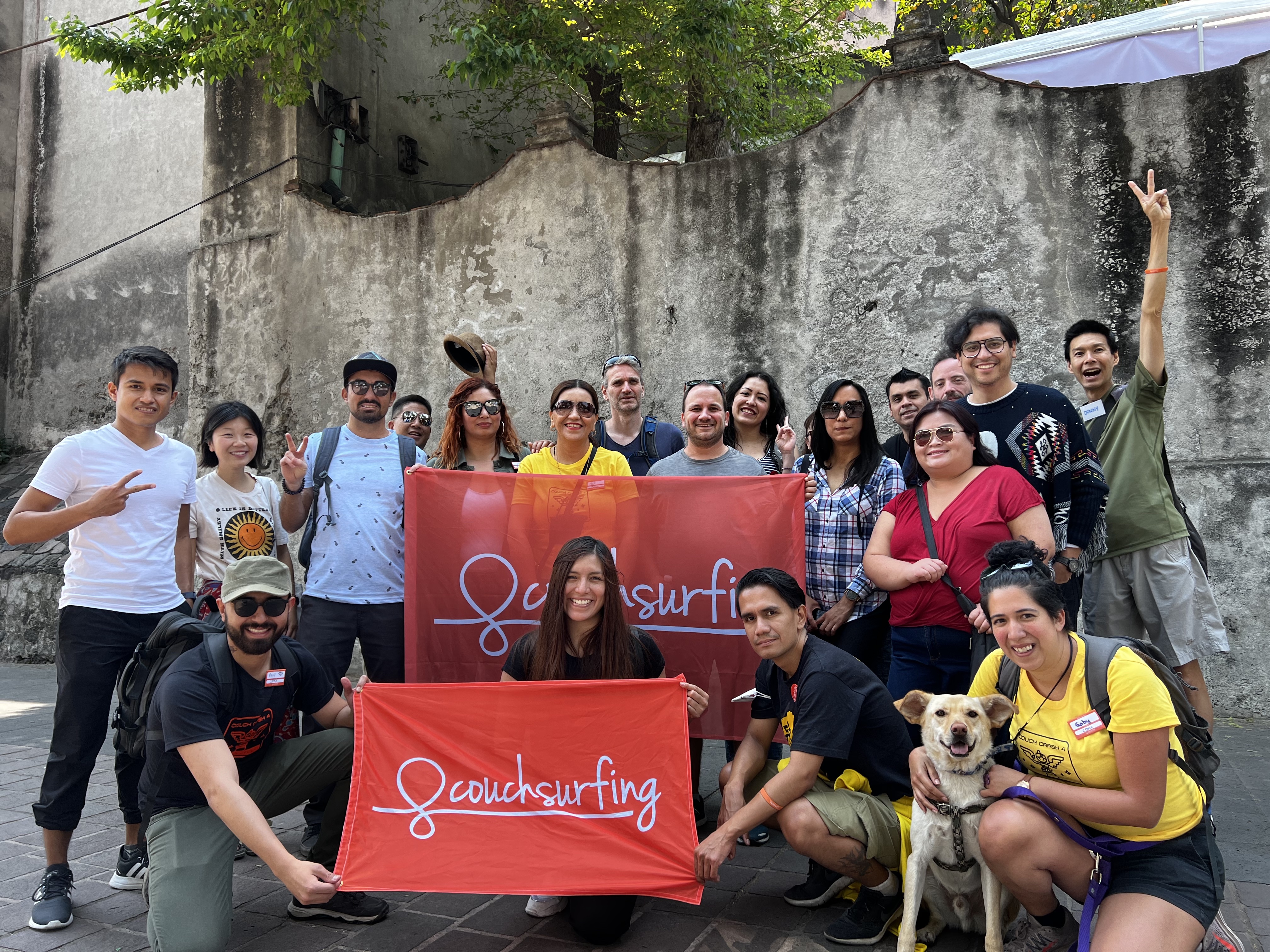 Step 1:
Find a restaurant, bar or public space that:
(a) Has no cover (is free to enter)
(b) Charges no 'drink minimum' (people are not required to pay for a certain number of drinks)
(c) Has the space for a group of Couchsurfers to hangout!
Step 2:
Create the event on Couchsurfing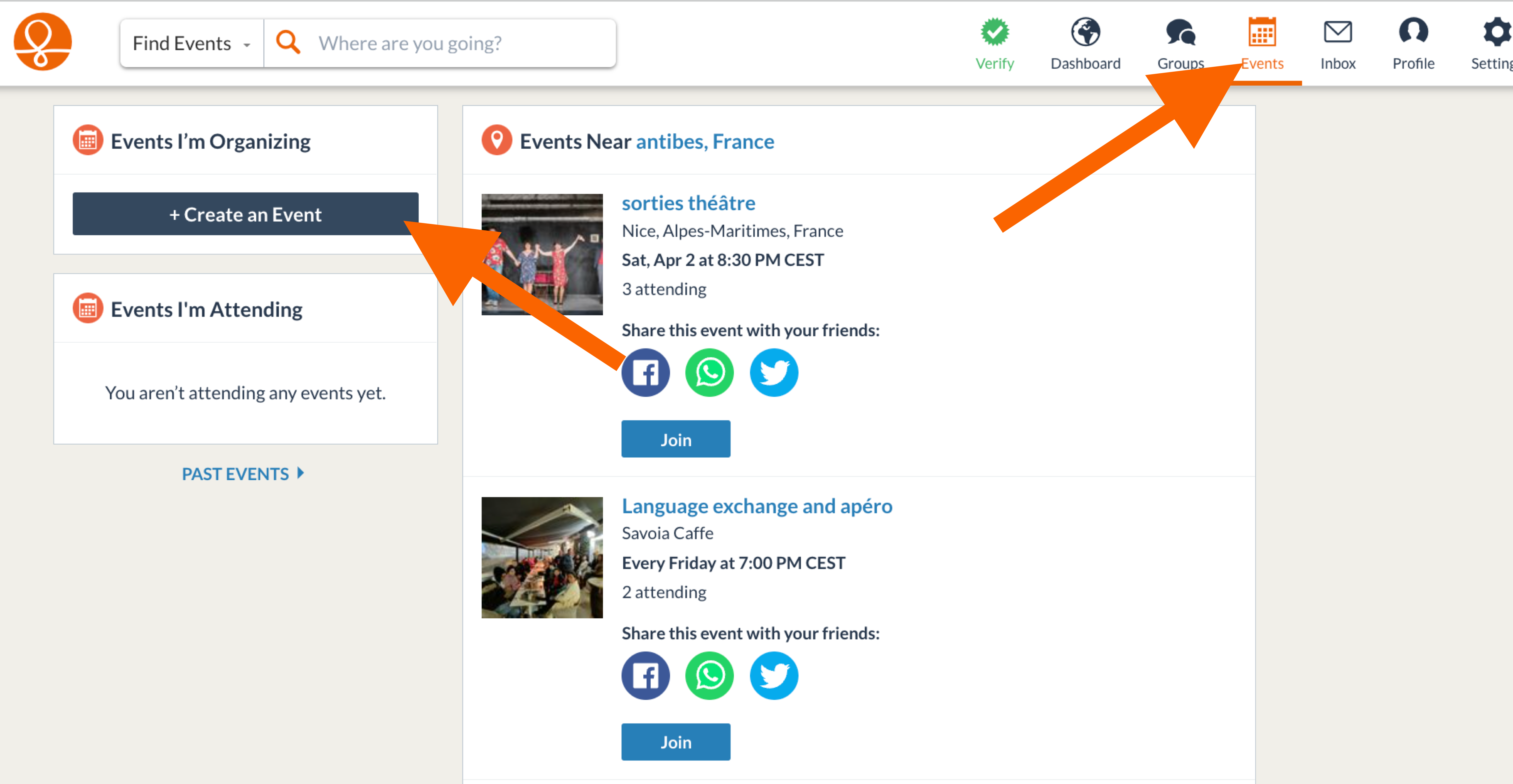 Step 3:
Add the event details.
Event Name: you can call it a meeting, a meet-up or more specific to the activity (hiking, Italian dinner, etc.)
Where: Choose the location of the event. If the location doesn't show up, you can just write the city and then include a google map link in the description.
When: Choose the start time and end time. Make sure you arrive by the start time! Some Couchsurfers are punctual!
Event Recurrence: You can make the event recur every week, every two weeks (bi-weekly), or every month. Or just make it a one time event and leave the box unchecked!
Limit Attendees: If the space has a limited number of places, make sure you mark this. It will keep more than the allowed number of people from joining the event.
Description: Describe the event! Let people know what they're in for!
After you click 'Create Event' you can add a photo.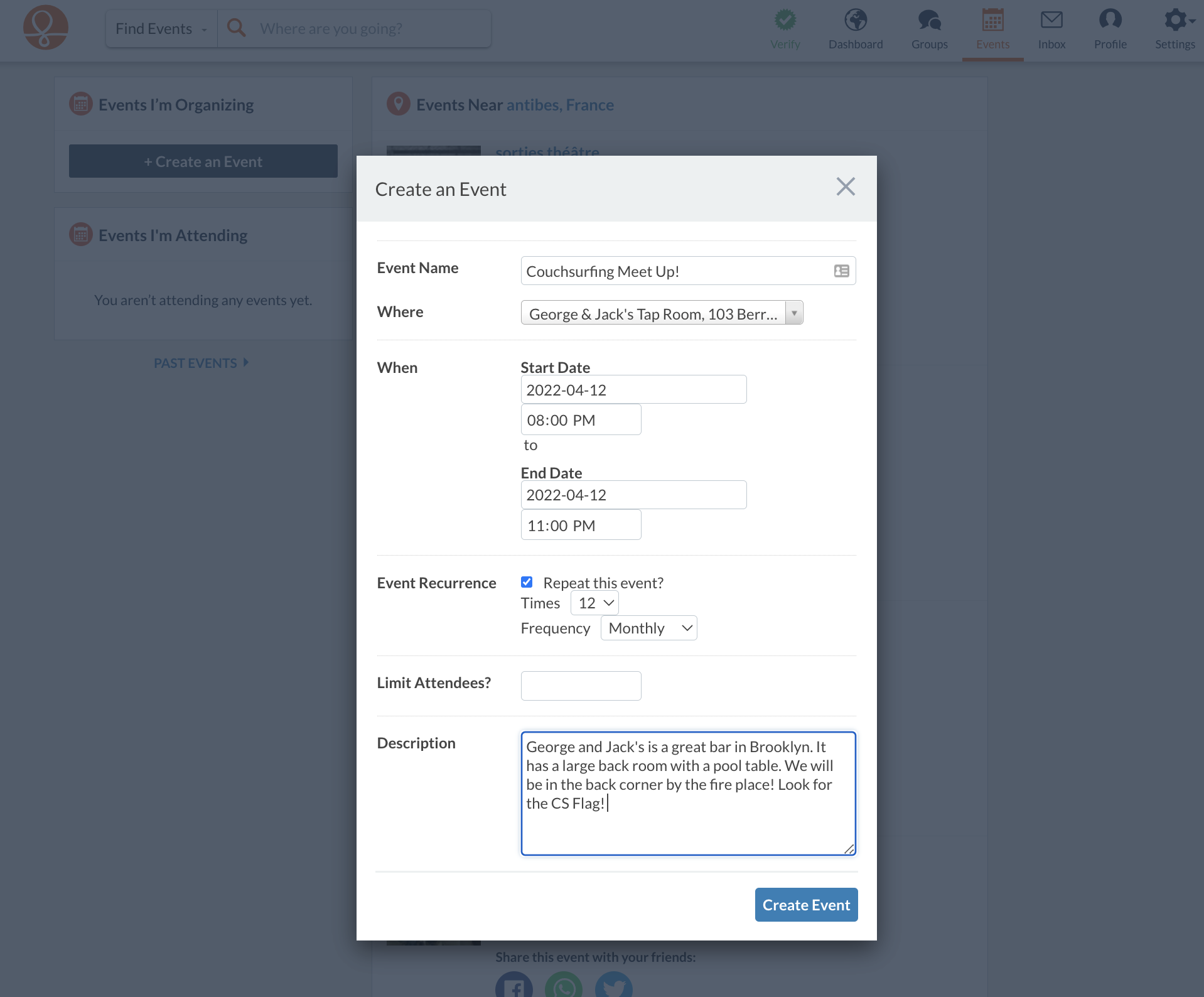 Step 4:
Now that the event is created, you can invite friends, edit details, and add comments to provide attendees more details or alert them to changes!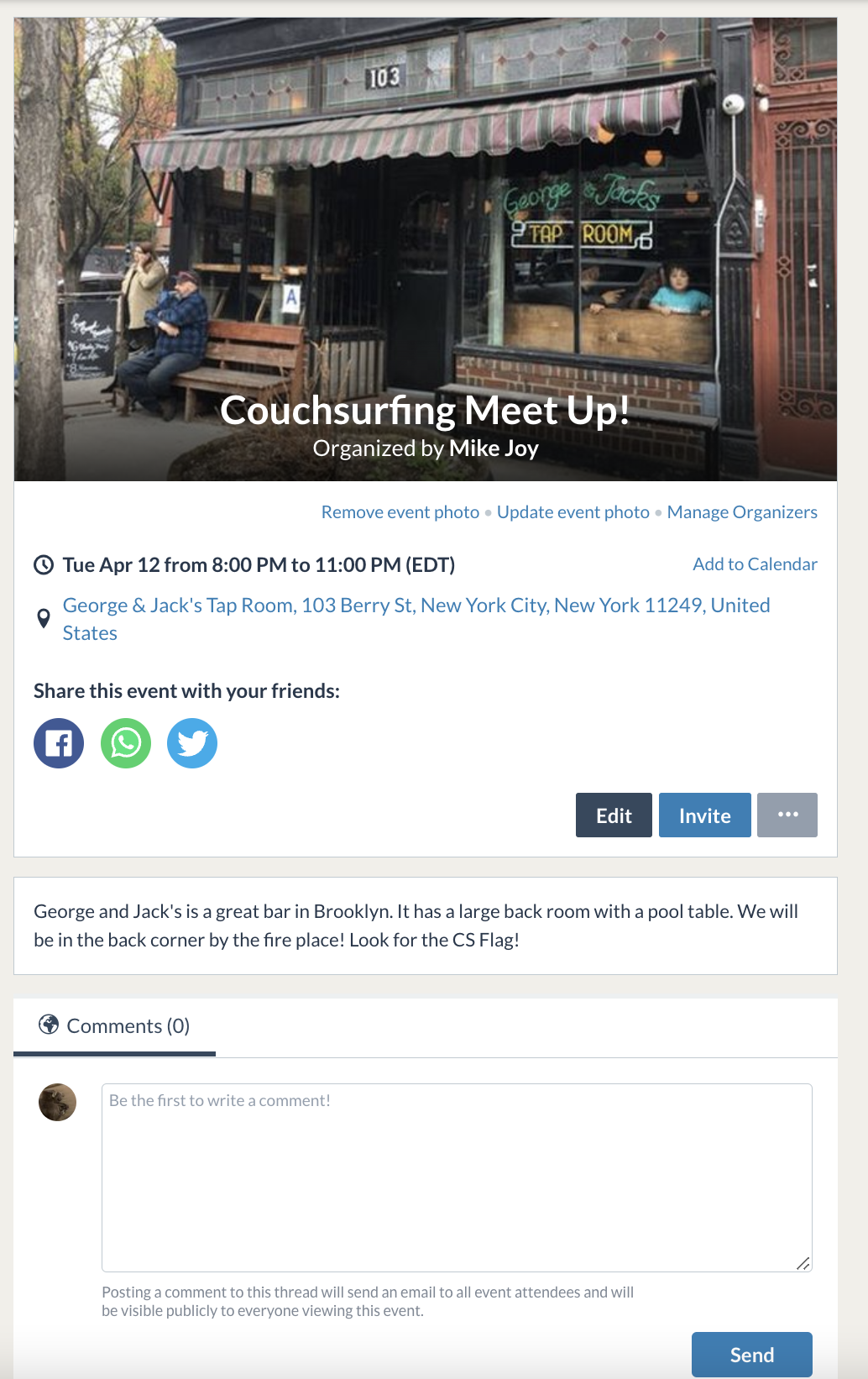 Step 5:
Order an Organizer Tee or Couchsurfing Flag from our store to make sure your guests can find you!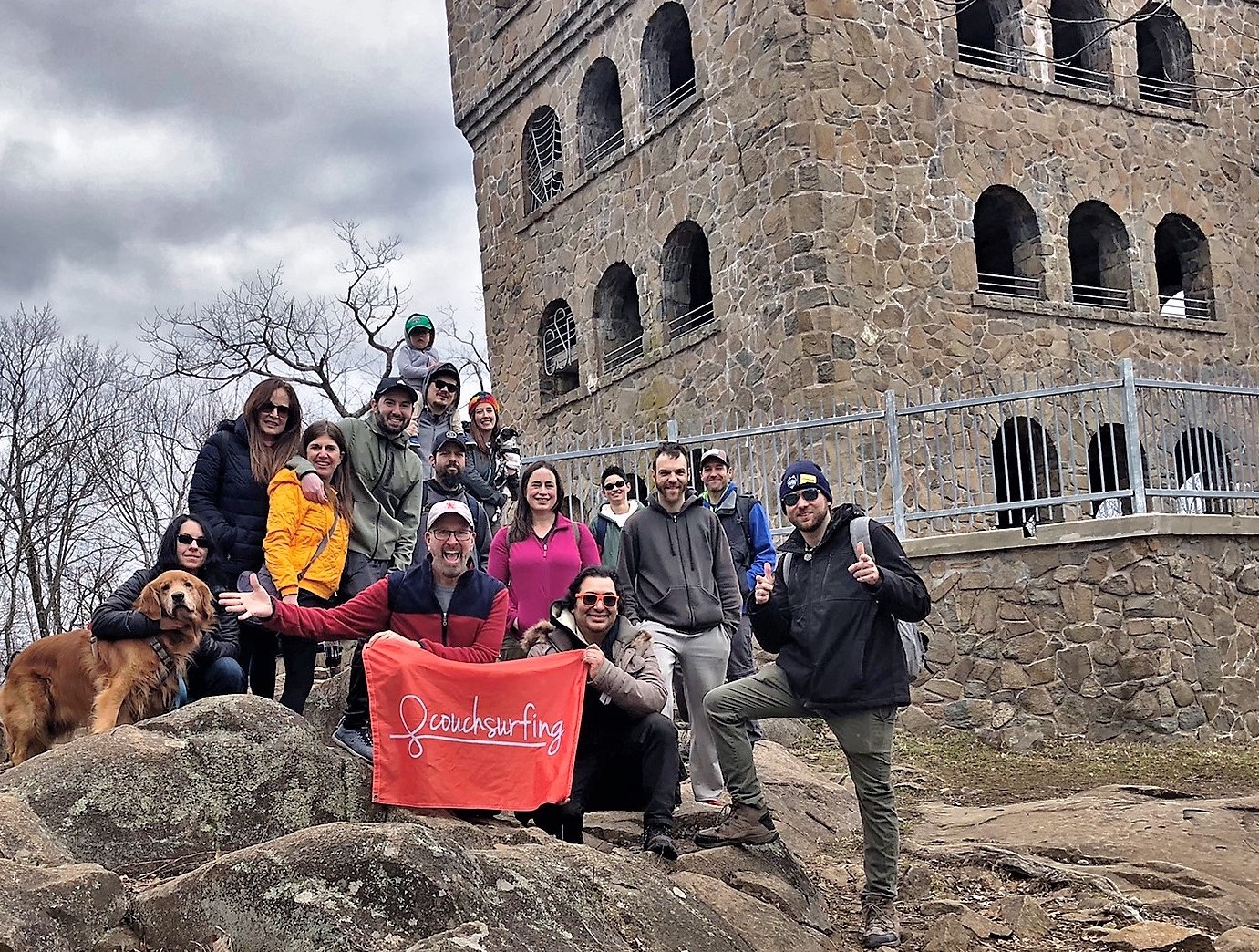 **If you are regular organizer of Events on Couchsurfing you qualify for a free Organizer Tee and Flag! Email ambassadors@couchsurfing.com and if you have regularly organized events, we will send you a code for a free tee and flag!**