By: Aygul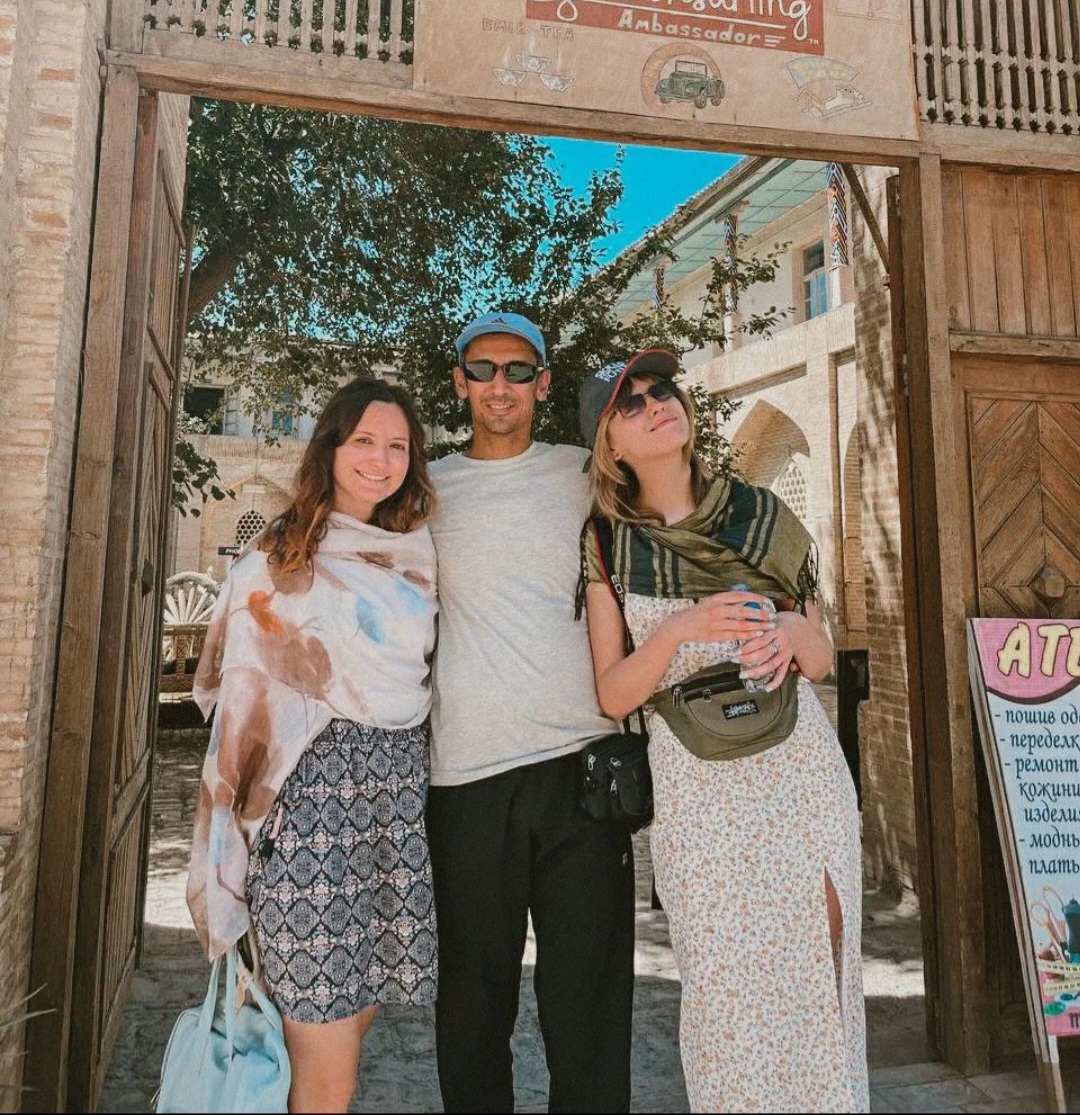 I used hitchhiking to come from my city Kazan to Kazakhstan and from there I took a bus to Tashkent. Luckily I met an organizer, Jamik, there who also was in the capital and together we went to Bukhara.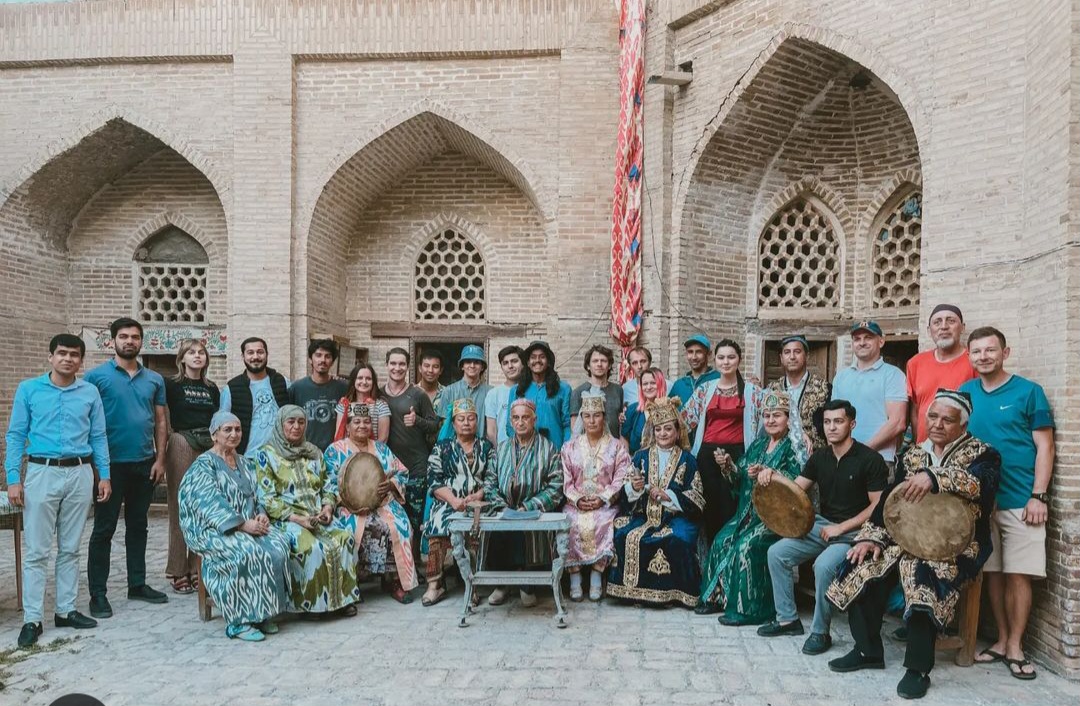 Jamik and I got along very quickly because he is very friendly, talkative and an easy-going person who will deal any problem and find any solution in any situation! He provided me some room to sleep in his Caravan Saray and the following days his friend hosted me.
The central and main place of all meetings was the Caravan Saray, which was our holy place with unique atmosphere. It is useless to describe everything that happened there, only those who personally visited there understood that it was something very warm and hospitable, as in childhood – when you just feel good! But I will try to describe it…
On the first day we had a photo tour and a tasting of samsa (it was so huge that I couldn't handle it all). The photo tour included interesting historical locations, a bazaar and even a bird market. In the evening, a local group of musicians performed an incredible concert with old Tajik-Uzbek songs – it was a magical evening! The next day an Ambassador from Tashkent, Mirzakarim, showed us a master class on how to make videos correctly and shared the secrets of successful videography. Then we went to an excursion to the doll museum. All our time we spent together was combined with endless walks around the city (mostly in the evening), talking and tea ceremonies with special tea that only Jamik can make 🙂
One evening we watched a movie on the big screen in a Caravan Saray.
And all these 4 days we met people from different parts of the world – India, Tajikistan, Kazakhstan, USA and many other countries. We became one big family very quickly and spent time all the time together! Even not knowing people well or long time we established connections with each other!
Initially I was planning to stay 4 days but in reality it was one week because I just couldn't leave this hospitable Caravan Saray! And as I know other people-guests of Jamik had the same feelings! I was really happy being in Bukhara and meeting other travelers who are open-minded and kind!
But I had to continue my journey and explore other countries around.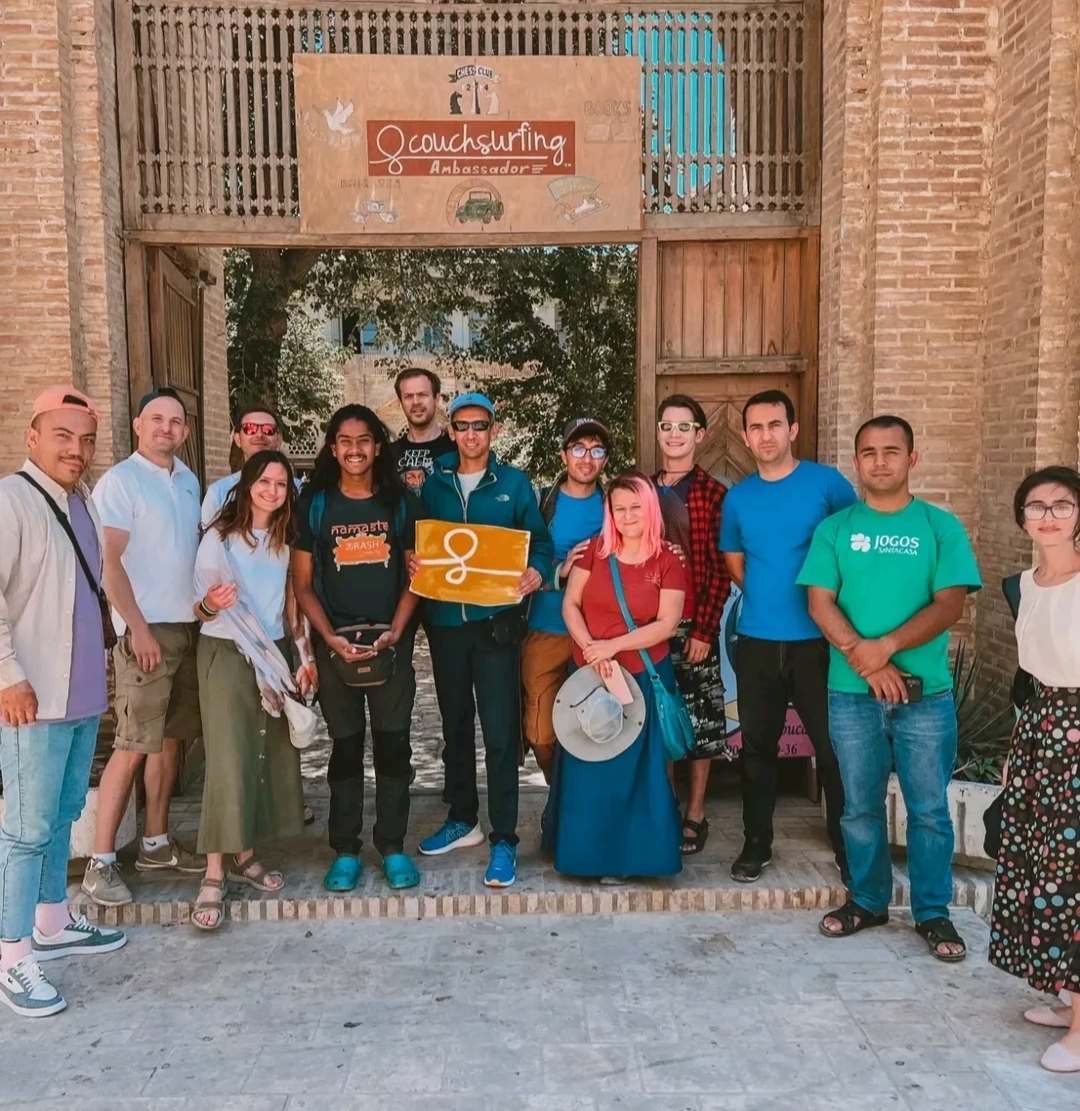 And when I heard that Jamik is going to repeat this event this year I've already knew that I won't miss this chance to participate in this event again! So I recommend everyone attend this event, I promise you will enjoy every day and remember this time as one of the best in your life!