Best quick bite
1. Καντίνα "Ο Πόντιος": All the walking up and down the waterfront will get you hungry. Grab a souvlaki ,or 3, from here and keep walking.
2. Γιόκ Μπαλίκ: NOBODY does a Greek gyro like these guys…
Best place to grab a drink
1. Ladadika District: The old port of Thessaloniki is packed with awesome bars to crawl
2. Valaoritou Bar District: Old commercial area, major hot spot for young crowds.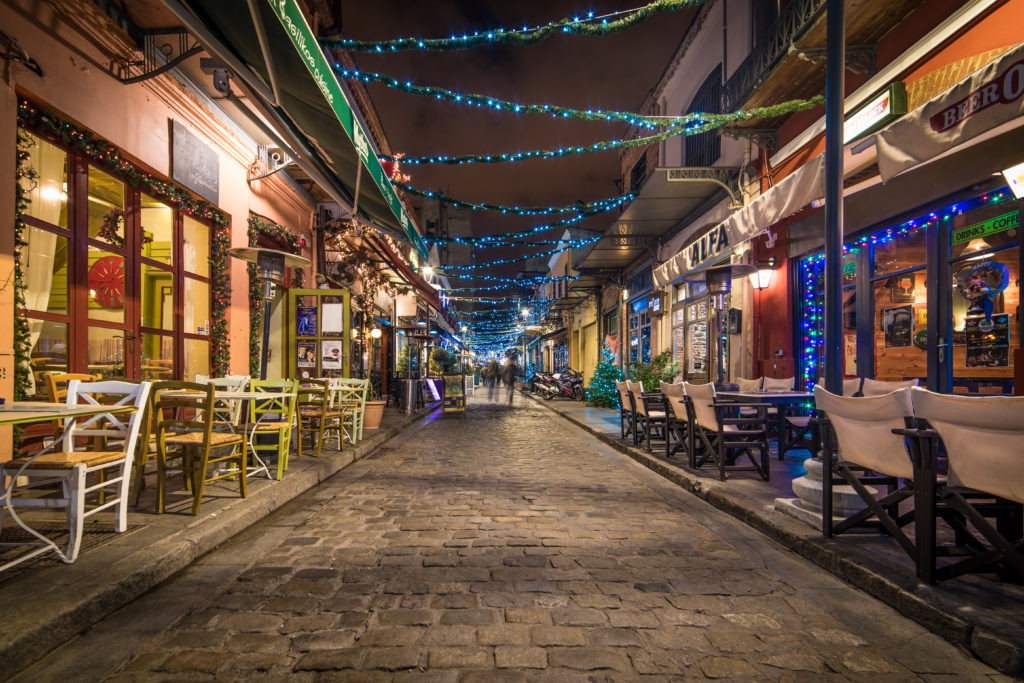 Cute cafe
1. Room with a View: Grab a drink and enjoy panoramic views of the Aristotle Square and the Aegean.
2. Θερμαϊκός Μπαρ – Thermaikos Bar: Named after the Thessaloniki Bay, it is a staple with the locals.
A historic moment
The White Tower of Thessaloniki: In the Ottoman times it was a prison called the Red Tower (one can imagine why) and it's the number one tourist spot in Thessaloniki, and I can't stress enough how important it is to get the audio guide.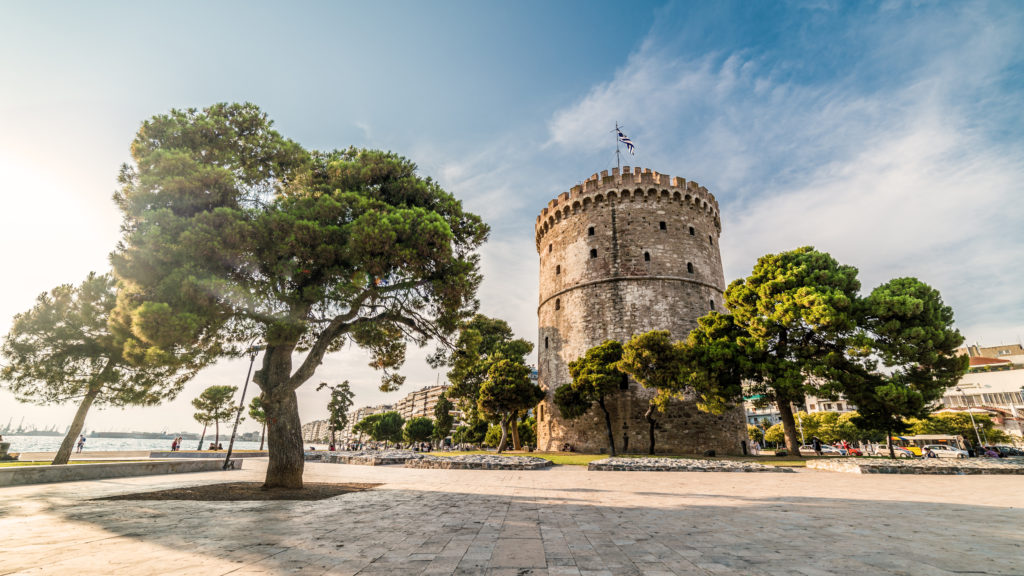 1 Museum not to miss
1. The Museum of Byzantine Culture: find the Byzantine period on full display. It will be your best chance to time travel.
2. Archaeological Museum of Thessaloniki: Prehistoric, Archaic, Hellenistic, Classical, and Roman relics and artifacts from the broader region of Macedonia.
The perfect picture
Get lost in the Ano Poli streets, cobbled alleys, quaint taverns and ouzeri, flowerbeds galore, and kittens.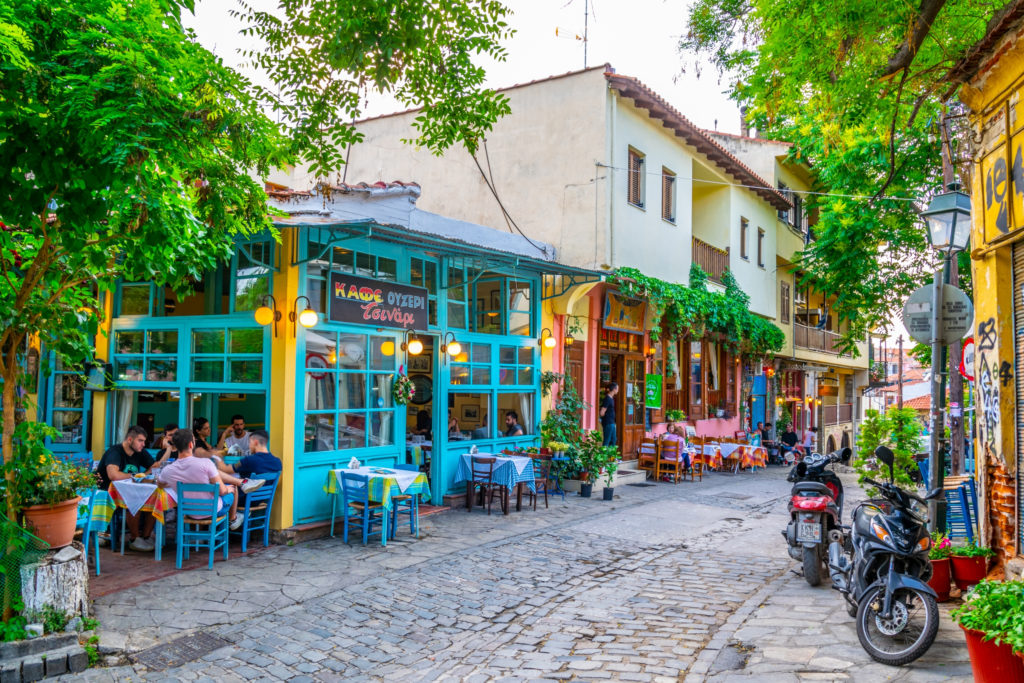 A treat-yourself meal
1. B. Restaurant: Upscale dining, but what the hell. We only live once!
2. Grada Nuevo: Phenomenal and worth every penny.
3. Opsopoion Maganeiai: It's impossible not to add this one.
Best day-trip out of town
1. Mount Olympus: You gotta pay a visit to the Gods…
2. Halkidiki Prefecture: Welcome to the Greek tropics, just don't tell anyone PLEASE!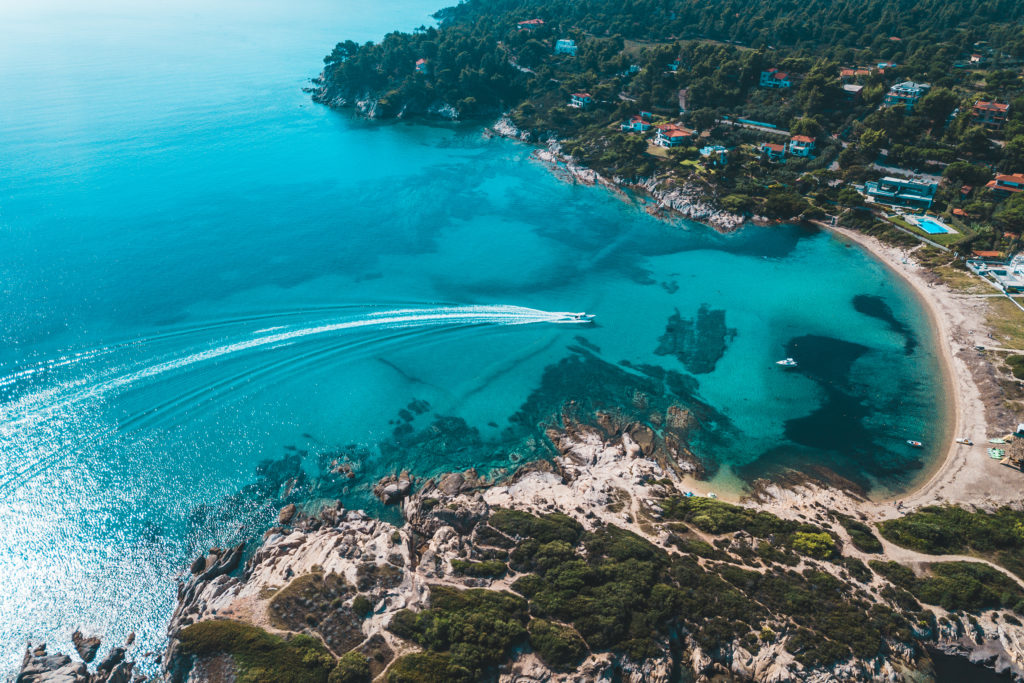 Best view in the city
1. Byzantio Cafe: The oldest terrace in Salonica… panoramic views of the whole city.
2. Allegro: Superb views of the whole bay.
One experience not to miss
Meteora: If the Parthenon in Athens is one of the ancient wonders of the world, then Meteora is the second one. You gotta visit this place!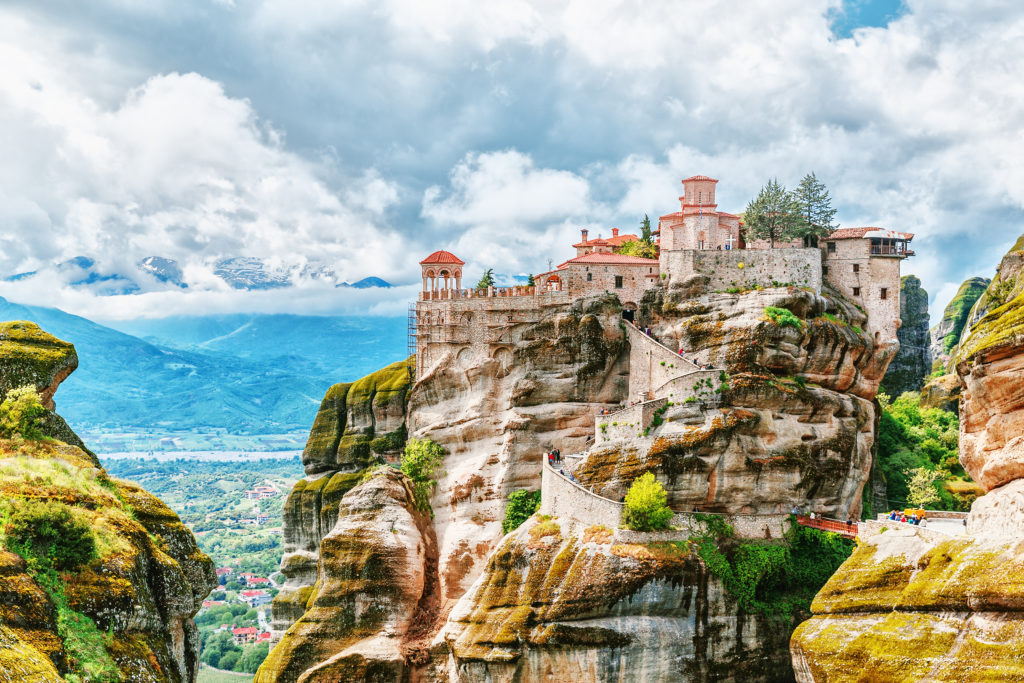 Where to try the local delicacy
1. Ουζερί Τσινάρι: Ever heard of Ouzo? Bet you never heard of Tsipouro or retsina! That's what the Greeks drink! You're welcome!
2. Bit Bazar: You gotta see this place to believe it! Check out the Magic Mushroom joint. Unreal.
Any last tips…
1. The Greeks are a proud people. Like all cultures that span millennia they do truly believe they are the best, and know best. Nod in agreement, say "Yamas" and drink up! They are probably right anyways.
2. One thing to remember: they are LOUD; you might think they are about to kill each other, but then they hug and kiss and get on a bar and dance, go figure!
3. Football is a religion; no jokes allowed! You wanna see what ultra-fans are like? Catch a game at the PAOK stadium!
3. Don't mess with their history or women! They fiercely respect and protect both!
4. Go on a diet 3 months before you visit; everyone will be feeding you nonstop.