Best breakfast in town!
Godt Brød Munch Brygge: «Godt Brød» (Good Bread) is a chain of ecological bakeries. They bake in the outlets, so all the baked products are pretty much fresh out of the oven and they also serve glutenfree options for coeliacs. The latest cafe they opened is situated in the new area of Oslo called Bjørvika, where you'll also find the Opera House, the financial district, plus some cool places for photographing.
Nearby is also Sørenga – Oslo's new urban district – with a wooden city "beach". The beach at Sørenga is the go-to-beach for Oslos young & hip population, but it also has a sandy beach with shallow water for the more family oriented travelers. After you've had your breakfast, you can rent a kayak or a canoe if you want to explore Oslo from the fjord, then visit the Opera House, before you enjoy the sunset while walking on the beach promenade or enjoy an expensive drink on one of the many restaurants or pubs there.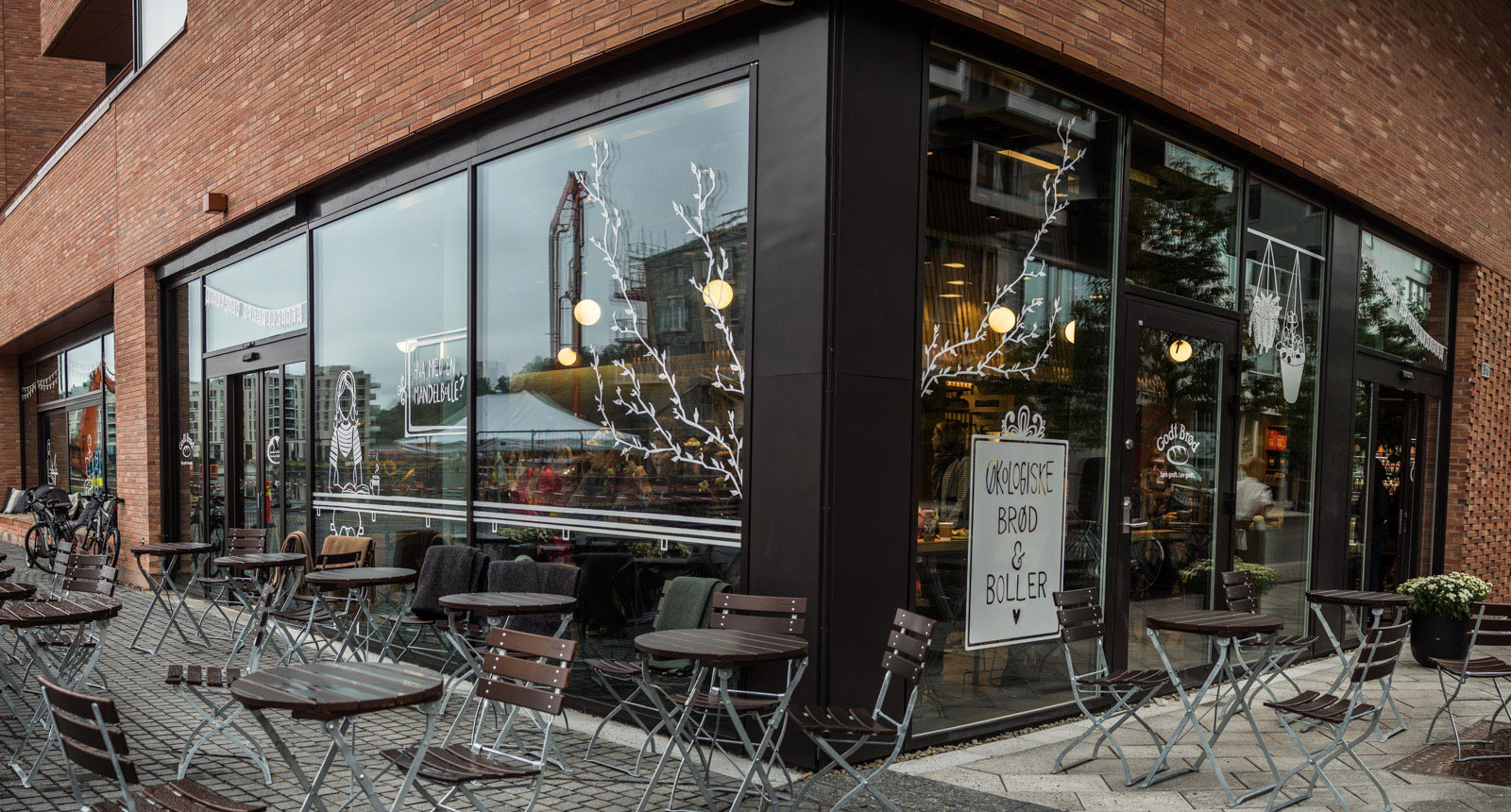 Best place to grab a drink!
The bars at Grønland or Grünerløkka are popular. Personally I prefer Grunerløkka, but most of all I prefer one of my local bars in Gamlebyen.
1 museum not to miss!
Norsk Folkemuseum: I recommend visiting the Folk Museum located at Bygdøy peninsula. It's an open air museum which will give you some insight into Norwegian building practice over several centuries. You get to see how people have lived through the ages and during the summer season they have employees placed around the museum who's dressed up in old costumes while preparing different small dishes from local cuisine. Don't be afraid to ask for a bite!
The folk museum is Norway's largest museum of cultural history, featuring the world's oldest open air museum and large indoor collections. The museum's most popular attraction is Gol Stave Church. It was built around year 1200 and is one of 28 remaining stave churches in Norway. Vis-a-vis the Folk Museum is the Viking Ship Museum, which is also worth a visit.
To get to Bygdøy, you can take bus (#30) or a ferry from downtown over to Bygdøy and then wak/take the bus from the ferry. If you have plenty of time it's also nice to walk the along the seaside promenade to get there.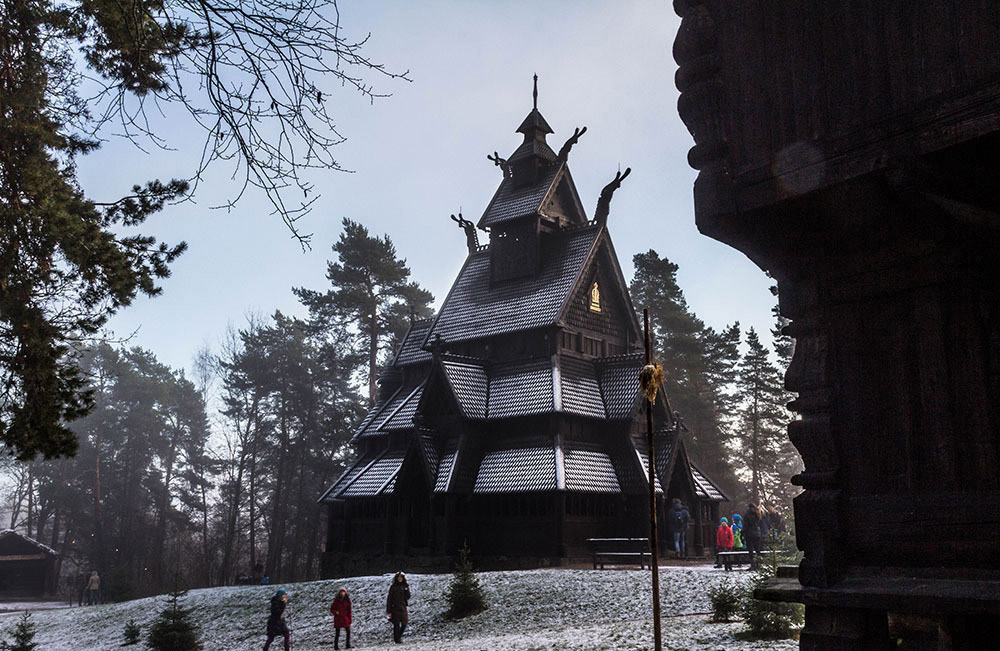 Where to dance!
The best Open Mic in town! Every third Wednesday there's an open mic night called "OpenXpressions" held at Cafeteatret. It's always a vibrant and positive atmosphere and plenty of talented musicians perform there. If you're a traveling artist you can also sign up to perform. You can sing, play an instrument, play together with the talented house band, perform slam poetry, juggle, show off your magic trick. At OpenXpressions everything is possible and you'll never know what you'll get (P.S. show up before 19:00 to sign up if you want to perform).
Very often the audience starts dancing or singing along when the artists perform and this is by far the most positive open stage in Oslo. Recently I started creating an event for every OpenXpression on the CS website, so make sure to check couchsurfing.com or the app when you're visiting Oslo.
The only rules for OpenX is:
– Show maximum love & maximum respect for the artists that are performing, and
– The entry is free, but you'll have to pay attention.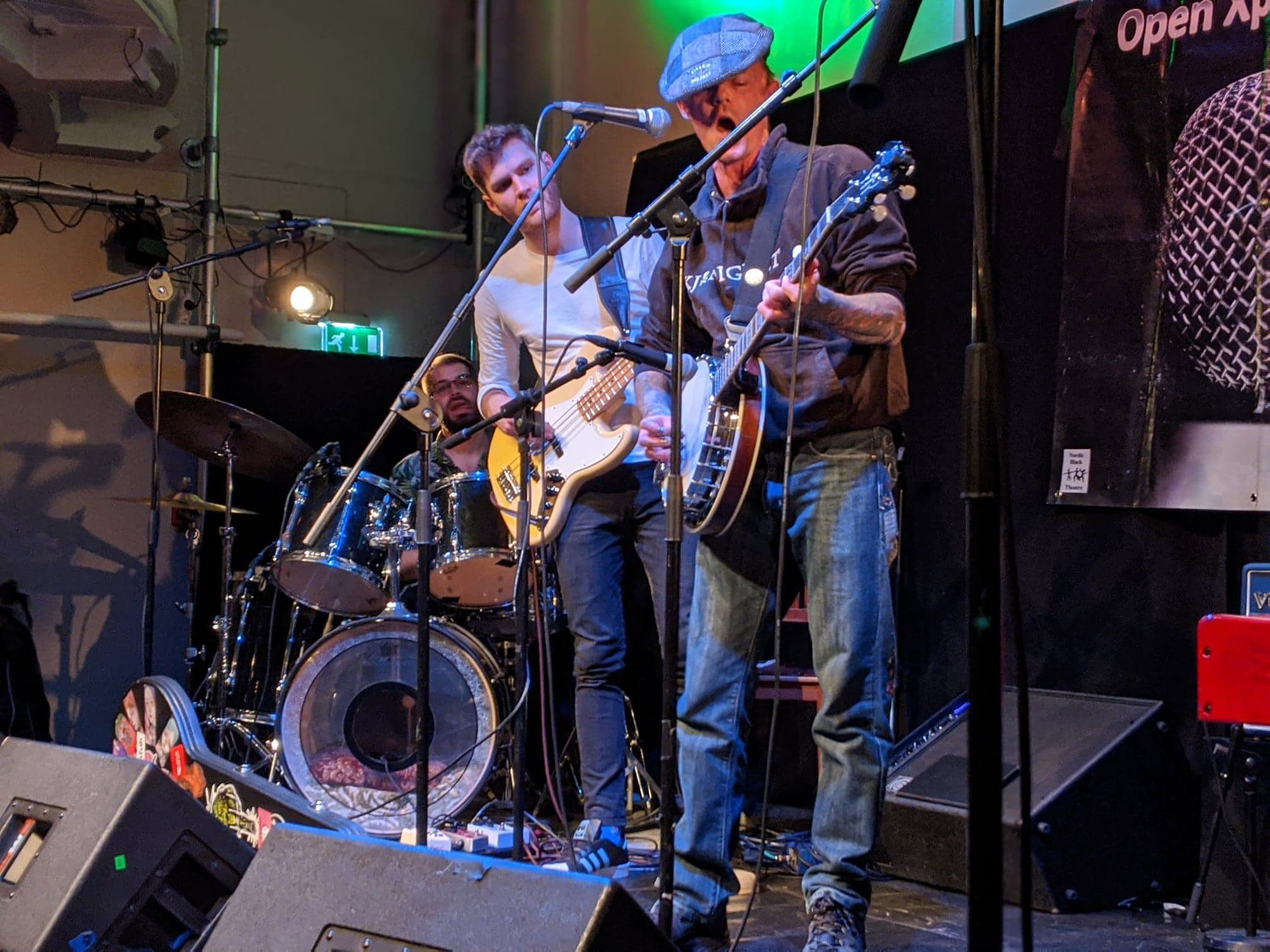 A treat-yourself meal!
Vaaghals located in the Bjørvika financial district. Since you Couchsurf you can spend your lodging budget on food. Bring your host and treat you both for a meal deeply rooted in Norwegian cooking traditions. At this kitchen they use seasonal ingredients in a creative and innovative way.
Where to sweat!
Go for a run in what the locals call Frognerparken, also known as Vigelands Park among the tourists. Frognerparken has more than 200 sculptures by Gustav Vigeland. Feel your cultural capital rise, while your energy levels are declining and sweat is dripping.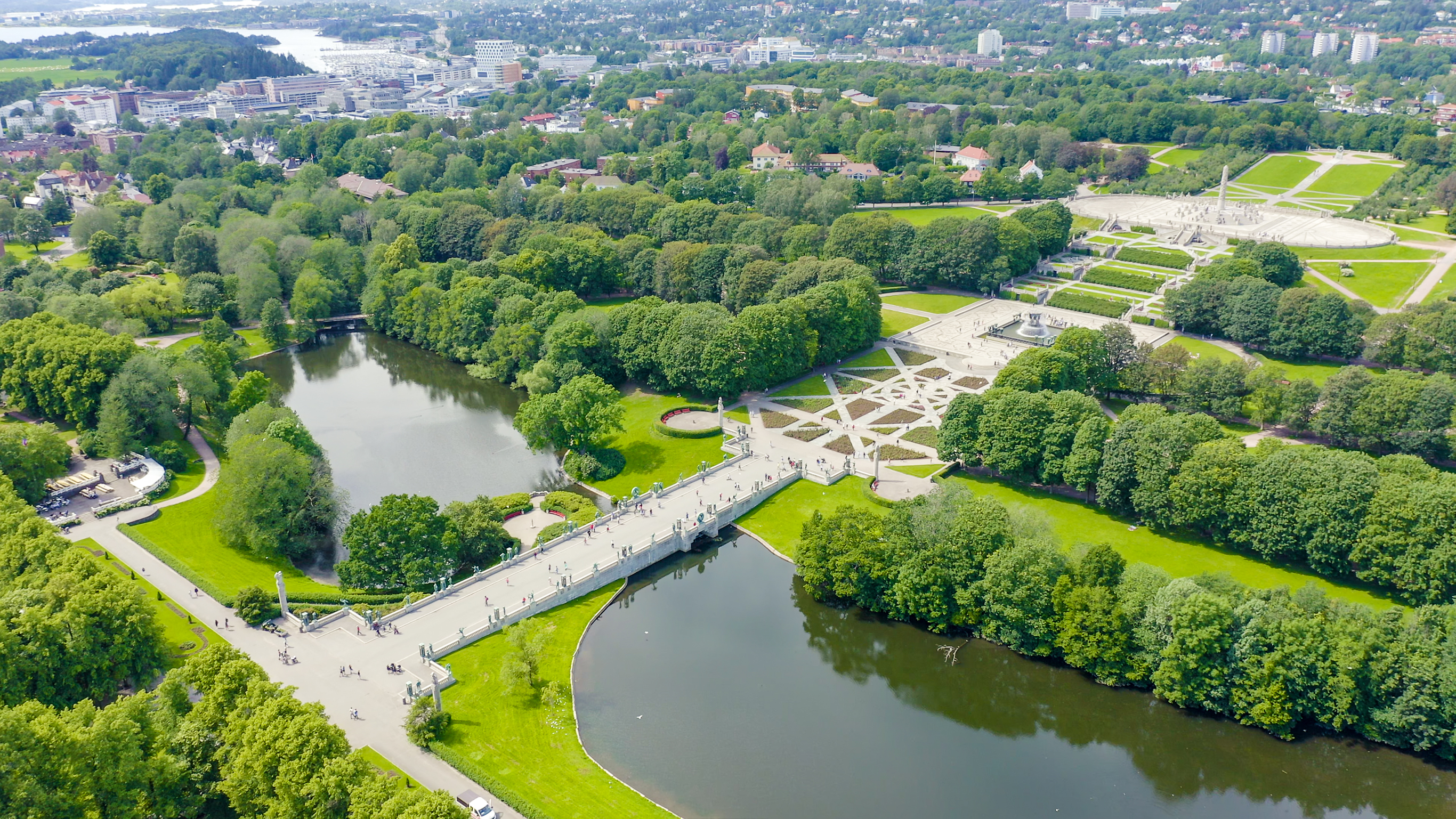 Best quick bite!
At Grønland you'll find several Indian restaurants and street food places. They're cheap and quick. Definitely not authentic Norwegian, but still good food for a decent price.
Best view in the city!
If you enjoy sunsets and photographing cityscapes, but at the same time you don't want to miss out on some contemporary art, then Ekebergåsen (Ekeberg Hill) is the place for you. There's an art deco style restaurant up there and in the surrounding park, you'll find several sculptures by contemporary artists. There's also a cool video installation up there, which is at it's best after sunset. Walk up from the city, or take tram #18 or #19 to Ekebergparken.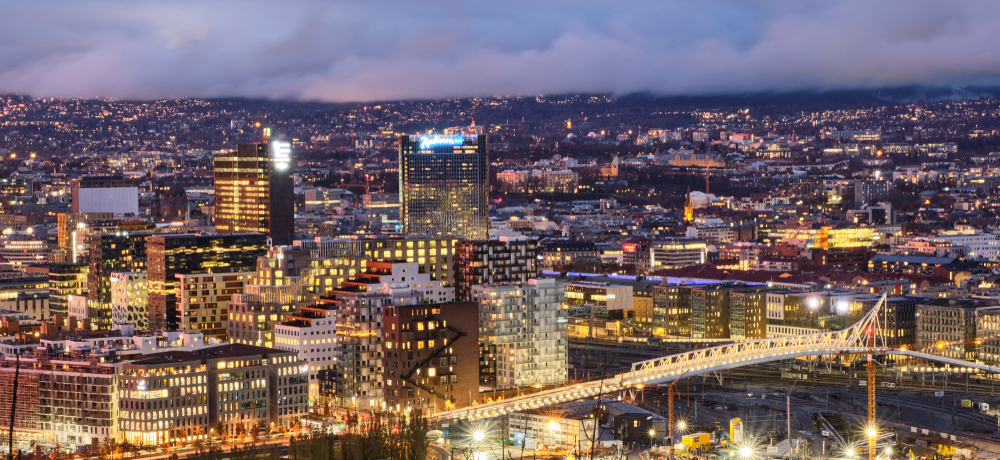 Best day-trip out of town!
Go for a canoe trip in Nordmarka or Østmarka. Oslo is pretty much surrounded by forests. To the North we have Nordmarka (the Northern Forest) and to the East we have Østmarka (the Eastern forest). There are several outlets where you can rent a canoe or kayak, either for a day-trip or for longer trips. You can also join guided day-tours. A day-trip on either on the Oslofjord or on one of our many lakes is a great way to relax and really appreciate life. Of course, if you have enough time, the best option is to spend the night in the forest or on one of the islands (you must bring your own tent and food).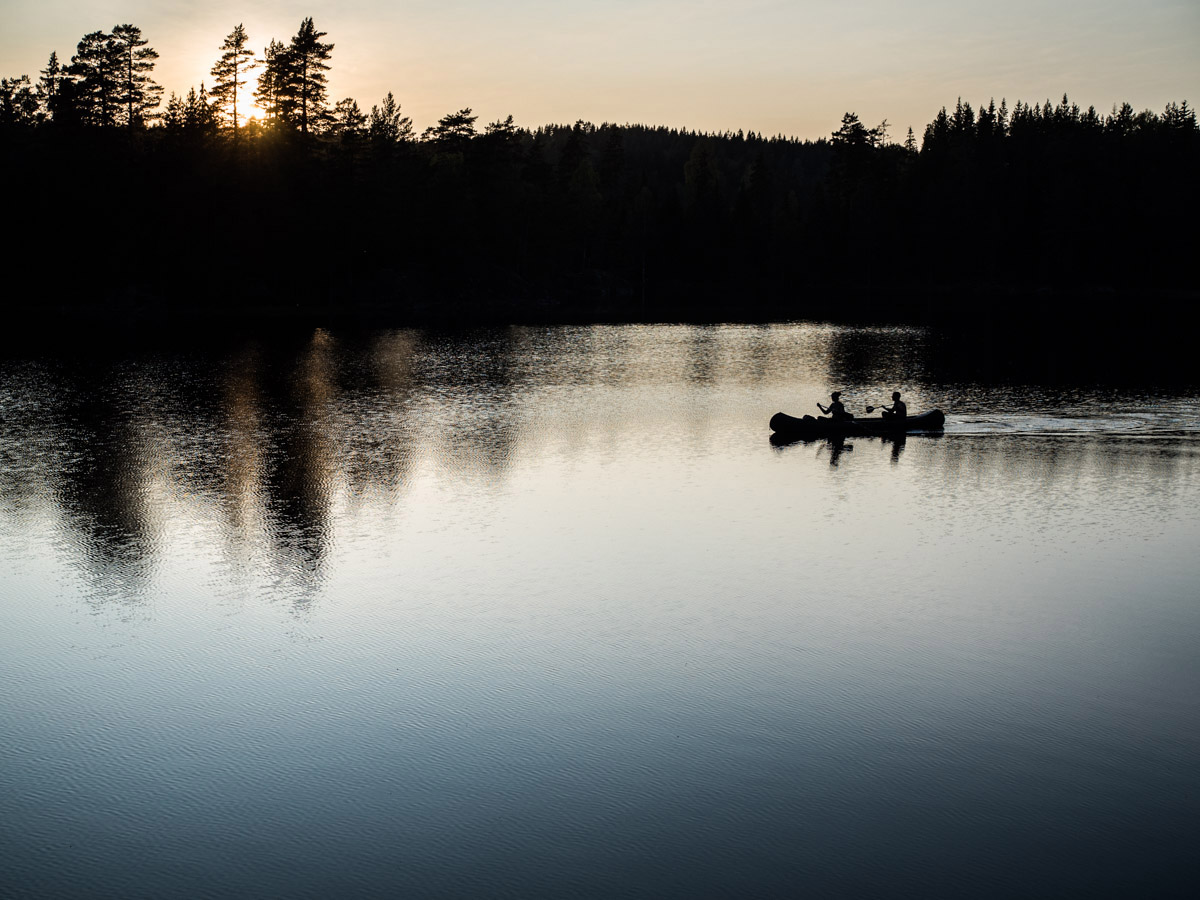 Where to try the local cuisine!
Dovrehallen or Kaffistova. Both restaurants are famous for serving Norwegian food.
Family fun!
The city beach at Sørenga. They have a sandy beach with shallow water for kids, there's ice cream available and also plenty of cafes/restaurants.
One experience not to miss!
Do not miss out on one of our Couchsurfing concerts! From time to time we arrange house concerts in one of our Couchsurfer's home. Then we have 3 artists that are performing: always good vibes and good music. Remember to bring your own beverage though.
Historic moment!
Akershus Fortress is situated downtown. It's an historical place you shouldn't miss. It's a nice place to enjoy your lunch if you've packed some sandwiches.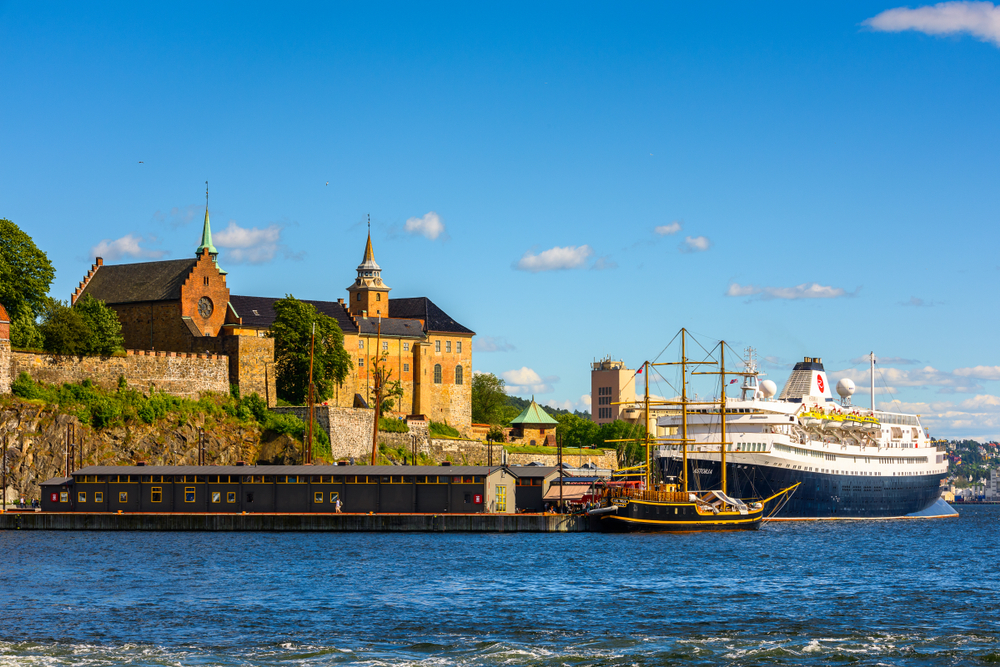 A tourist trap to avoid!
Karl Johans Gate – the main pedestrian street of the city leading from Oslo Centralstation up to the Royal Palace. It's a real horror show: horrible restaurants, expensive pubs and delusional people out shopping.