By: Hasan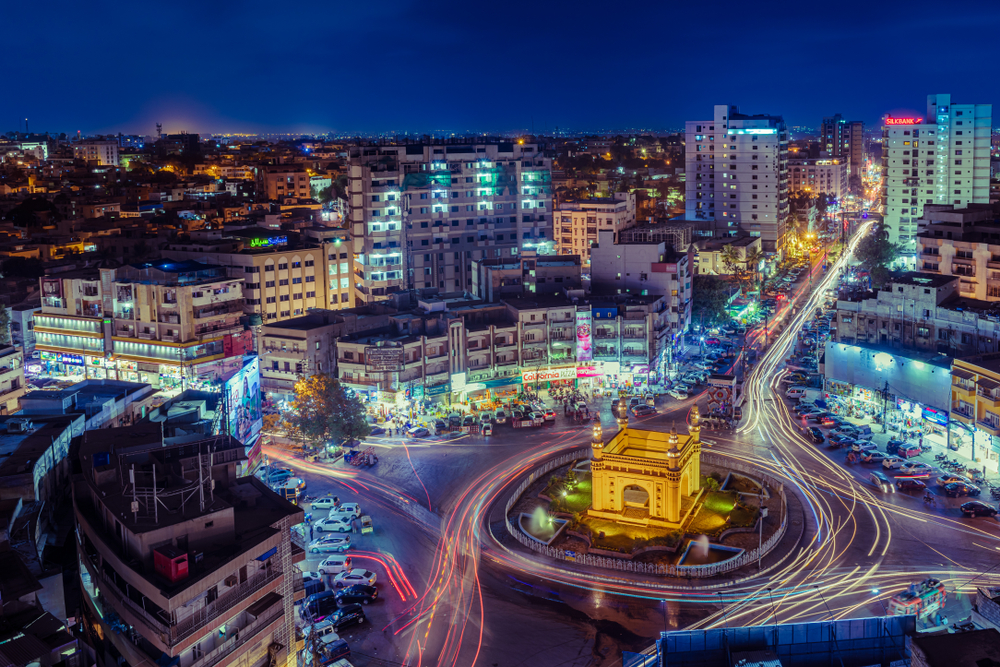 Best breakfast in town!
When it comes to food, there is no comparison of Karachi in the rest of Pakistan. Also, due to the size and population of the city there are so many places and a variety of breakfast which are very difficult to single out so I will list a few places:
– Quetta Alamgir Hotel at Bahadurabad (for Chai Paratha)
– Toosa at Bahadurabad (for Halwa Puri)
– Dera at Boat Basin (for stuffed Parathas)"
One museum not to miss!
Karachi is home to many museums. National Museum, PAF Museum, Maritime Museum, Quaid-e-Azam House Museum and Mohatta Palace Museum are to name a few. But among all these I personally think anyone visiting Karachi should visit the National Museum as it contains even 5000 years old relics. This museum explains a lot about the history of this land and previous civilizations. Currently, it has 11 galleries ranging from culture, sculptors, Islamic Art, Paintings, Coins, Manuscripts and Ethnology to religious relics and artifacts of Hinduism, Buddhism and Islam.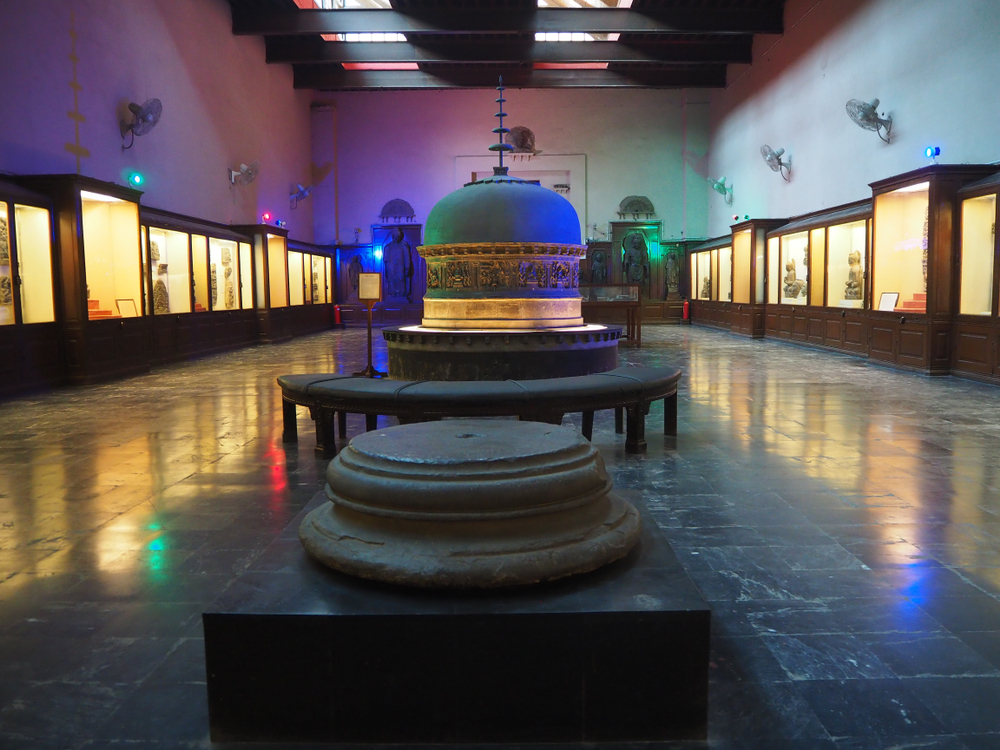 Best quick bite!
Among the tens of food streets in Karachi, the one place to experience food is Burns Road. It is the oldest food street in Karachi that has experienced generations of foodies. Burns Road preserves the taste of the traditional Pakistani dishes such as Haleem, Kebabs, Biryani, Fried Fish and Nihari in all their glory.
Best place to grab a drink!
Like many Muslim countries, alcohol is banned in Pakistan. But one beverage that the whole country is crazy about is milk-tea that we call Chai. In Karachi, there are thousands of roadside cafes which are mostly run by Pathans.
The best place to have a Chai is Quetta Alamgir Hotel.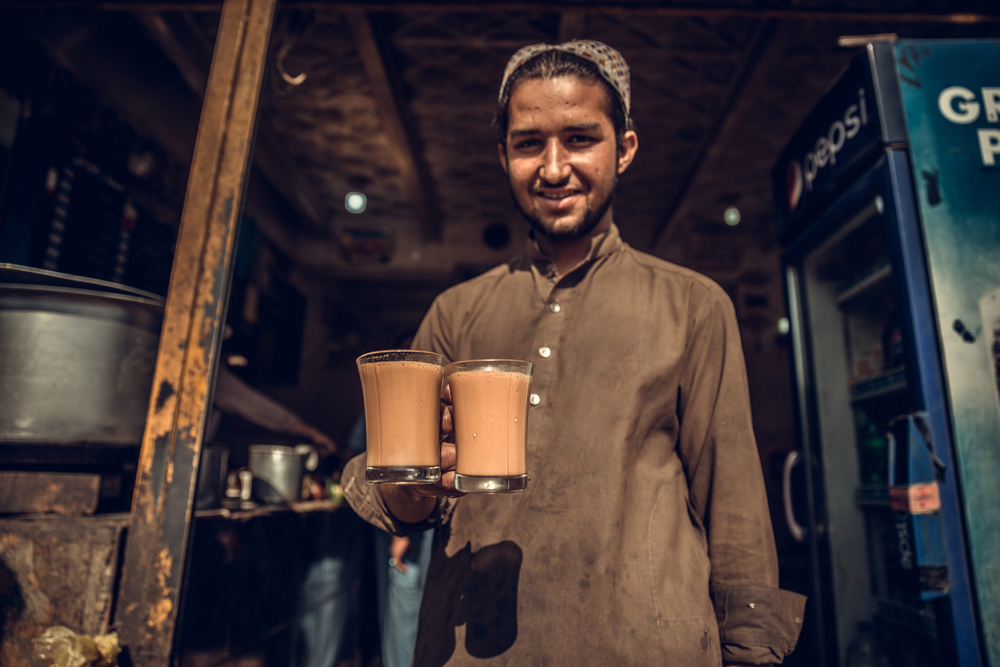 A treat-yourself meal!
A one-of-a-kind of experience to have in Karachi is to have reached Do Darya in the evening, watch the sunset by the sea and have dinner in any of the restaurants there. But the best place to eat there is Kolachi.
Historic moment!
A historic monument in Karachi is the Empress Market. Built in the British Colonial-era in 1889 and named after Queen Victoria, the Empress of India. This place served as a marketplace for daily use items for the British Officers residing around it. It also has a clock tower that was built to notify the time to people in that area.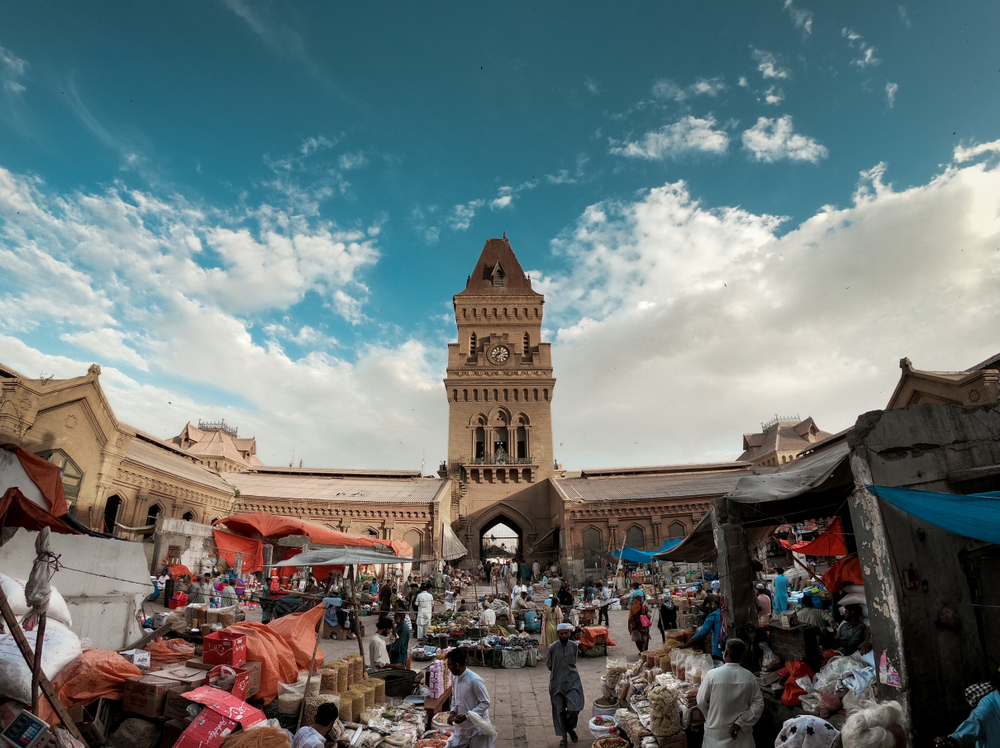 Best view in the city!
Being a low altitude city with no such skyscrapers, it is very difficult to have a place to view the whole city. But Kidney Hill is one such interesting place to the people of Karachi for such an experience, as it is almost in the center of the city and gives a very clear view of Karachi.
Where to try the local delicacy!
The food for which Karachi is most famous for in the whole work is Biryani and the most famous place for best Biryani in Karachi is Naseeb Biryani in Baloch Colony. This place is not to be missed when in Karachi, at all costs!
Cute cafe!
TDF Ghar is the first place that would come to your mind if you combine coffee/tea with book reading and that too with a pocket friendly price. A house built in 1930 turned into a cafe, retaining the history and heritage of Karachi. It also has a small and quiet library.
Best day-trip out of town!
The best day trip from Karachi is the city of Thatta which has 3 featured sites:
1) Makli Necropolis: a 400 year old graveyard, spread over an area of 10 kilometers and is house to about 1 million tombs. It is declared to be a UNESCO World Heritage Site. The funerary architecture of the largest monuments synthesizes Muslim, Hindu, Persian, Mughal, and Gujarati influences, known as the Chaukhandi style which incorporates slabs of sandstone carefully carved into intricate and elaborate designs.
2) Shah Jehan Mosque: built by the Mughal Emperor Shah Jehan in the 17th century. It is the known to be the most elaborate display of tile work and geometric brick work.
3) Keejhar Lake: it is the second largest fresh water lake in Pakistan."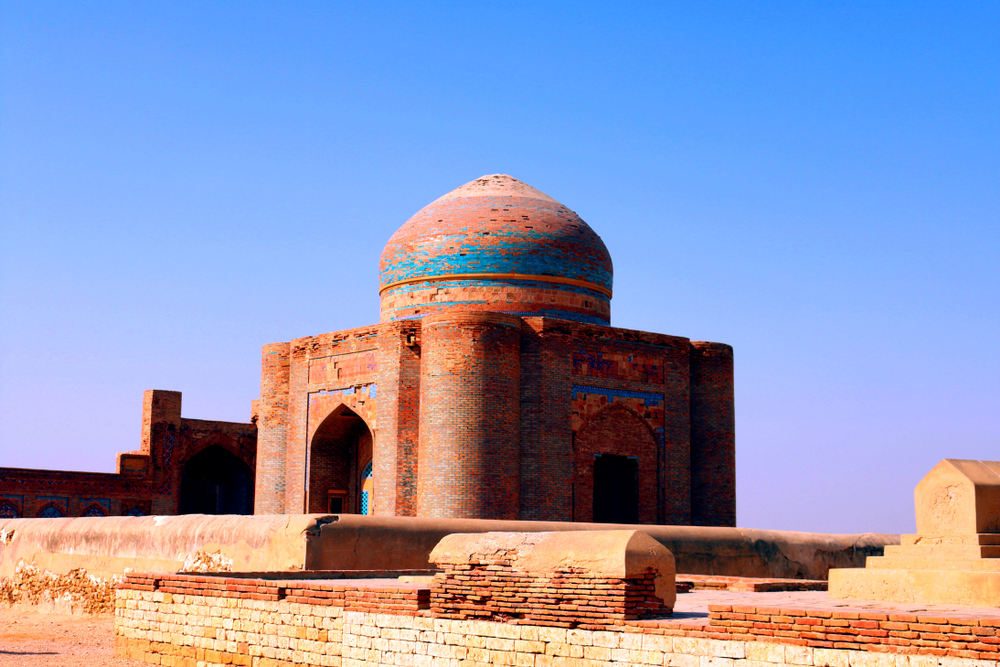 Family fun!
Karachi is short of recreational activities but still a place to hangout with family, especially if you are with kids is PAF Museum Park. It features a big park with rides and swings. It is also a great place to relax.
The perfect picture!
The place for the best pictures in Karachi is Frere Hall. A historic building from the British Colonial era, surrounded by lush green park is a perfect place amidst the city for a perfect picture.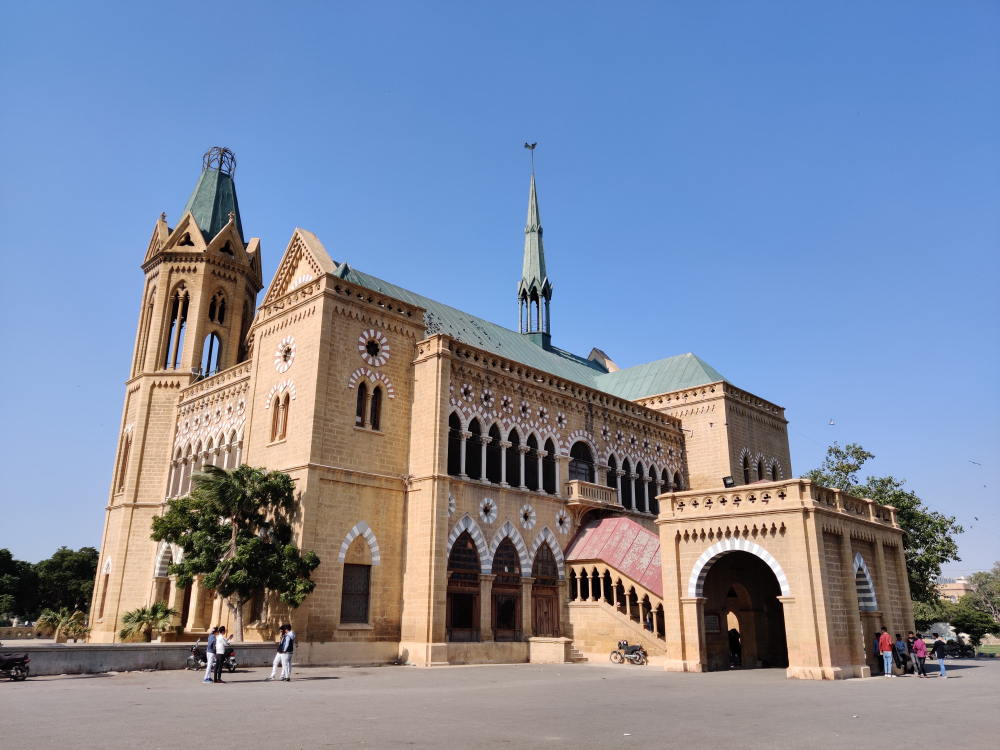 One experience not to miss!
One experience not to miss in Karachi is a morning walk by the Clifton beach. The place is not very clean but it is a unique place with grey sand to walk on. No matter what, you will feel happiness walking on the beach while the waves touch your feet.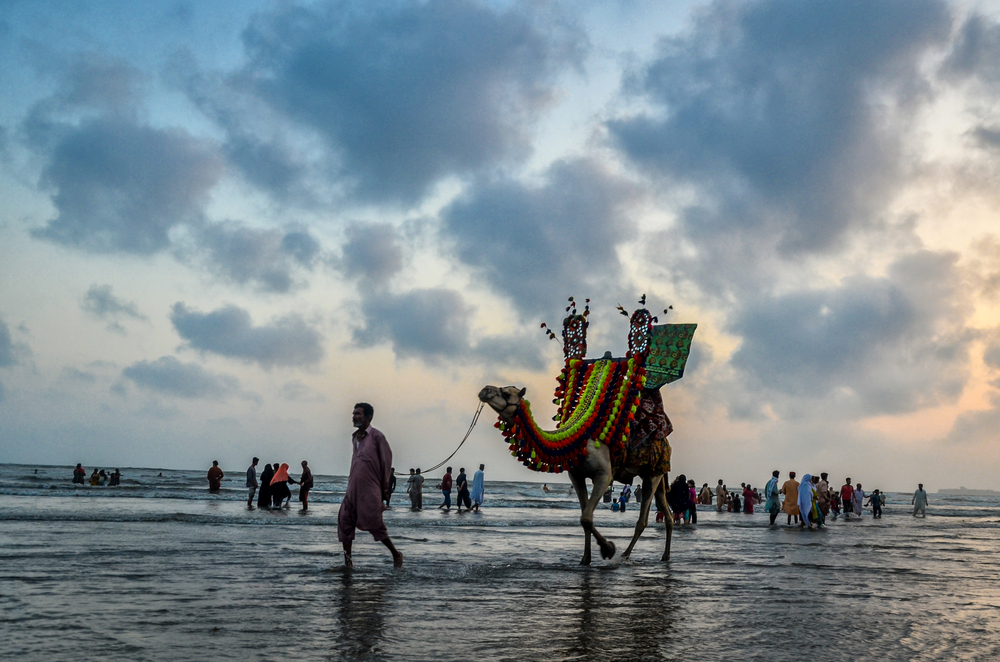 A tourist trap to avoid!
Tourists would see a lot of beggars. They shouldn't be given any money as they are just professionals who beg day and night and belong to a beggar mafia rolling millions everyday.
Anything else to add!
Karachi, the first capital of Pakistan and the largest and most populated city of the country is a multicultural counter where people from all over the country and mostly those who had migrated from India, during the independence, reside. A very interesting city which has to offer every culture from the rest of Pakistan. It is called a mini-Pakistan.