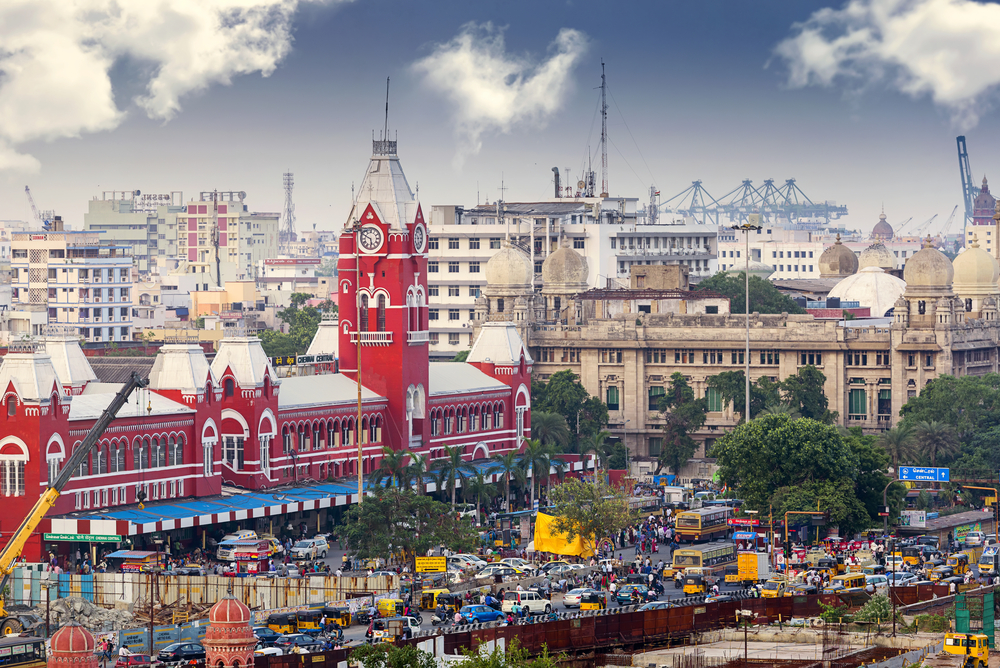 Best breakfast in town!
Idlis / Dosa. With a bowl of Sambhar & A cup of Filter kaapi! Will make your whole day tastier. Almost all restaurants in Chennai city will have this menu.. you can choose the one which suits your wallet! This Chennai's traditional breakfast is not just a gastronomical delight for many but also the most nutritious morning meal compared to those in other metros. 'India Breakfast Habits Study', a survey conducted by Times Of India in four metros, found that Chennai has the best breakfast 'nutrient profile' in the country. To add more , Masala Dosa has made it to the list of '10 foods to try before you die', compiled by the Huffington Post.
One Museum not to miss!
Dakshina Chitra Museum
Probably the only Living History museum in the whole Indian Sub continent! Located in Chennai's scenic East Coast Road , which is full of amazing tourist destinations, none come close to the cultural charm of Dakshinachitra when it comes to giving visitors a true taste of South India.
The museum is crafted as a 10 acres complex in the form of a Heritage village. It has about 18 different houses which are brought to the village from various areas of South India and were reconstructed in a unique style by professional artisans. If you are interested in gaining knowledge about the past happenings and cultural variations of South India, then there is no better place than Dakshinachitra.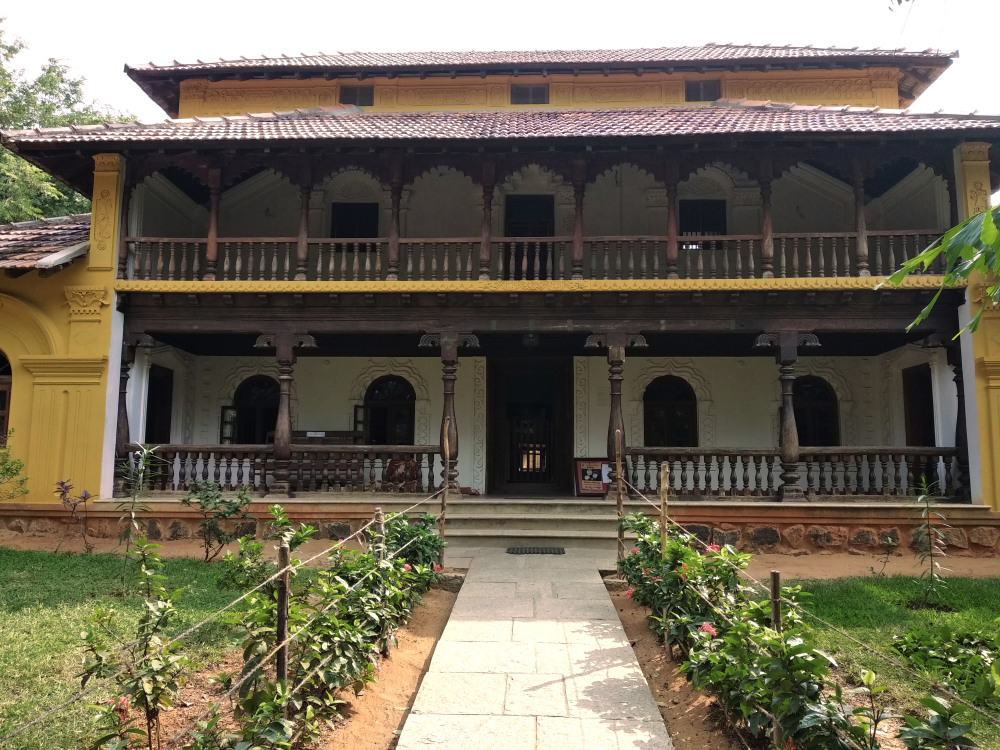 Where to see traditional dance!
Chennai being The Cultural Capital of India, is known for its classical music shows. Every December, Chennai holds a five-week-long Music Season, which has been described as one of the world's largest cultural events. The Music Season encompasses performances (kacheries) of traditional Carnatic music by hundreds of artists in and around the city. Places like Naradha Gana Sabha , Sri Krishna Gana sabha will be hosting the best shows of the season.
This happens during the Tamil season of Margazhi and this period is a festive and joyous time in chennai.
Chennai is also known for the classical Indian dance, the Bharatanatyam, which is also the official dance of Tamil Nadu. One's Chennai visit is never complete without watching a Bharathanatya dance event in Kalakshetra foundation. Even in absence of an event , an early morning walk inside the campus to watch the students practicing their divine dance moves will be so serene!
Where to sweat!
How about a walk/Jog in the promenade of the world's second longest urban natural beach.
Yes. Marina beach in Chennai along the Bay of Bengal is India's longest and world's second longest beach.
An early morning stroll along with the city's fitness freaks, watching the sunrise and all the magnificient statues of tamil scholars lined up in the promenade. Or a Evening pony ride & some kite flying during sunset are not to be missed for sure.
Strictly No swimming or Bathing in Marina beach, as its prohibited by local rules due to dangerously strong undercurrents in the area. No swimsuits or Bikinis either. Yea.. it's time to enjoy a beach in some Indian style!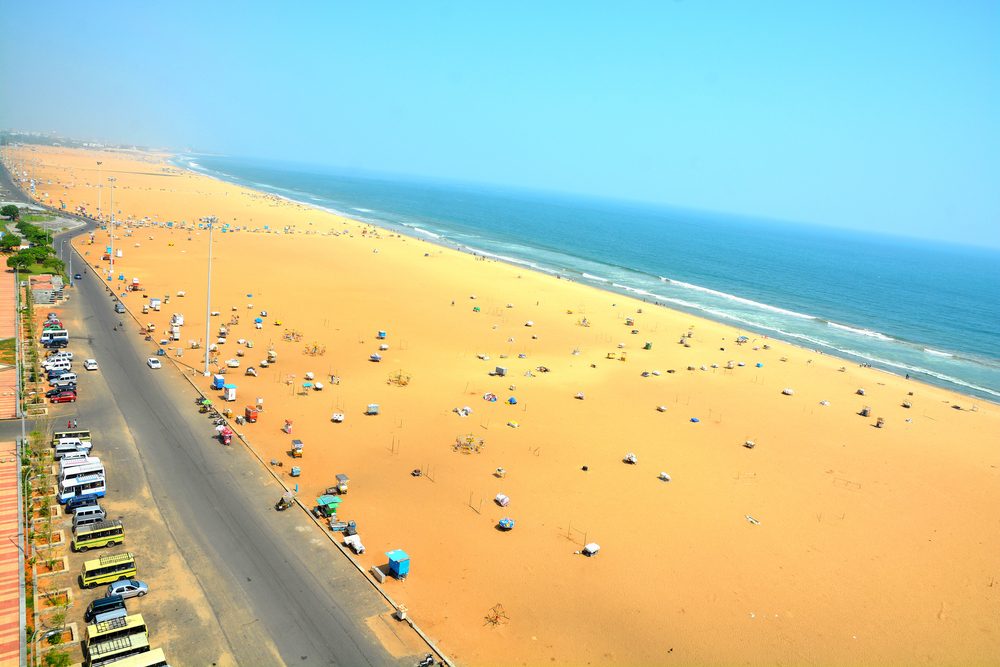 A treat-yourself meal!
D Cafe, T nagar.
A quiet green hideaway is an anomaly in the city's chaos. With quite a good variety in menu which includes Mexican, Italian, continental and even asian cuisine in a space suddenly cutting out the ambient noise with its own features, like a flowing stream, potted plants and shrubs all over and by the indoor restaurant shielding it from the road D cafe is the best treat for all senses a human has!
Best view in the city!
A view from the Only Indian place to be targeted & bombed during world war I.
The Madras Light house!
Yes, View of Marina beach and the neighbouring historical buildings from the top of this green light house (solar powered) is worth a shot!
By the end of the 18th century, As capital of the Madras Presidency which encompassed much of south India and also Ceylon (SriLanka), The City of Madras served as the nerve centre of the sea trade controlled by the British East India Company. The old light house building being an important structure for the sea trade remained one of the primary reasons for attracting the attention of the German warship SMS Emden during World War I. The lighthouse was the main target of the attack in which the High Court campus was bombed on 1914.
Standing as the only lighthouse in India being within the city limits , It is one of the few lighthouses in the world with an elevator. So for a visitor of any age its easy here to reach the top of a lighthouse and enjoy a serene view with some sea breeze from the beautiful Bay Of Bengal.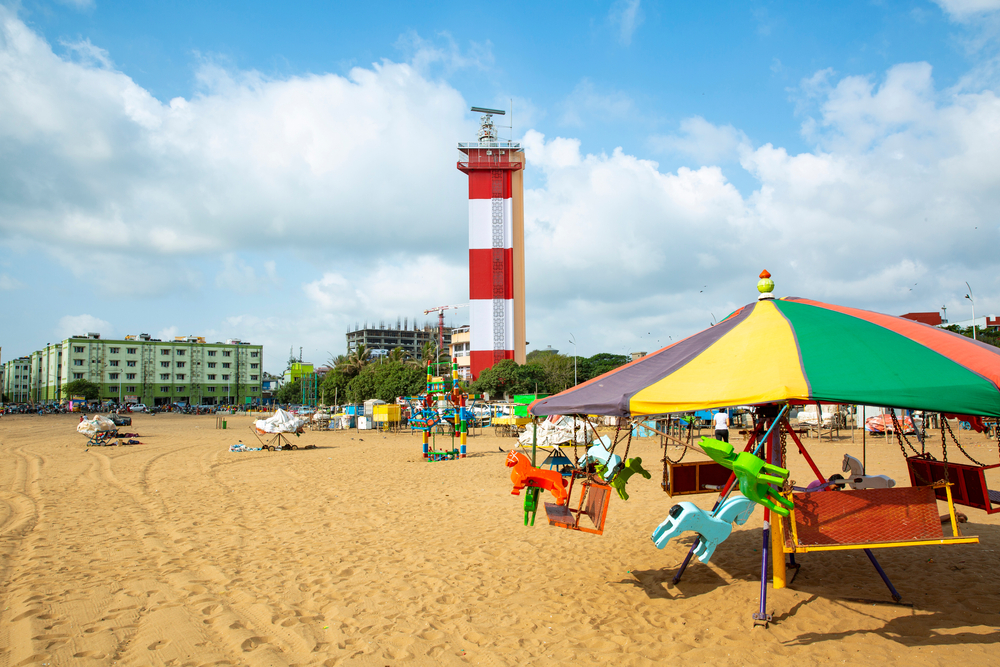 Best quick bite!
Jannal Kadai in Mylapore is a small window shop where people line up to have their tasty Bhajjis. Bhajjis is a snack that is popular in many parts of India. In Chennai, this is served with different chutneys of local flavours. One can also find some excellent bhaji outlets on East Mada Road.
Looking for some delicious Burmese dish? Then you should head right up to Atho anna near Burma bazar. Here you can find varieties of Burmese dishes especially, Atho which is popular street food in Chennai. This man with his small cart and not even a name board will surely feed your taste buds some betterness. Not only this there are many more Burmese dishes like Bejo, Mohinga, masala egg… To tingle your tongue .
Best day trip out of town!
Mahabalipuram!
The Shore temple complex and collection of Royal monuments of the pallava dynasty.. is the Best day trip out of chennai.
A 60km drive along the scenic EastCoastRoad from the main city of chennai leads us to Mahabalipuram, also known as Mamallapuram.
The site has 40 ancient monuments and Hindu temples,including one of the largest open-air rock reliefs in the world: the Descent of the Ganges or Arjuna's Penance.
The group contains several categories of monuments:
* Ratha temples with monolithic processional chariots,
*Mandapa viharas (cave temples) with narratives from the Mahabharata,
*Shaivic, Shakti and Vaishna inscriptions in a number of Indian languages and scripts;
*Rock reliefs (particularly bas-reliefs),
*Stone-cut temples etc.
Marco Polo and the European merchants who came to Asia after him called the site Seven Pagodas. One of these is believed to be the Shore Temple. The temple probably acted as a landmark for navigation of their ships. As it appears like a Pagoda, the name became familiar to the seafarers.
A group pic with the shore temple at backdrop during twilight after sunset is gonna decorate your drawing room for sure!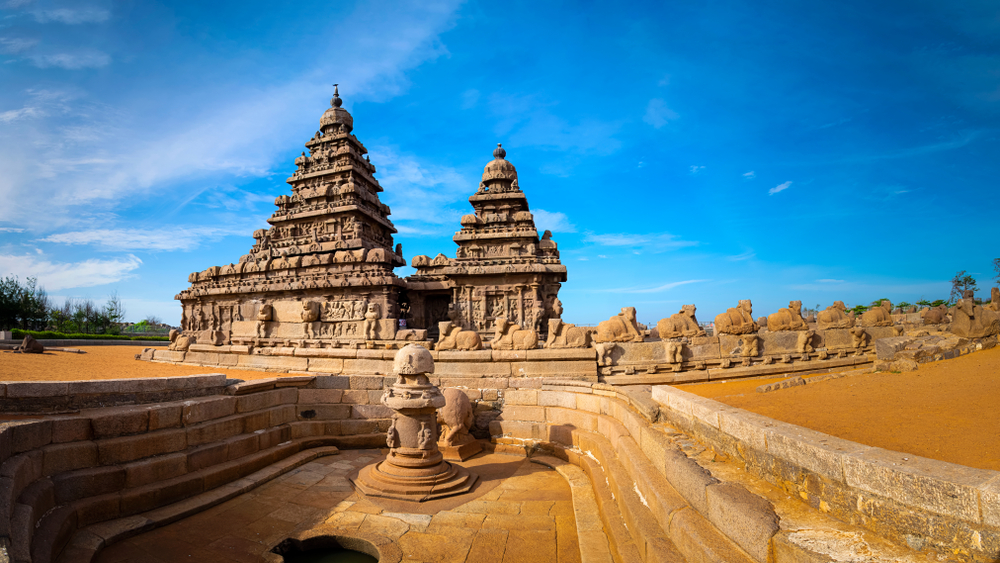 Cute cafe!
Ever heard of a cafe with an attached bookstore?
Writers Café in Gopalapuram is a must visit for all the café and book lovers. The Higginbotham's store in the café has a wide collection of books, some rare and some exclusive books as well. however, you get to glance through these books only after you buy them.
Possibilities of meeting some famous writers, poets or lyricists is also high… As this place has been heared by lots as birth place of lots of interesting songs and stories.
Historic moment!
Talking about History,
Chennai corporation being the first City corporation of India, is itself the 2nd oldest City corporation in the world after london.
Thus Chennai holds a lot of the biggest, largest and firsts. Some of my favs are..
*Spencer's plaza is the First shopping mall of India (1850s)
*Higginbotham's bookshop in MountRoad is the First and oldest existing book shop in India
*Vandaloor zoo is the first public zoo of India
*St. Mary's church inside Fort St.George is the oldest Anglican Church and also the oldest british building in India
*Madras High Court complex is the 2nd largest Judicial complex in the world after London.
*WorldBank building in Chennai is the biggest outside its headquarters in Washington DC
*CMBT is the largest Busstand in Asia
*Anna Centenary library is the largest library in South Asia
*Koyambedu market is the largest vegetable market in South Asia
* Port of Chennai was the biggest artificial port and only functional port in East asia during WorldWar ll.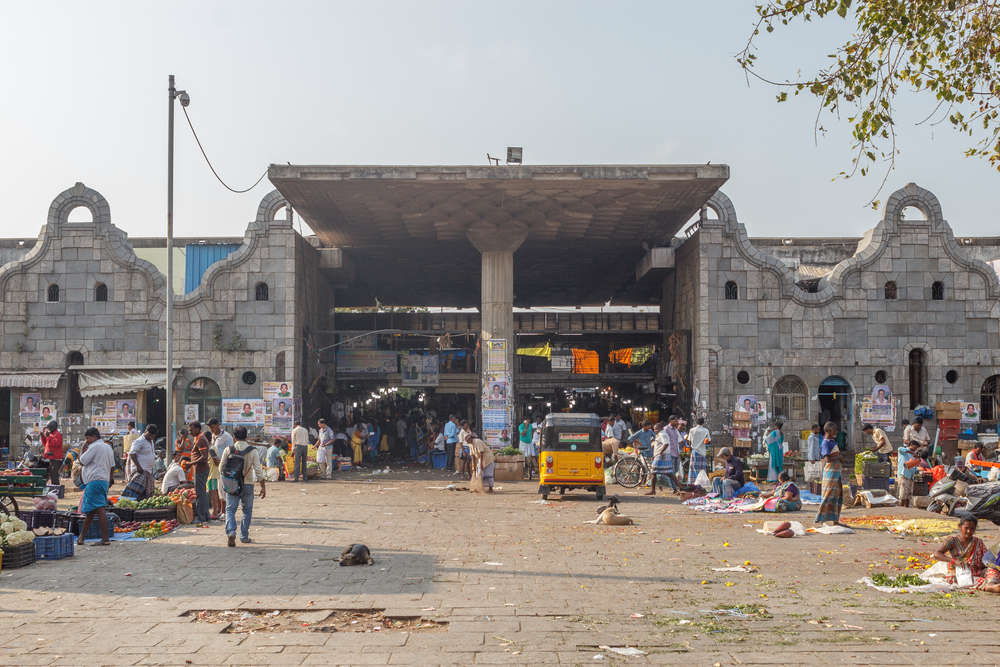 Tourist trap to avoid!
Be smart enough when you choose your ride, prefer using online taxi services like uber , ola etc.. even the local bus service is more convienient and cheaper .
Though the local AutoRickshaw and taxi drivers sound too fluent in most of the European languages, their fare meters may run differently for different people.
Last piece of advice!
Travelling is a lifestyle for us Tamil people since centuries, as A famous Tamil quote written 2500 years ago by Kanniyan Poongundran in Purananuru says ""யாதும் ஊரே!! யாவரும் கேளிர்!!""
Which literally translates to "To us all towns are one, all men our kin".
Let's travel to cherish every culture, people and its traditions. Be smiling & Spread smiles!