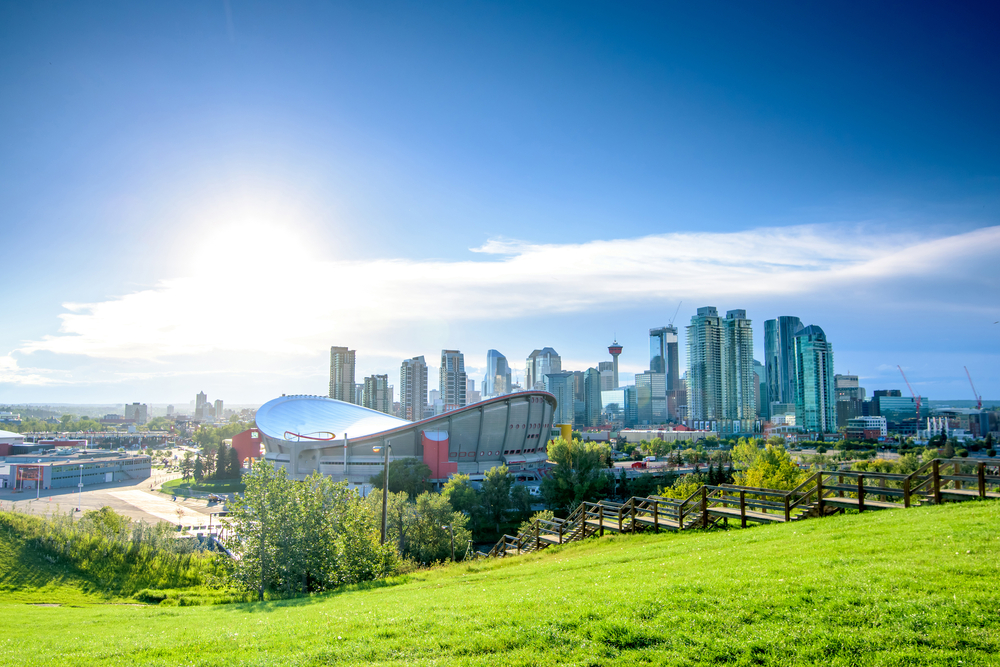 Best breakfast in town!
Reds Diner. Local to Calgary and with Four locations (One in the belt line, another in Kensington, One in the south on 58th Ave SE a 10 min walk from Chinook LRT Station, and the final one in the community of Ramsay). You're sure to be with accessibility of a location. The food is outstanding, and it really is the place to go for breakfast!
1 Museum not to miss!
The Glenbow Musem is one of Calgary's gems! It's multi-floor approach to some of the most intricate details of the provinces history from early settlers, and to the aboriginal communies. If you want to learn of Alberta's history… this is place to go!
The perfect picture!
The Calgary Peace Bridge!
A Modern, red pedestrian & bike bridge designed by Santiago Calatrava, a well-known Spanish architect. Located Northwest of the city center and west of Prince Island Park… this landmark connects the vibrant Sunny Side community to Eau Claire Park. A great view of the city walking in… definitely worth checking out!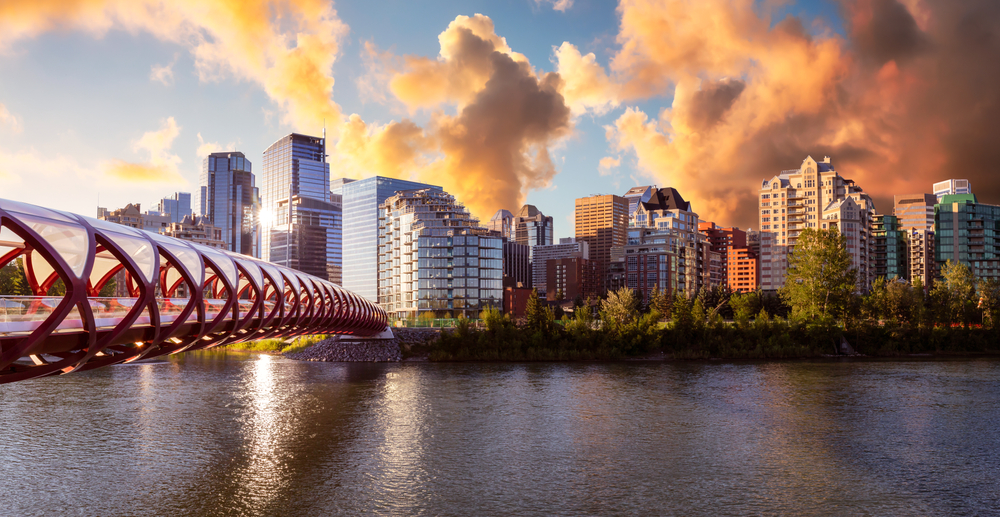 Where to dance!
Habitat Living Sound: This is a lively entertainment nightspot featuring eclectic tunes from house music to disco on a DJ–spun dance floor. Music and Vibe quality is their priority. Habitat Living Sound is a DJ owned and operated boutique electronic music venue specializing in house and techno but hosting multiple forms of electronic music with local and international guest DJs every week. Despite its small development, it has big vibes and is home to many of Calgary's best up and coming as well as seasoned DJ experts and international guests. The atmosphere of Habitat is profoundly curated and authentic. They also organize live music performances are here. DJ, House Music, Eclectic Tunes, Dance, Bottle Service, Private and Corporate Event, Disco, Special Drinks & Birthday Party
A treat yourself meal!
Chops Steakhouse & Bar: Definitely a place for a great meal! Pricey and absolute wonderful quality. Locations have very beautifully architecture. A great place to get a good steak for a good value. The Chinook location is within a 2 minute walk of a local Cineplex Odeon. So after a meal… catch a movie. Great way to spend am evening!"
Best view in the city!
Mt Pleasant View Point (Especially at night!). This location is public transportation friendly just north of the downtown for a quick 3 minute bus ride. Upon the upper hill, you can see one of if not THE best view of city skyline from this vantage point. Definitely a must!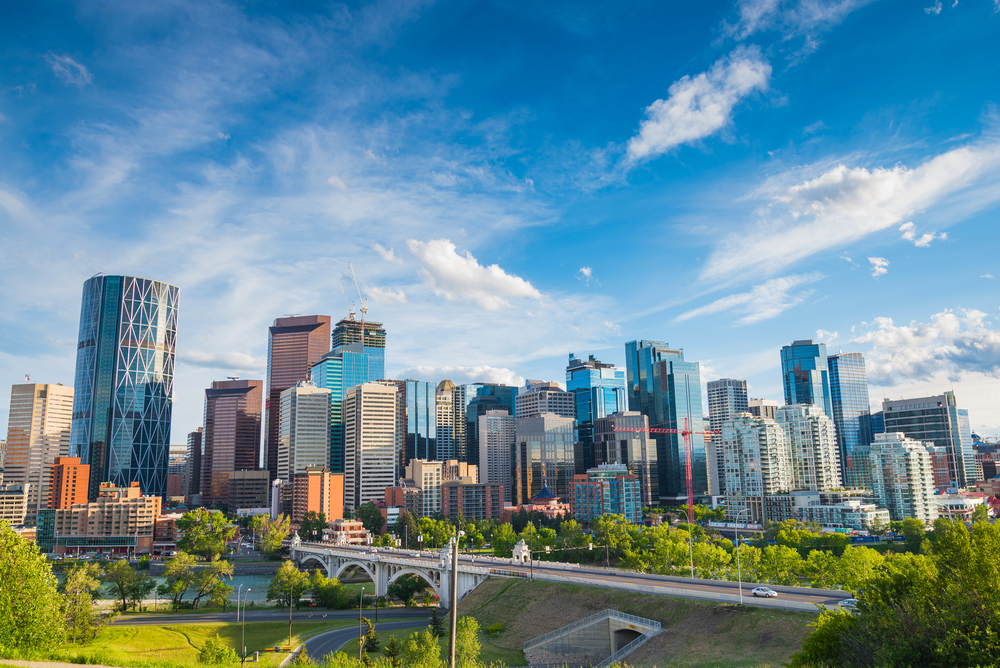 Where to sweat!
Goodlife Fitness. With a name known all around the country and multiple locations in the city. No matter where you're staying… Goodlife is the gym to go to. Best location is either in Dearfoot City or Sunridge area.
Best quick bite!
Seniors Pizza! This place is up in the far north side of the city. A 15 min walk from public transportation off Center Street… but SOOO worth it! With over 3,000 Google reviews as well as my years of personal experience (and many slice consumptions). This is the place to go! Highest recommendation is the Chicken Donair pizza! 2 HUGE slices for under $7… guaranteed you will be FULL after 2 pieces from here hit your mouth. The line (even before social distancing for COVID) at times can be down the street even! Definitely a go to!
Best day trip out of town!
Banff/Moraine Lake: For adventurers… hikers, nature lovers, and just outdoorsy people. This is the location for you! In the Summer months… a bus service called ""On-it"" will take you to and from between Calgary and Banff. A price is around $10 per way. With 3 pick up locations throughout the city (one in the far south, one in the city center, and one jn the far north)… where ever you're staying, this bus is accessible.
In off summer months… Poparide is a popular method of travel to get to and from Calgary and Banff. Moraine Lake will require a more personal touch of a vehicle.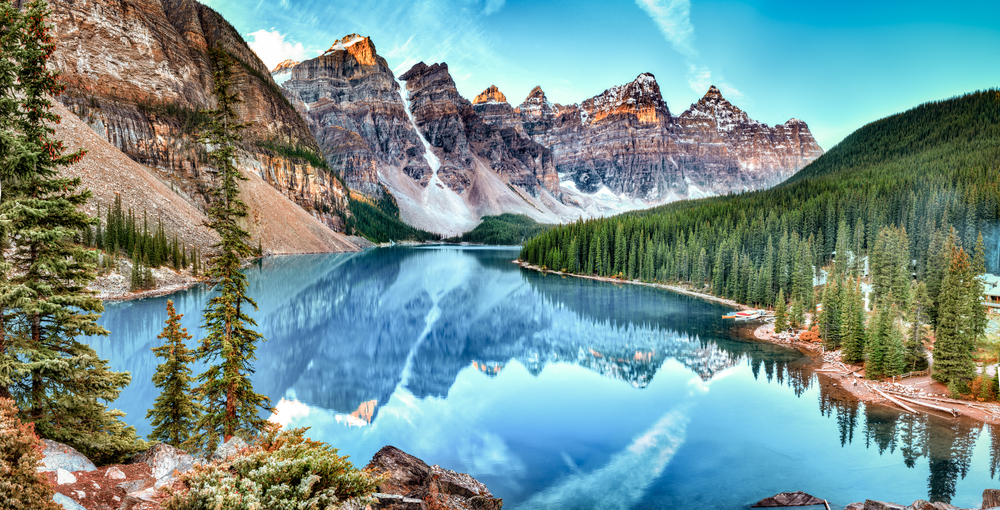 Where to try the local cuisine!
Peters Drive In!
You come to Alberta… you have to try some Alberta Beef! This burger drive in has been around for nearly 60 years! It has built a reputation on its unique flavor, and a bonus is their 4,500 milkshake flavor combinations. If you're looking for a good meal for around $10. This is your place!
Also public transportation accessible.
Family fun!
2 locations come to mind
Calaway Park
It is Western Canada's largest outdoor family amusement park. The park is located in Springbank, Alberta, 4 kilometres west of the city limits of Calgary on the Trans-Canada Highway. This Family Setting has been around for nearly 40 years!!
Drumheller – The Royal Tyrell Museum
Established in 1985… The Royal Tyrrell Museum of Palaeontology is a palaeontology museum and research facility in Drumheller, Alberta, Canada. The museum is situated within a 12,500-square-metre-building designed by BCW Architects at Midland Provincial Park.
It is located about 90 minutes from Calgary via car.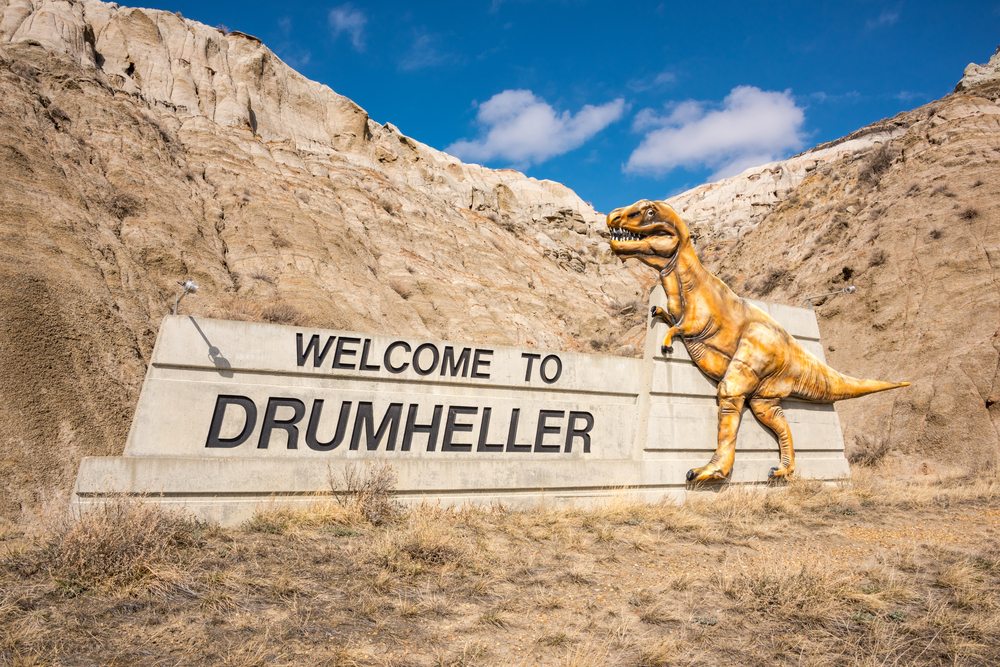 Cute cafe!
The Purple Perk! Located in the historic Mission district of Calgary, they are here to supply you with your Coffee Market needs. Drop by for a delicious coffee beverage (or hot chocolate!), chill out and relax in and out. Known to be a very popular place!
One experience not to miss!
The Calgary Zoo: One of the few Zoo's to actually house Penguins! Make it a day event, and head out to check all the live animals that the Calgary Zoo has to offer! But the most recent addition and attraction…? Actual Penguins from Antarctica!
Historic moment!
Heritage Park: Step back in time at Canada's largest living history museum. With more than 200 exhibits and attractions spread over 127 acres of lush parkland, Heritage Park Historical Village has a lot to offer both the history buff and the pleasure seeker. It's the perfect balance between historical fact, adventure, discovery and fun that makes our take on the tale of Western Canadian settlement so unique.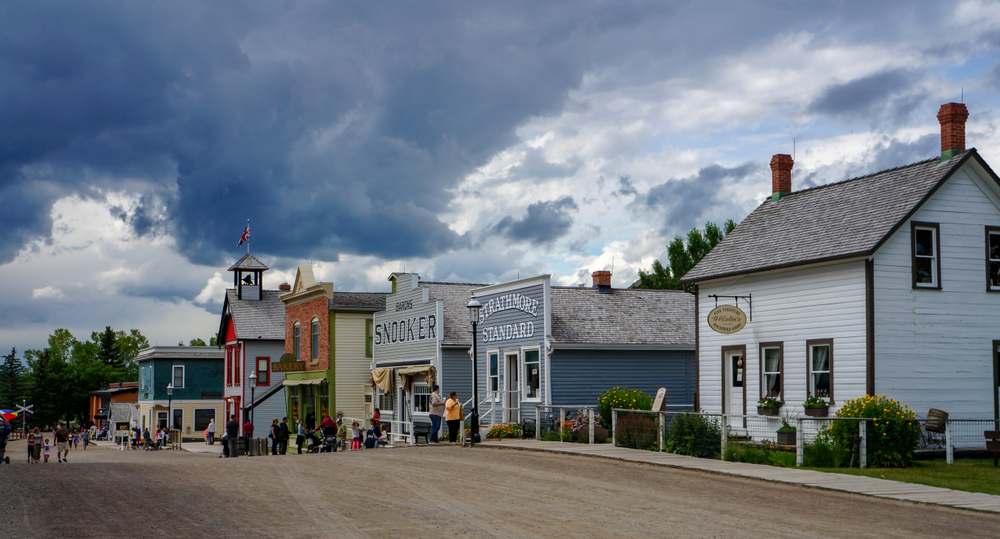 A tourist trap to avoid!
Crossing Mills is an outlet mall that is just on the outskirts of the city. If you're up for shopping… the hit it up. But without a car… you're looking at 60-90 minute commute on the Airdrie Transit bus system which is more then the average fare for the local public transportation. Most of the stores there are available at shopping centers inside the city limts. Before going here… do your homework, and ask yourself if you really can't go somewhere closer!
Anything else to add…
Prince Island Park is the last gem worth mentioning! Just directly north of Downtown… it's a wonderful place to hangout in the summer months.
In the Winter Months… head over to Olympic Plaza and you can rent ice skates and go skating there for free. Local hot chocolate is also there as well as a Tim Hortons near by for a truly Canadian experience!"