With international travel to the USA reopening to 33 countries in November, there has never been a better time to start planning your next adventure. Book a flight to your dream city or check out our list of the top experiences every traveler needs to have in the United States!
Ski in the Rockies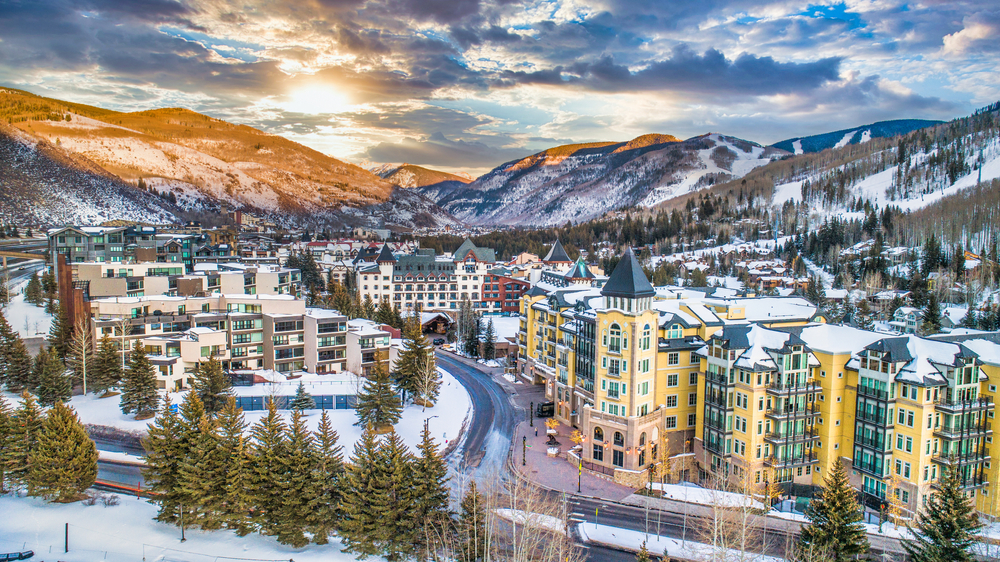 Although there is incredible skiing across the United States, from Lake Tahoe, California to Stowe, Vermont, there is nothing quite like skiing in the Rocky Mountains. Denver, Colorado is the perfect jumping-off point for many of the best resorts like Vail and Breckenridge. If you don't mind a little drive, Telluride, Colorado, and Jackson Hole, Wyoming are also worth a visit. If Salt Lake City is your destination, you are an easy drive to Alta, Snowbird, and Park City Mountain Resort! If you're a skier on a budget, check out this list of the most affordable lift passes in the area!
Catch a Broadway Show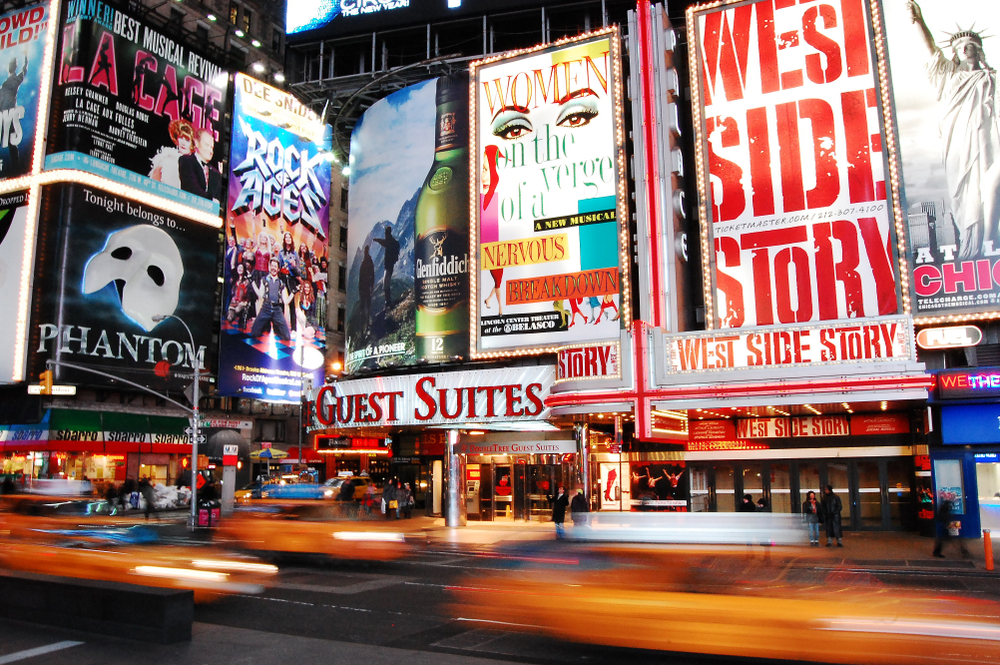 Broadway is back and better than ever! The most famous shows in the world are back in production and there has never been a better time to see them. Get discounted tickets at the red TKTS booth in Times Square or check out TodayTix for online deals! Some theaters close for public holidays like Thanksgiving and Christmas, but you should check each show's schedule directly on their website! Broadway is located in the Theater District of Midtown, Manhattan, and easily accessible by the New York City Subway!
Hike in Yosemite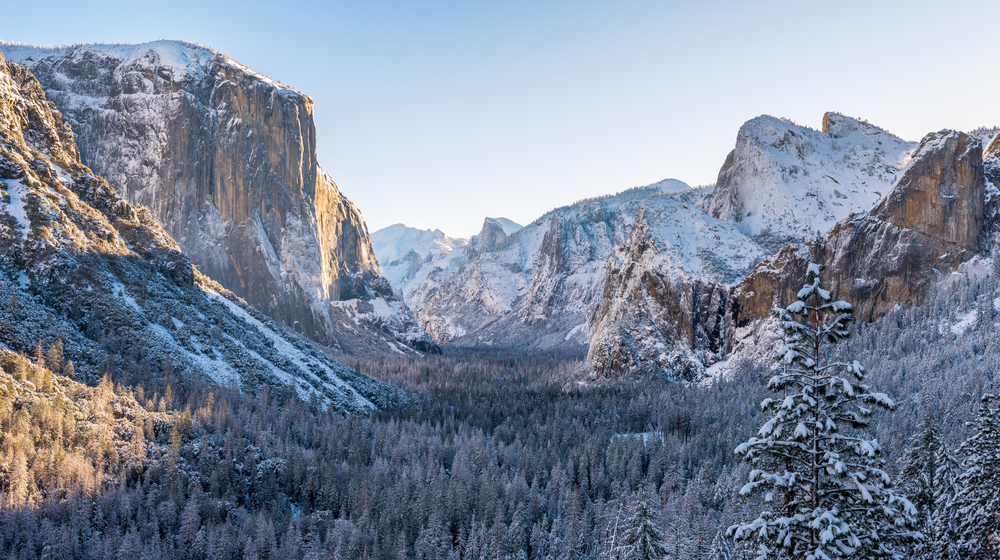 Yosemite is open 365 days a year and is an incredible experience in any season. You will need to wear warm clothing and check which entrances and hiking trails are open, but with stunning scenery and far fewer tourists, Yosemite is a great destination this winter! If you can wait until Spring, you will get the waterfalls at their strongest as the snow begins to melt and days get a little warmer.
Island Hop in Puget Sound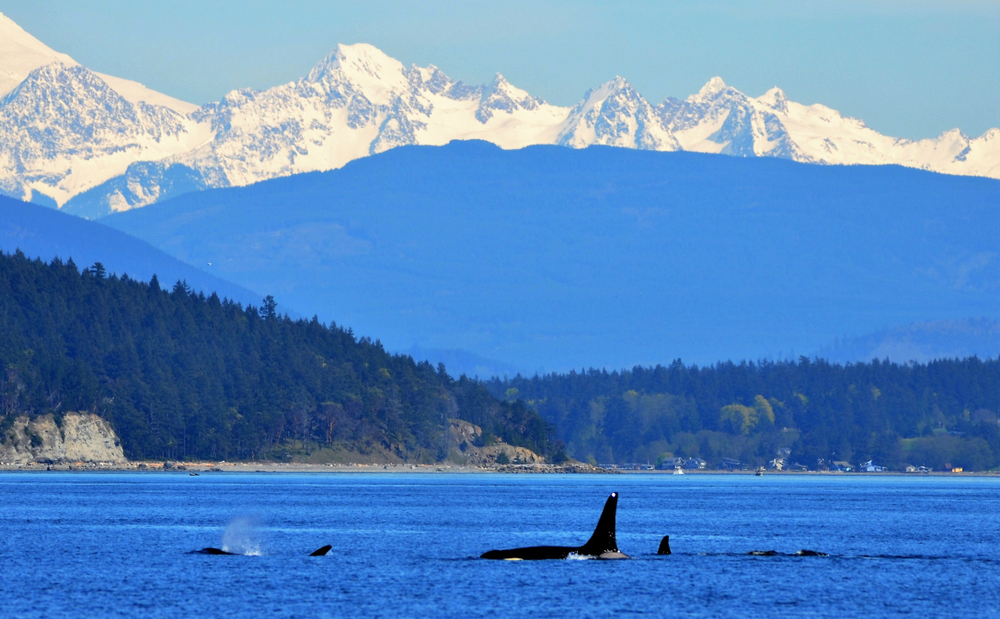 The Puget Sound in the Pacific Northwest is an incredibly beautiful area full of wildlife, stunning vistas, and nature to explore. The San Juan Islands are a collection of 450 isles that span from Washington into Canada and many have ferry services between them. You can whale watch, hike, ride bikes, or do any number of other outdoor activities. Start the trip by flying into Seattle, which is worth a visit on its own, then take the incredible Washington State Ferries from there.
Visit an Iconic Theme Park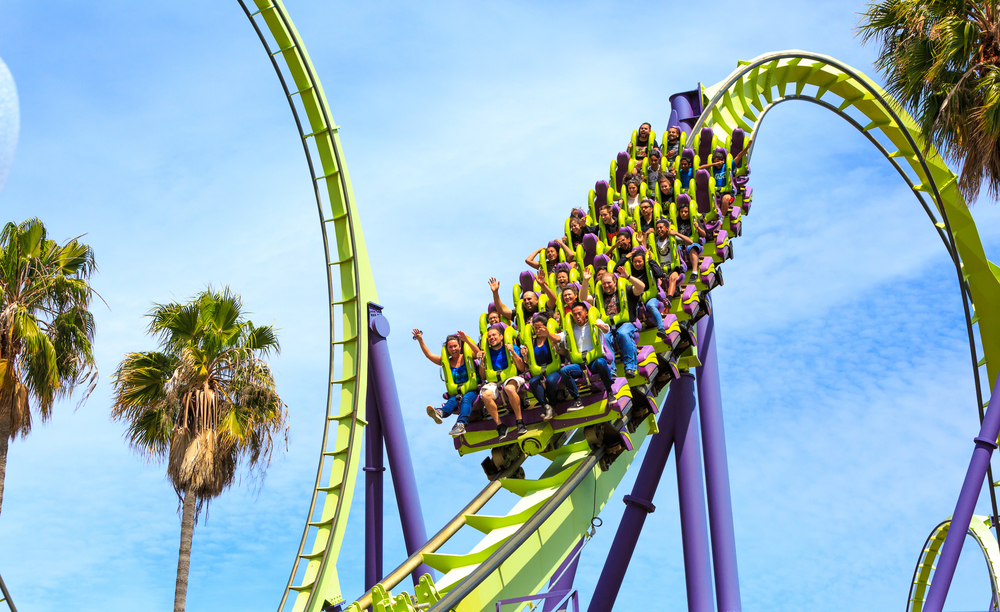 The United States is full of theme parks and many have special events throughout the Christmas season. The classic parks like Disneyland and Disney World are both open year-round, no matter the weather, and have special Christmas events throughout December. Six Flags has 27 parks around the United States, so it's easy to add a ride on a thrilling roller coaster to your next trip! Hours and months of operation vary by park, so check out each individual park's schedule. If a more unique experience is your thing, don't miss Graceland (Elvis' home) or Dollywood (a Dolly Parton-themed park) for truly special experiences!
Beach Trip in Miami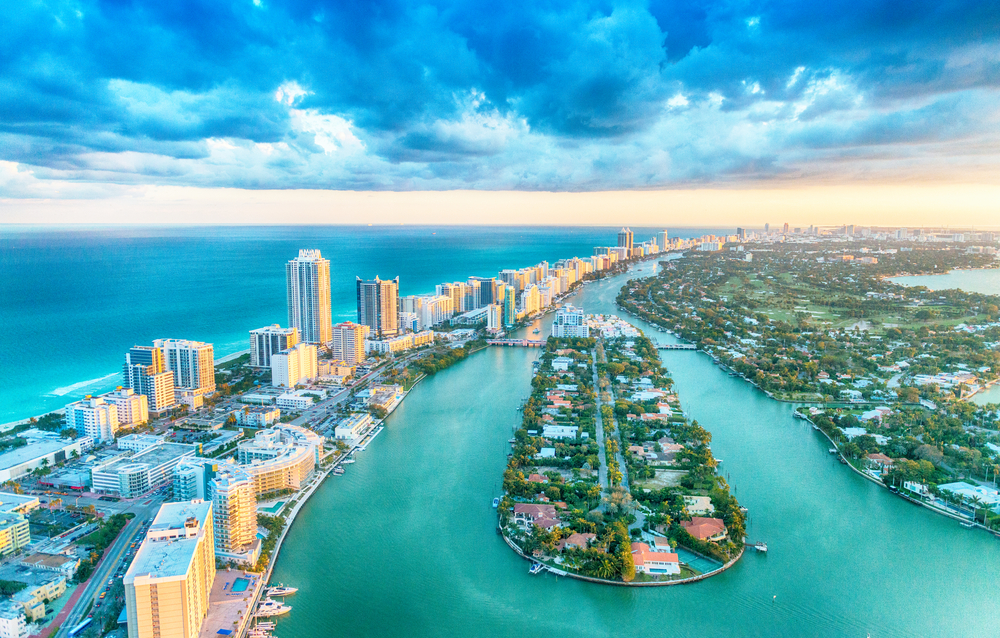 With temperatures in the 70s°F/20s°C from December through April, Miami is your spot if you're looking for tropical weather in the winter. Besides having gorgeous beaches, Miami is a large cosmopolitan city known for its cuisine, art scene, and excellent nightlife. It's also easy to get from Miami to some of Florida's other must-sees like the Everglades and the Florida Keys.
Check Out a Festival!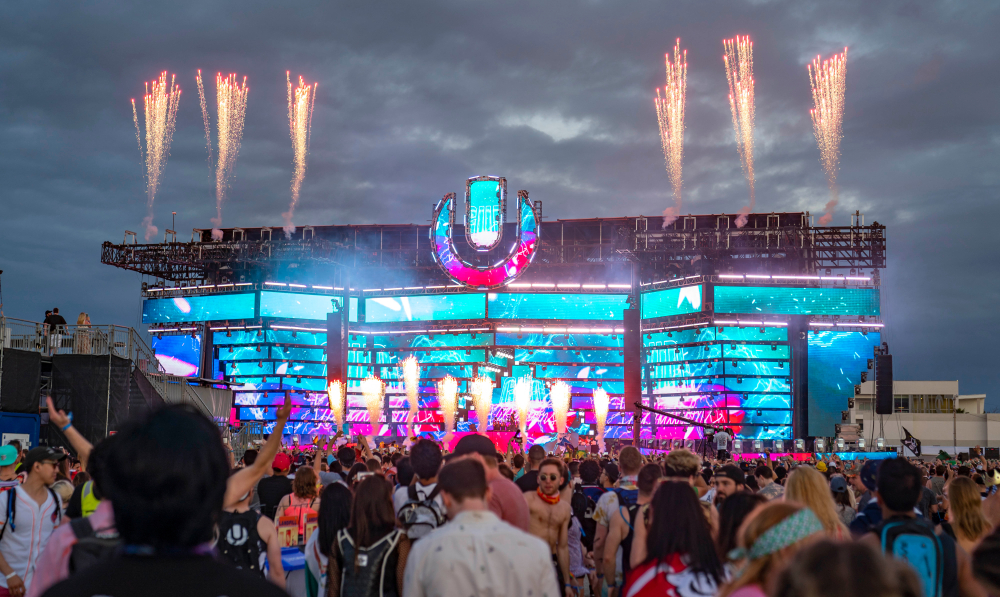 Many of the most famous American festivals are gearing up for 2022 and there's never been a better time to grab tickets. Whether you're into electronic music or country-bluegrass, there is a festival for your taste. Check out a complete list here for dates.
Some of our favorites that are back in 2022 are:
New Orleans Jazz Festival in New Orleans, Louisiana
Coachella and Stagecoach in Indio, California
South by Southwest in Austin, Texas
Ultra in Miami, Florida
Wine Tasting in Napa Valley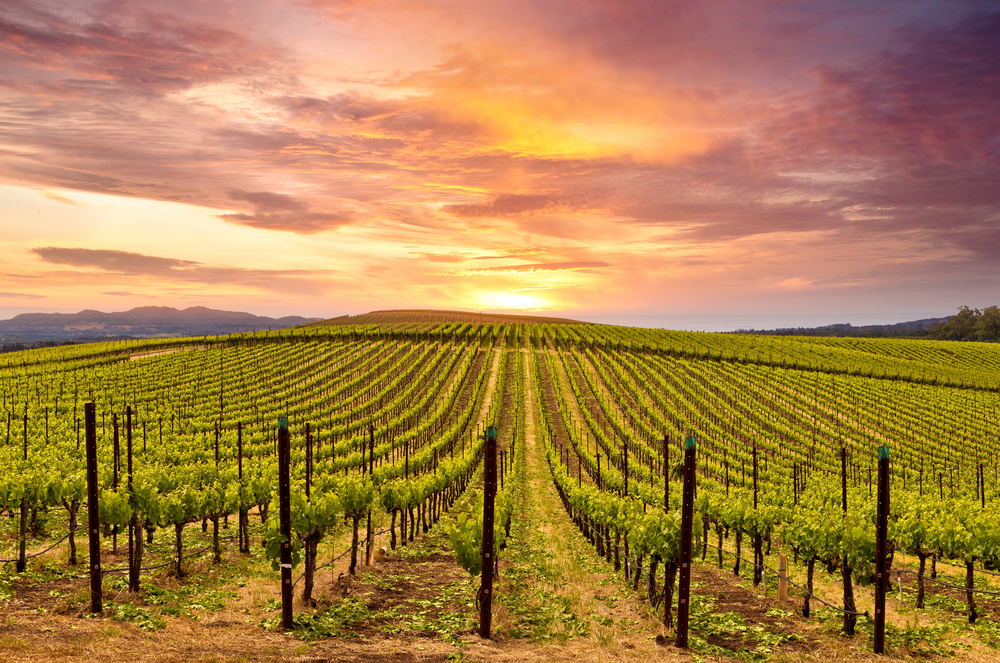 The most famous wine region of the United States is open year-round and winter is a great time to visit and avoid the crowds. Northern California has moderate winters, with highs in the 50s°F/10-15°C, and mostly sunny skies. A short drive from San Francisco, Napa Valley (and the less-known but equally beautiful Sonoma Valley) are exceptional choices year-round!
Explore the Hawaiian Islands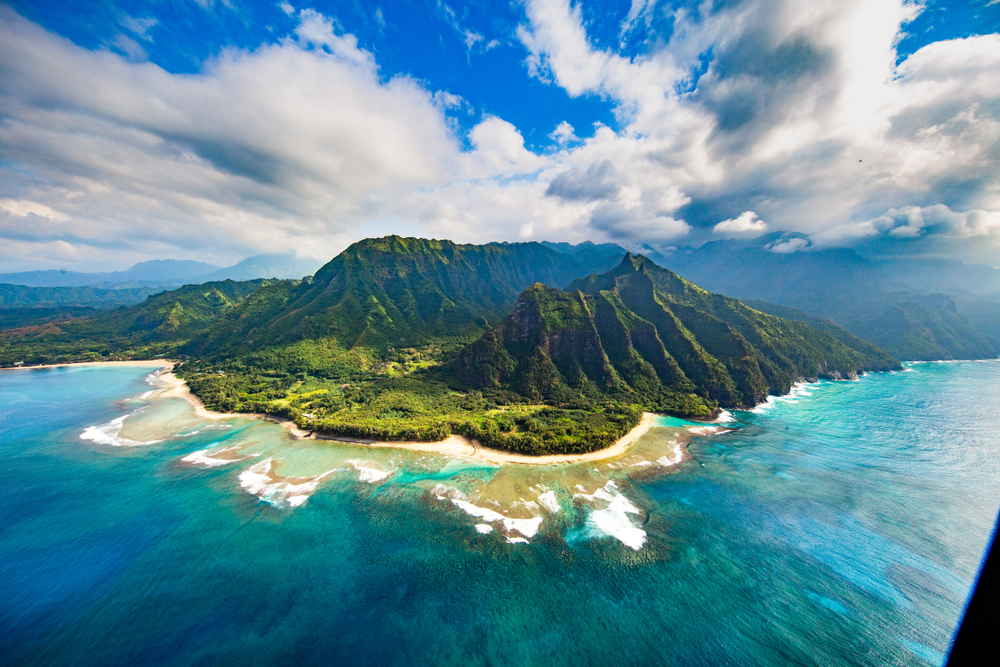 Hawaii is the perfect place to visit year-round and winter is no exception! With daily highs in the 70s°F/20s°C, you will be able to layout, hike, or partake in any number of water activities even when your home is covered in snow. There are 6 major islands to visit in Hawaii and many smaller islands, reefs, and atolls to explore. Whether you want to snorkel with incredible sea life, explore an active volcano, or simply enjoy the sunny beaches of the South Pacific, Hawaii will not disappoint.
Learn to Two-Step in Austin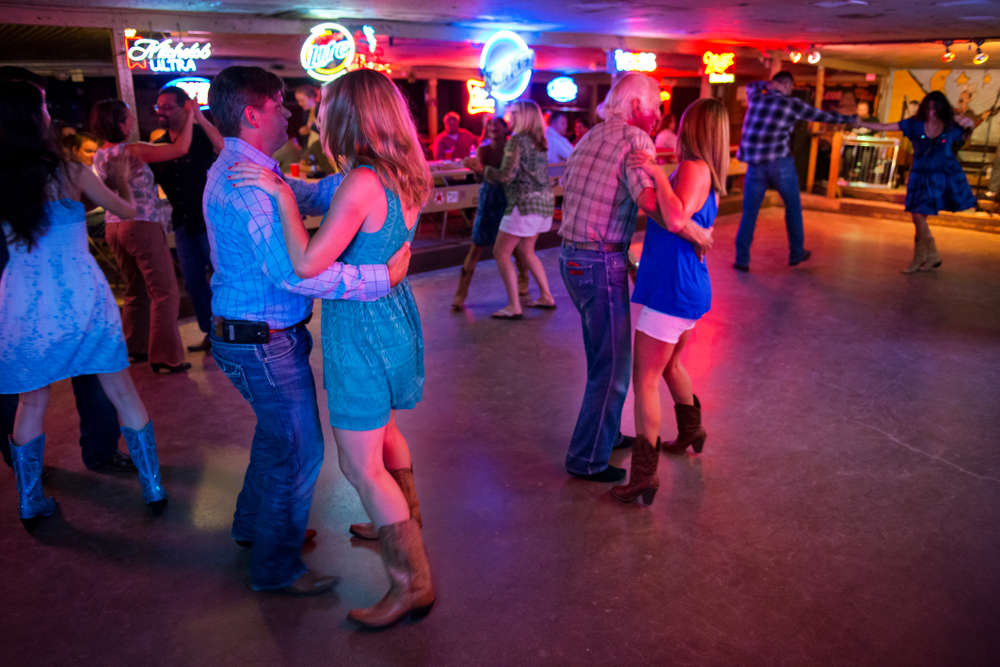 Have you ever been to a Honky Tonk bar playing Country Music with a dance floor full of locals all doing the same dance? If not, then you need to head to Austin, Texas, and learn to Two-Step! Our local insider tells us Broken Spoke and The White Horse are both great options for you to check out. After you've worn in your cowboy boots, head over to the oldest dance hall in Texas, Gruene Hall.