by: Ethan Clark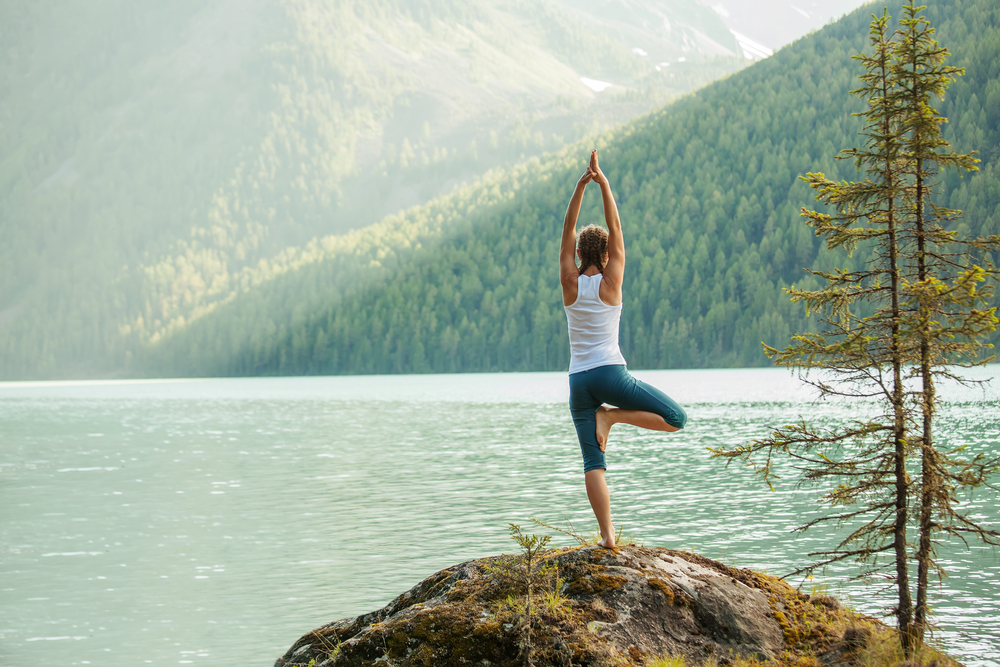 Whether you're planning a short weekend getaway or a week-long vacation that allows you to disconnect from work and home for a few extra days, vacations boost your mental and emotional health in a variety of ways. According to Psychology Today, a few of these mental health benefits include relief from chronic stress, depression, and anxiety, improved memory, and a better night's rest. Plus, these mental health benefits can also lead to improved relationships with others and a stronger immune system that's better able to fight off infections.
Are you ready to find out more about why you need to take a vacation? Check out the following tips from Couchsurfing.
Should You Stay or Go?
Will you go abroad, tour another part of the US, or stick close to home? Even though a staycation can be just as effective at boosting your mental and emotional health, a getaway may be in order to give your mind and body a break from the responsibilities of everyday life. Either way, it's a chance to de-stress, calm your mind, and recharge your body from the inside out. Wherever you go, consider saving money by using Couchsurfing to find a room (or couch!) in the home of a dedicated Couchsurfing host. You'll have a chance to stay with a local, make new friendships and enjoy a new kind of adventure!
Get Away From the Daily Grind
They say it's lonely at the top, and if you're in a leadership role in your workplace, you know this is all too true whenever it comes time to take time off. Those in management positions are notorious for taking work home with them, and that doesn't stop when they are supposed to be on vacation. Surveys among those in management roles show that taking vacation days can be the most effective method for keeping stress at bay, but the key is to really set aside your work and savor your time away.
Short on PTO? Get Away for the Weekend
A short weekend getaway can also boost your mental and emotional health—a major bonus if you don't have a whole lot of extra time or money on your hands. Weekend getaways, for instance, offer many of the same benefits as longer vacations—except they're easier to plan, result in less stress and worry while you're away, and they've been shown to boost creativity in the brain. Plus, you'll be more likely to disconnect from work over the weekend—whereas you may find yourself checking emails or worrying about your job when you're away for a week or longer.
Pack for Convenience and Less Stress
Whether you'll be spending much of your weekend lounging on the beach, hiking through the forest, or soaking in a whirlpool tub, it's important to pack for convenience, or you could end up stressing yourself out and wasting time on styling your hair, deciding what to wear, and applying makeup. After all, the purpose of a self-care getaway is to alleviate stress and anxiety, rejuvenate the mind and body, and boost your mental and emotional well-being.
As you pack for your self-care getaway, focus on multi-functional tools, appliances, and clothing pieces that allow you to pack lightly and get ready in less time. Several multi-functional tools for stress-free weekend getaways include the following:
Convertible clothing pieces
Facial mists that set your makeup and hydrate your skin
Lip colors that can also be used as an eye shadow or blush
Multi-use tool sets that include a facial scissors, nail file, and nail clipper
Beauty oils that moisturize your face, body, and hair
The mental and emotional benefits of taking a self-care getaway are extensive, but it's important to plan the right type of vacation for your needs. Whether you're looking to disconnect in nature, get lost in a good book, or finally learn to surf, the right type of getaway will leave you feeling happier, more relaxed, and physically, mentally, and emotionally invigorated.

Check out Couchsurfing to find a place to stay at your next travel destination. You get to stay with locals, meet other travelers and enjoy an enhanced travel experience!