Brandon Clifton spent two weeks driving up the east coast staying with Couchsurfing hosts. His goal: Interview, photograph and get to know them in order to tell their stories.
I'm Brandon Clifton, an Atlanta based portrait photographer and I tried couchsurfing for the first time ever. After a stagnant 2020, I made the bold decision to try new things, be adventurous and push myself to shoot new projects that were meaningful to me. So, I planned an ambitious east coast road trip from Atlanta to DC where I would stay with total strangers in their homes, photograph them and tell their stories. Skeptical and a little nervous at first, I pushed on and discovered something new in myself during each stay. What I found along the way were beautiful people sharing stories of humanity, hope and perseverance in a time where positivity is needed now more than ever. Over the next five posts, I'll be sharing my personal experience with each host, showcasing who they are and telling their story. That being said, first up was Kirsten and her daughter Sylvie.
I remember pulling up to Kirsten's house around dusk. There appeared to be no lights on in the house except for a second floor window to which I saw a girl staring out at me (it looked like something straight out of a horror movie). Instantly, I considered bailing and getting a hotel. I think back to that night with amusement because as soon as the girl from the window came out to meet me, all my fears dissipated and I quickly realized I was in the company of highly intellectual like minded people. The girl in the window was Kirsten's daughter, Sylvie, a vibrant 23 year old grad student who studied anthropology while in Lebanon. Kirsten was on a bike ride, but arrived soon after my arrival. To my surprise she was just as vibrant, hilarious and thoughtful. After brief introductions, we began sharing stories about life and Couchsurfing. She often talked about how couchsurfers who stay with her are brought by fate.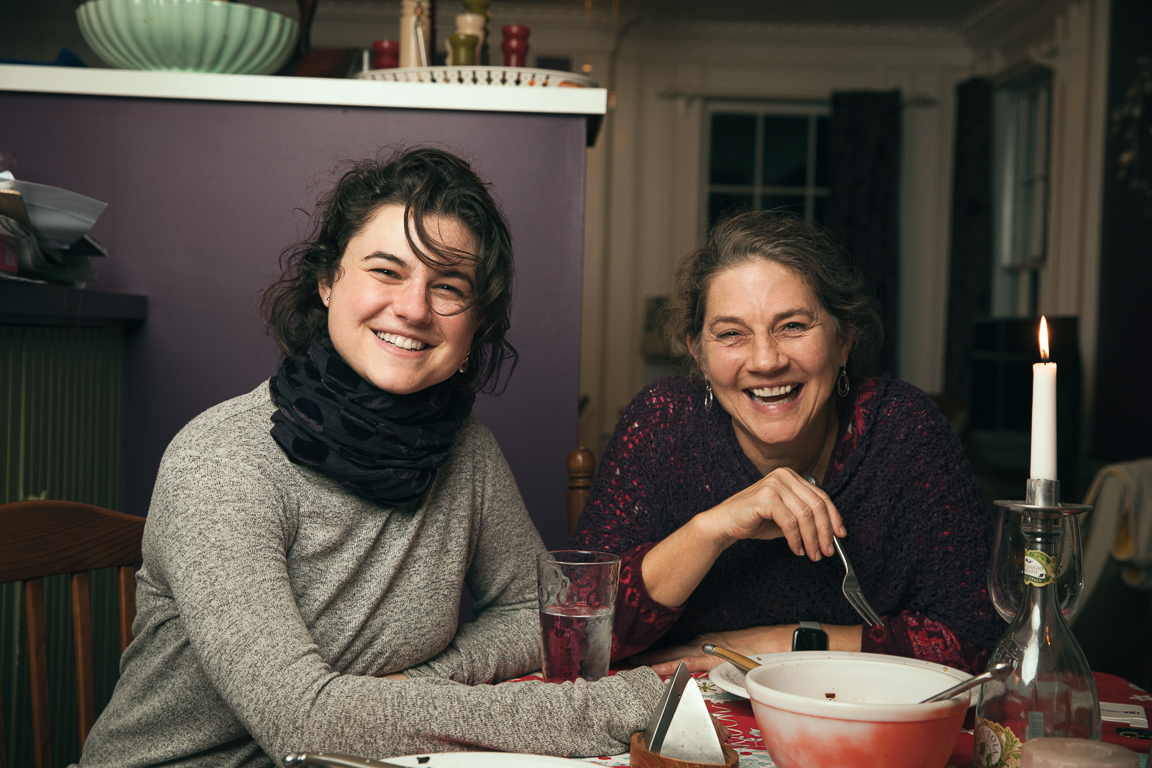 "I believe there are reasons we all come together. My second couchsurfer, his name was Julian, he came here and just hung out and extended his stay for a couple of days because he liked it so much here. He was from Woodstock, New York where my ex husband grew up and it turned out that his grandmother was really good friends with my ex husband's grandmother. And then a guy I met on a bike trail, Richard just moved here from Woodstock, and has a coffee shop in town, so I took Julian in and introduced them and it turns out Julian's sister went to high school with Richard. It was just this unfolding, but Julian, he just enjoyed being here. He was doing some online classes so he just hung out and did his classes. It was so lovely to have him here. I can't imagine not wanting to have people here. And I feel like the people that find you are the people that were supposed to find you and that's what it's all about. It's a trusting of letting the universe map it out for you."
"Another guy I had here, he was here for work. He was a musician. It turns out that his father grew up one town away from my grandparent's farm in Canton, Minnesota. His dad was from Harmony which is right next to Canton and we're talking small. So that was a weird thing. The first person I hosted was from North Dakota which is where my parents are from. There are people that seek you out for no reason but you also accept them because there's a story there and I truly love connecting people. I love bringing people together. I love opening up my home and embracing them."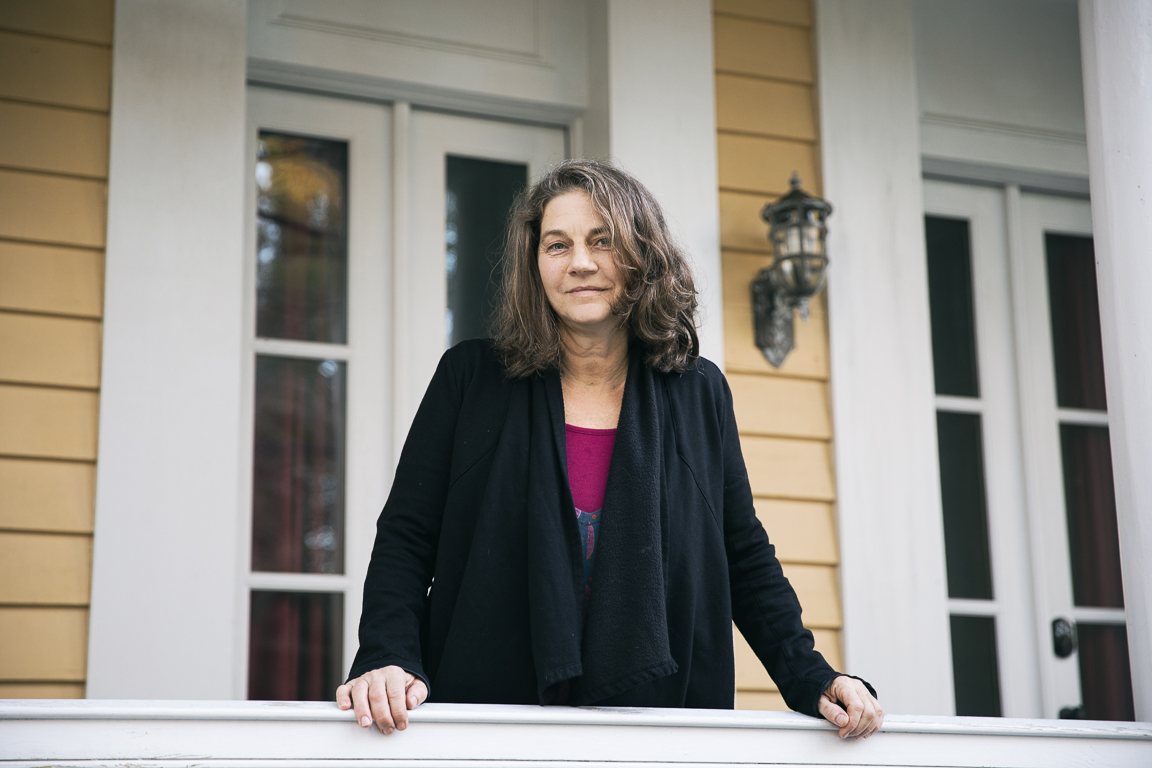 "I grew up ice skating and we took in what we called "boarders" so since I was six years old I've had people living in my house that weren't family. I was the youngest of three kids but I'm nine years older than my next sibling, so I was almost like an only child, but I always had all these people living in my house. And some of those people were year round and some of them were just every summer so we could end up with like three to five skaters being in my house at any given time."
There was a moment while photographing Kirsten that I asked if being photographed was distracting or a weird experience for her. I think she was being nice and sparing my feelings by saying she didn't mind it, but pointed out that the real moments in life are when it's just two people engaging in conversation, sharing stories and there are no phones, no cameras and no distractions. I thought that was beautifully put and totally agree, however it didn't stop me in trying to capture the essence of the person I was photographing.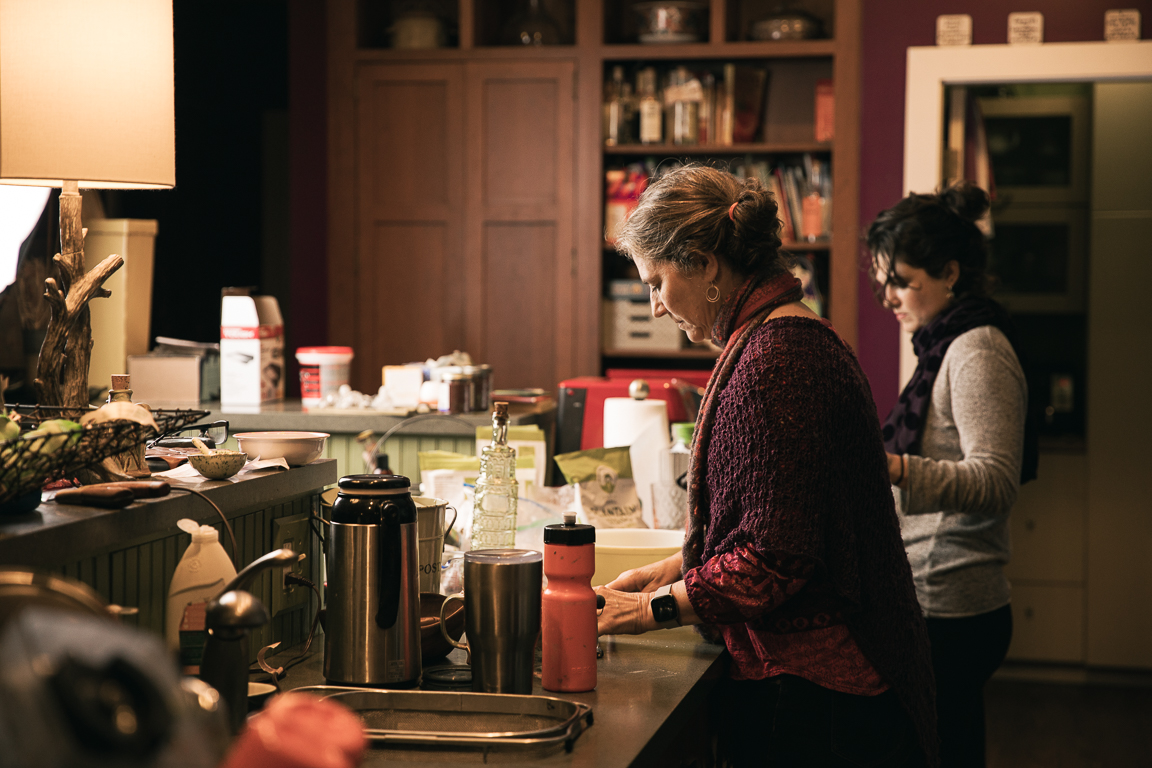 As the hours passed, any initial fears or hesitations quickly disappeared as I realized I was in the presence of amazing company. It's a bizarre experience being thrown into someone's life, getting to know them, their families all within a short period of time. In a sense you become part of their family for the short time you're with them. I didn't realize how much I needed to meet Kirsten and Sylvie until I did. It was cathartic being able to share our lives, goals and ambitions with one another. I thought to myself, "I must have gotten lucky with this first host" and was expecting it to go downhill from there. To my surprise, every stop along the way was equally as interesting and exciting as the last.