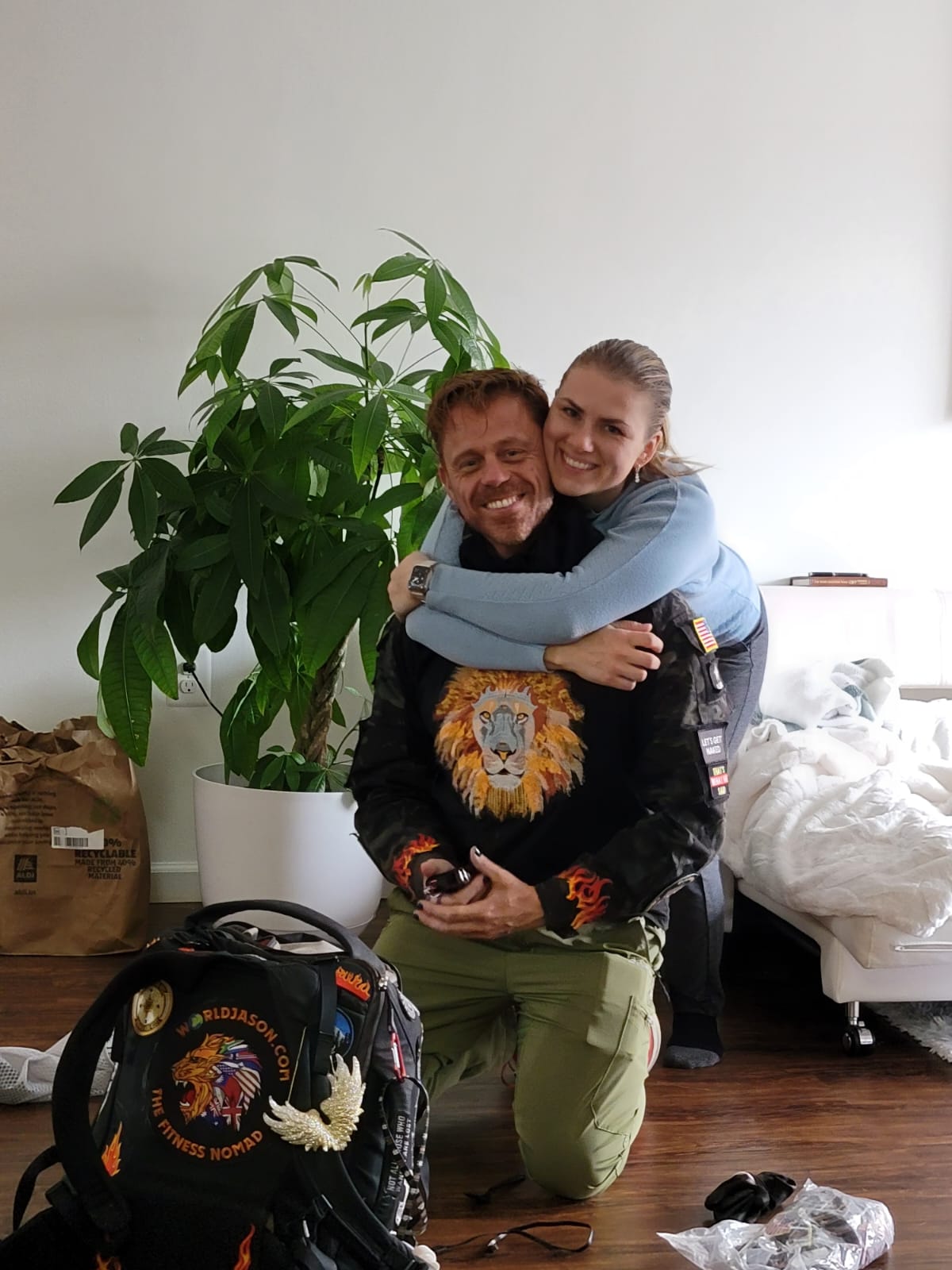 I was finishing a couchsurfing trip to visit every state in the USA in one year. I had couchsurfed the entire way and made amazing friends and memories everywhere I went. I had just made it to Washington DC and was headed to Virginia, which was state #40 of 50. Just 10 more to go…
It was during my Virginia trip where I stayed with a new couchsurfer. I was talking to my host about how difficult it is to maintain long term relationships as a full-time traveler. I realized I needed to meet someone who had the same sense of adventure as I do, and who was willing to travel with me into this big, beautiful world.
It just so happened that she had a sister who was visiting from Germany and who was also a Couchsurfer. In fact, she told me her sister had been the one to introduce her to couchsurfing, which I thought was pretty cool.
The day after I arrived I finally met Maria. We felt an instant connection and talked late into the night about so many topics. We both knew quickly that we had so much in common and felt a strong desire to stay connected.
The problem was Maria and I were both leaving the next day. She was visiting Miami and Las Vegas before heading back to Germany, and I had 10 more states to complete my quest to visit all 50 states…
It was Christmas time and I headed to Chicago to visit a friend. I just couldn't stop thinking about Maria and we talked and shared messages every day (have you seen the musical West Side Story ad heard the song "Maria?". That was basically me haha)
Maria was leaving soon back to Germany soon and I wanted to see her again to confirm how I was feeling. So I booked a ticket and made a trip to see the woman who has become the love of my life.
Best. Decision. Ever.
I finished my 50 state tour and flew across the Atlantic ocean to spend 90 days in Germany with Maria. She cancelled her lease, sold her stuff and now we are traveling the world together.
It's been an adjustment for both of us. I was used to solo travel. She was used to a less nomadic existence. But we love each other and are making it work and figuring it all out.
It has been a great experience to couchsurf together and inspire others to follow their dreams.
We look forward to many more amazing years of travel together and making friends everywhere we go.
We are thankful for and love to support couchsurfing.com and this great community. The most magical things can happen when you take a chance and open yourself up to the world!
Much love and kindness,
Jason and Maria