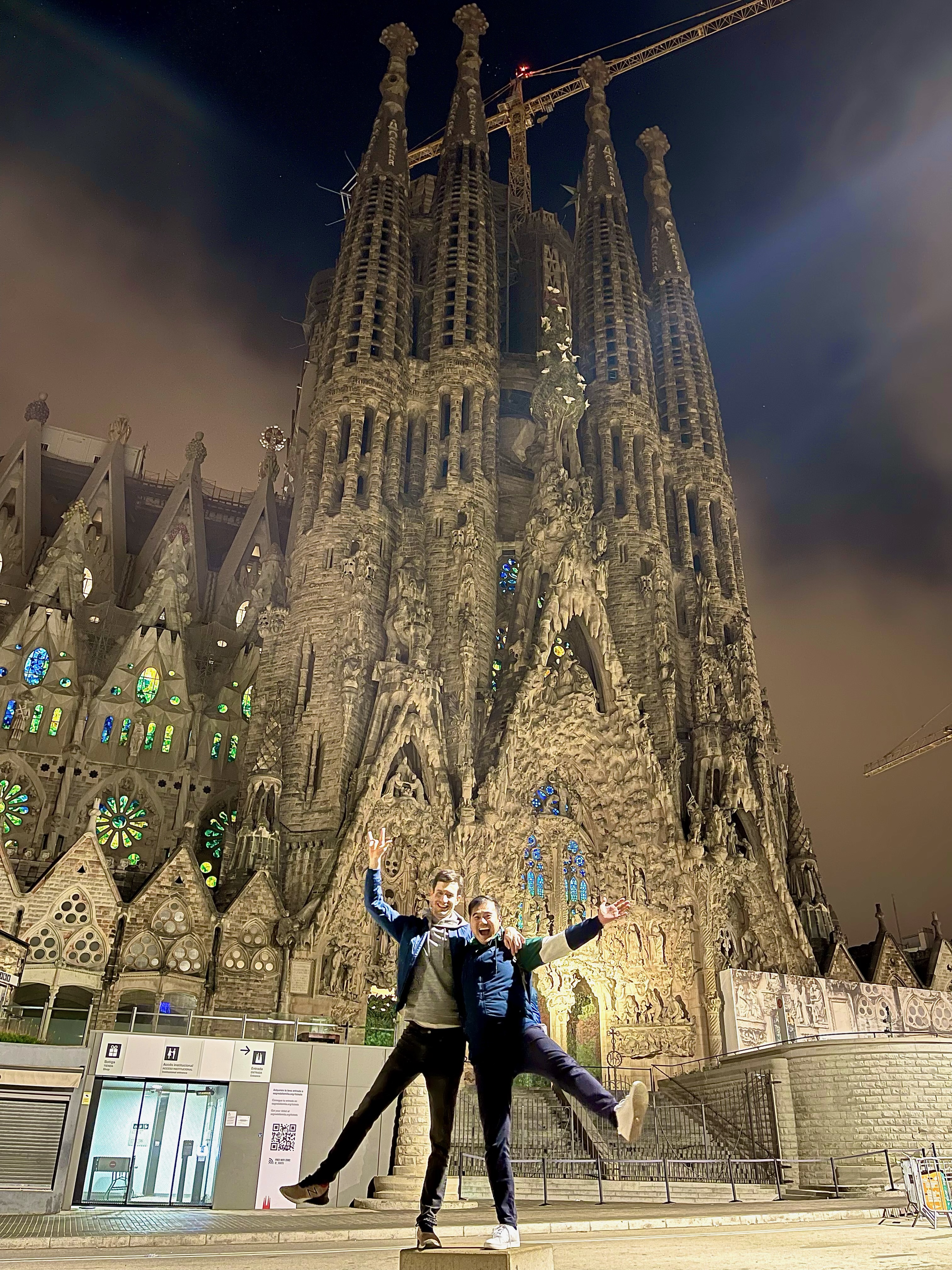 We all take different paths in life, but no matter where we go, we take a little of each other everywhere.
I met Slava in June 2018 in London, he was a stranger who graced our home and it has led to this wonderful friendship. Ours is unconventional yet true one. We may have gone our own paths but our friendship remained constant through the years. I always say that a "traveller is never intended to arrive." He is indeed a child of the Universe who has experienced the world in its depths, from various cities and continents, and has so much to tell and now resides in Barcelona.
Who would have thought at in this most unlikely place that we would be reunited again. En route to Andorra, I passed by his home in Spain to mainly see him and catch up with him and it was the best time. Years have have passed by, a lot has happened, but we are still the same people— grounded, high spirited and inspirational.
Thank you Slava for believing in this friendship. It is one of best encounters I had whilst living in London. The moment I saw you way back three and half years ago, I knew you were there for a lifetime. Our friendship will last a lifetime.
Thank you and best to really describe our reunion this time, we saw La Sagrada Familia together. It's simple, heartwarming and life-changing. ✨
That's the essence of surprises. Like how this friendship has came to life. A total surprise, hosting Slava in London back in 2018 through Couchsurfing and then we exchanged a part of our lives and we are forever connected. Distance has played a major part but it did pave the way for us to keep the memories we have made that are dear to us, looking forward to the time we would meet and see each other.
Fast forward to three and half years later and it finally happened in Barcelona. It was a highlight of this new adventure. We made new ones but we didn't forget the special people who in one way or another have touched us in the best way.
And since we've managed to meet again, I know it won't be the last time but a lot of other moments and encounters will come too. And thank you for allowing Dina to enter in this circle, what great souls these two have.
Encounters like this one is one for the books.