By: Ethan Clark
Ethan Clark aims to help others achieve a healthy lifestyle. He believes that understanding differences between people is important when finding a fitness routine that is effective.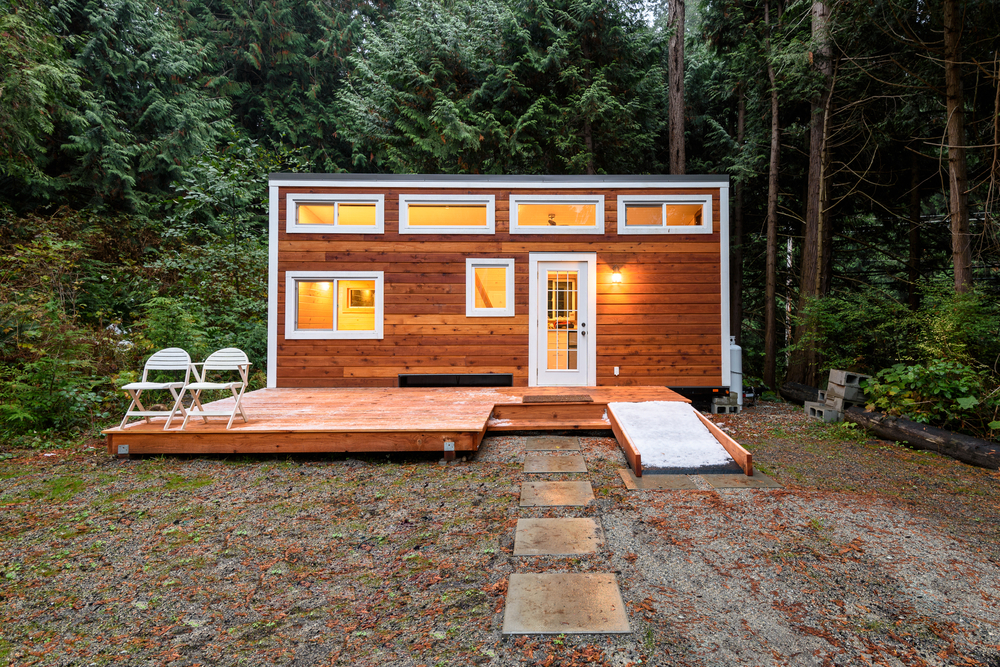 In the past few years, Tiny Society points out there was a surge in the popularity of tiny homes. While living in a tiny home certainly has its advantages, like affordability and flexibility, it can cause some slight difficulties if you want to host overnight guests. Fortunately, there are plenty of steps you can take to create a more restful experience for you and your guests — without breaking the bank. Couchsurfing shares a few here.
Create a Restful Environment
Sleeping in an unfamiliar environment can be difficult. The National Sleep Foundation explains strange noises often jolt even the heaviest sleepers into wakefulness, a problem that can be significantly exacerbated in a tiny home. Because you are sleeping in such close proximity to other people, it is far more likely that you and your guests will be making noises that keep each other awake — the sounds of sighing, snoring, or even simply rolling over can seem drastically amplified in smaller spaces.
White noise machines are a great way to combat this problem. Verywell Health explains these devices are helpful to those with insomnia; they create background noise that can help block out distracting sounds and lull people to sleep. At prices ranging between $20 and $70, it's easy to find a machine that fits into your budget. Their small size also makes them a great choice for a tiny home.
Also be mindful of allergens that can interfere with a good night's sleep. You can mitigate or completely eliminate the issue by removing any carpeting in your tiny home and replacing it with budget-friendly hard flooring. This can be a win-win, not just for you and your guests for a more restful night, but in the long run your return on investment can pan out when your home's value increases thanks to the updates.
Find a Great Air Mattress at Macys
No amount of white noise will help someone fall asleep if they're physically uncomfortable — and that's where an air mattress comes in. Air mattresses can easily be deflated and stored when you don't need them, which makes them the perfect space-saver if you only have occasional overnight guests. Best of all, a good air mattress doesn't need to be expensive. Trusted stores like Macy's offer high-quality mattresses for as low as $79 — and that's before accounting for any sales.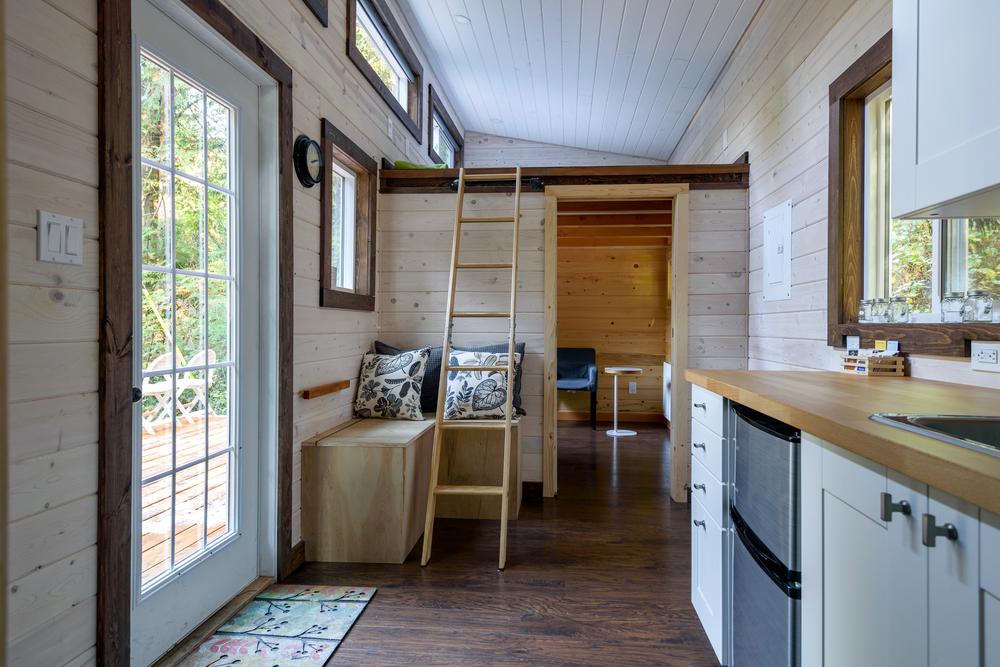 Utilize Dual-Purpose Furniture
If you have guests fairly frequently, it could be worth looking into furniture that can serve more than one purpose. These sorts of space-saving objects help to keep your tiny home organized and comfortable while still ensuring that your guests have a place to rest their heads.
Daybeds are a particularly good option. They act as comfortable couches throughout the day but can be easily made up to become beds on nights when you have guests staying with you. This is a great choice if you have limited floor space or multiple guests — not everyone needs to stay on an air mattress. To make it even better, day beds often have plenty of storage space underneath, meaning that you can free up more room throughout the rest of your tiny home.
Another idea is to add storage ottomans. They provide seating or a place to put your feet up, and some come on rollers so you can slide them out of the way when you need floor space.
Tiny homes can help you take stock of what really matters in your life by forcing you to cut out the clutter. While it may seem like the limited space will make it impossible to host your friends and family, this couldn't be further from the truth. With a little bit of careful planning, you can find affordable ways to make your home restful and cozy for all your guests.
Looking for a service that connects members to a global community of travelers? Use Couchsurfing to find a place to stay or share your home and hometown with others today!